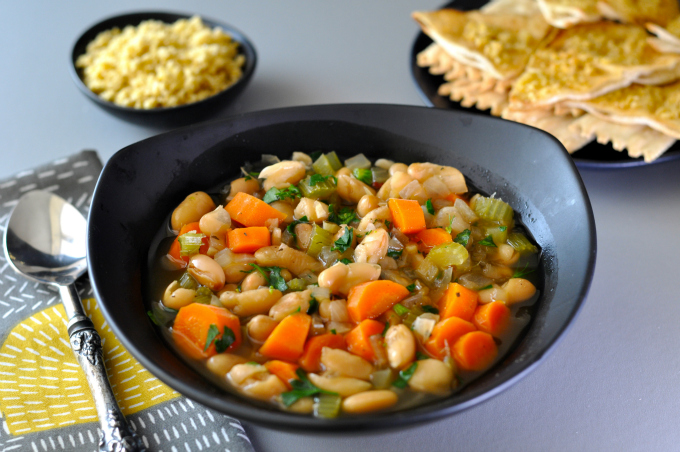 Over three weeks ago, I needed to go to into my safety deposit box at Bank of America.
I looked everywhere but couldn't find the key. It is weird because I have kept every key from every place I have lived, every car I have ever owned and even my honeymoon room wedding keys. I have never thrown out a key in my life.
I stopped by the bank to see if they could open the box, but Cory, the assistant bank manager, told me I needed a bank authorized locksmith to drill a hole in it. I was told they would arrange it and call me in a couple of days.
A week went by with no phone call. I call the bank and ask to speak to the bank manager and tell him that Cory has never called me back. Jerry, the bank manager,  told me he fired Cory which is why he never called me back.
Jerry assured me that he would take care of it and arrange for a locksmith. I was told they would call me the following day.
A week goes by and Jerry, the bank manager, hasn't called me back.
I call Jerry, and he tells me, "Sorry, but it is difficult to get the locksmith over". I said, "Jerry, we need to get this done". He said, he would call me the following day.
Of course, Jerry doesn't call back, and now I am an angry lady. I call Jerry and tell him, he needs to have a locksmith there this week, or I'm taking all my money out of Bank of America. He said he would try.
He finally called me back and said a locksmith would be there Wed at 4:30 and it would cost me $150.00.
I arrived at the bank 15 minutes early, and asked for Jerry.
An older woman behind the desk pointed to a 12-year-old boy dressed in a businessman suit who was staring at a computer screen with another 12-year-old boy laughing.
I said, "that is the bank manager??" She said, with a half smile, "yes". So I shout over the counter, "Hey Jerry – Nancy here – is the locksmith on the way?" He says, "I hope so" and returns to his computer screen.
WTH? Of course he wasn't a 12-year-old boy but he sure looked like one. I was pissed by his response and walked up to him and say, "Jerry, don't you think you should hit the locksmith up with a text or email or something to see if he is on the way??" Jerry says, "Yeah, I guess I can do that."
Then he points to the lounge area and asks me to go sit there until the locksmith arrives. By the way, the lounge area plays one horrible song over and over called the Bank of America theme song.
Of course, I have my eye on the door and finally see a man come in carrying a box. I figure that must be the locksmith.
I look at Jerry and he isn't even acknowledging the man because he is still on his computer screen with a fellow bank employee, laughing.
I don't know what he was looking at, but I am assuming it wasn't Bank Of America balance sheets.
So I yell over, "Jerry, the locksmith is here". Jerry looked at me annoyed, but comes over, and we all go into the vault so the locksmith can drill his hole.
At this point, I am just thankful to get it done. When it was over, I say to Jerry "we got it done Jerry." He says, "I told you, I would get it done". I say,"I was losing faith Jerry". He says, "That will be $150.00".
I get out my checkbook and he says, "Just give me your account number and we will deduct it from your account". I say,"I don't have an account here Jerry,  just a safety deposit box".
He stares at me for a few moments, tells me to write the check to Bank of America and hands me two keys.
I say,"great, two keys" and Jerry says, "yes you had two keys before and lost both of them" and just walks away. Doesn't say have a nice day or nothing. Oh well, I was an angry lady but I got the job done.
On to delicious plant-based food.
I stopped at Trader Joe's today and picked up all these ingredients for this cannellini soup and pizza for under $14.00.
This is a big meal for two and you will definitely have left-overs. This cannellini soup is not only delicious but also nutritious.
Legumes such as cannellini beans can provide extra protection against chronic disease and lead the pack of low glycemic beans making it the perfect food for diabetics. They are also high in protein, low in fat and calories.
I love to top this soup or pita bread with some pine nut vegan parmesan cheese for added richness. Hope you enjoy this cannellini soup as much as I did. Don't miss any of Ordinary Vegan's free recipes by signing up here.
Cannellini Soup
Cannellini Soup
Quick & Easy Cannellini Soup with Spinach
Ingredients
Pine Nut Parmesan
¼ cup pine nuts
1 tablespoon nutritional yeast
Cannellini Soup
1 15 ounce can Cannellini Beans drained and rinsed
¼ cup vegetable broth for sautéing plus 2 cups for soup
½ onion, chopped
2 stalks of celery, chopped
2 garlic cloves, chopped
2 large carrots, chopped
3-4 cups fresh spinach (optional)
2 teaspoons of dried basil
1 bay leaf
¼ tsp pepper (or to taste)
¼ tsp salt (or to taste)
Light sprinkling of red pepper flakes (optional)
2 tablespoons of chopped fresh parsley, (optional)
Instructions
Heat the vegetable broth in a soup pot.
Saute the onions, celery, basil, salt & pepper for approximately 3-5 minutes or until the onion is soft and translucent - add the garlic and saute another minute or two. Add a little more vegetable broth if sticking.
Add cannellini beans, carrots, vegetable broth, red pepper flakes and bay leaf.. Bring to a boil and simmer for fifteen minutes or until the carrots are cooked. Add the spinach and cook for another 2-4 minutes if using.
Taste and season with more salt and pepper if needed.
Serve in shallow bowls. Garnish with fresh chopped parsley. Top with pine nut parmesan cheese for added richness.
Pine nut parmesan cheese
In a food processor, combine ¼ cup pine nuts with 1 tablespoon of nutritional yeast. Process a few seconds until it is combined but still chunky.
Serve sprinkled on soup or butter some pita bread triangles and sprinkle on top. Place under broiler for a minute to toast.
Focaccia Pizza Bread
Quick & Easy Foccacio -Pizza Bread with Tomatoes, Roasted peppers and Sun-Dried Tomatoes
Ingredients
1 prepared whole wheat pizza dough (sold at Trader Joes & Whole Foods)
12-16 ounces of mixed medley organic tomatoes
4-6 ounces sun-dried tomatoes in oil, chopped
5 ounces roasted red peppers from jar, chopped
olive oil
salt & pepper to taste
handful of fresh basil
⅛ cup all purpose flour for work surface
sprinkling of corn meal if using pizza stone
Instructions
On a lightly floured work surface, form the dough into a circle using a rolling pin. Transfer the dough to a regular metal pizza pan (lightly oiled), non-stick pizza pan or perforated pizza pan.
Cover the dough with tomatoes, roasted red peppers and sun-dried tomatoes. Drizzle olive oil on top and pop in oven.
Cook the pizza in a regular oven at 500 F for about 20 minutes or until crisp.
Top with fresh basil.
Notes
I use a pizza stone and highly recommend it for a wonderful, crispy brown crust. Place the stone in a 500 F oven about 20 minutes in advance to bring the stone to the right temperature. Put dough on pizza peel (shovel) that has been covered in corn meal. Top with ingredients and slide onto pizza stone. Cook for approximately 15 minutes or until crisp. Top with fresh basil.