Vegan Whipped Cream with Coconut Milk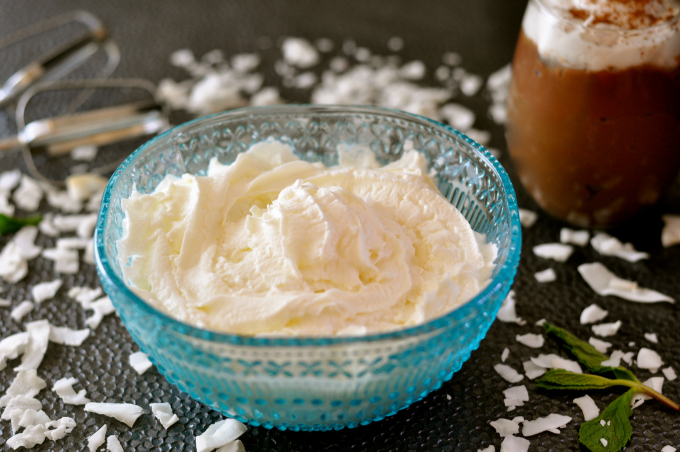 1 13-14 ounce can unsweetened, full fat coconut milk
3 teaspoons of vegan sugar (or maple syrup) (I recommend Organic, Vegan, Zulka Sugar)
1 teaspoon of vanilla extract
Refrigerate the can of coconut milk overnight.
Place a large metal bowl and electric beaters from your hand mixer in the freezer for one hour before preparing the whipped cream.
Open the cold can of coconut milk without shaking it. Remove the coconut cream solids only into the cold mixing bowl avoiding any of the liquid.
* You can save the liquid for smoothies, puddings or overnight oats*
Using an electric mixer with the chilled beaters, beat the coconut cream on a high speed until stiff peaks form.
Add the sugar and vanilla and beat another minute.
Taste and add more sweetener if needed.
This whipped cream will stay fresh for approximately one week in a sealed container in the refrigerator.
Recipe by
Ordinary Vegan
at https://ordinaryvegan.net/vegan-whipped-cream/