Pot of Lentils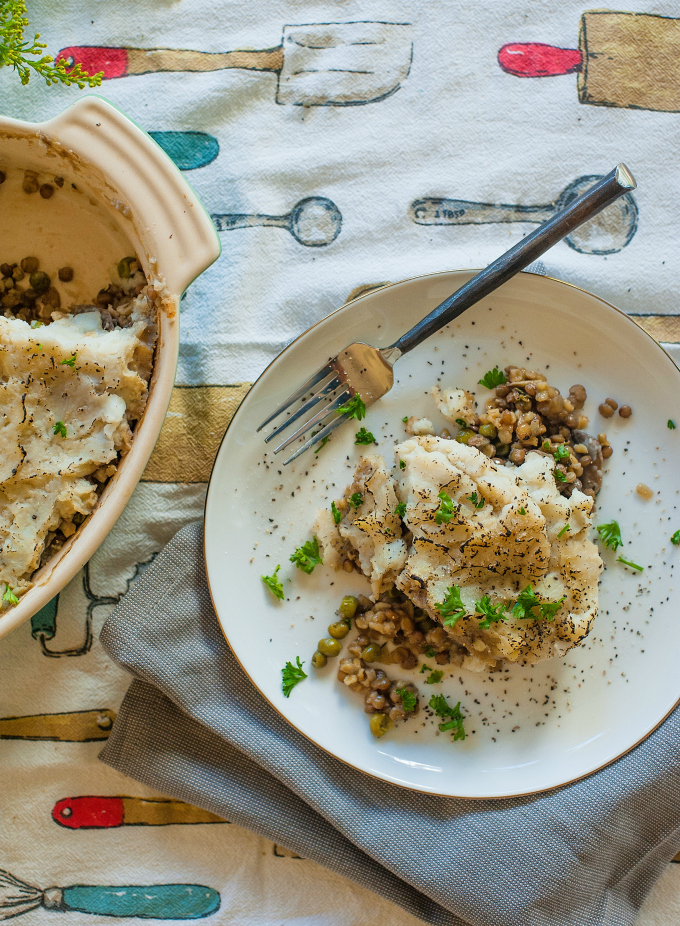 ⅓ cup of vegetable broth for sautéing
¼ cup sliced, diced carrots
¼ cup chopped, shallots
2 garlic cloves, chopped
½ tablespoon fresh thyme, chopped
¼ teaspoon salt
¼ teaspoon ground black pepper
1 cup of brown or green lentils
Heat ⅓ cup of vegetable broth in a medium saucepan. Add carrot, shallots and garlic. Cook for 4-5 minutes, stirring frequently. Add more vegetable broth if sticking.
Add the lentils, thyme and 2 cups of water. Bring to a boil. Cover, reduce heat, and simmer for 25-35 minutes or until the lentils are tender.
Remove from heat and let stand for 10 minutes.