Vegan Chia Pudding Bowl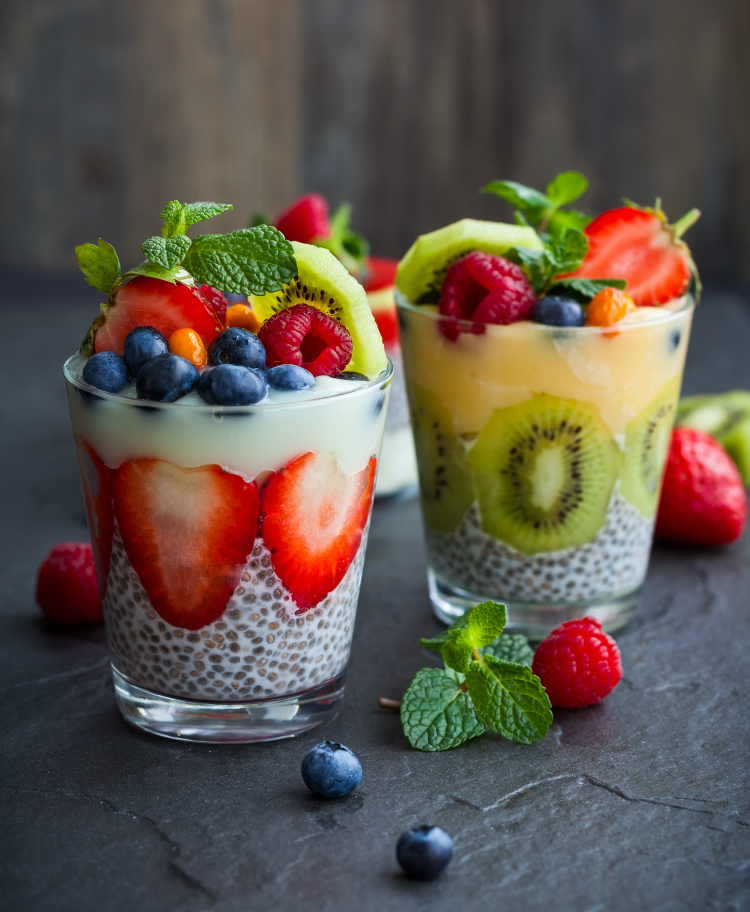 Cuisine:
breakfast or snack
¾ cup almond milk
1 cup of non-dairy yogurt
¼ cup chia seeds
1 teaspoon vanilla
2 tablespoons maple syrup
2 cups of assorted berries
Fresh mint for garnish (optional)
In a medium bowl, whisk the almond milk, yogurt, maple syrup and vanilla together. Stir in the chia seeds. Cover and refrigerate overnight.
Spoon the pudding into a bowl and top with the berry mixture. Drizzle with maple syrup. Garnish with mint if using.