Vegan Black Bean Burger with Beets and Quinoa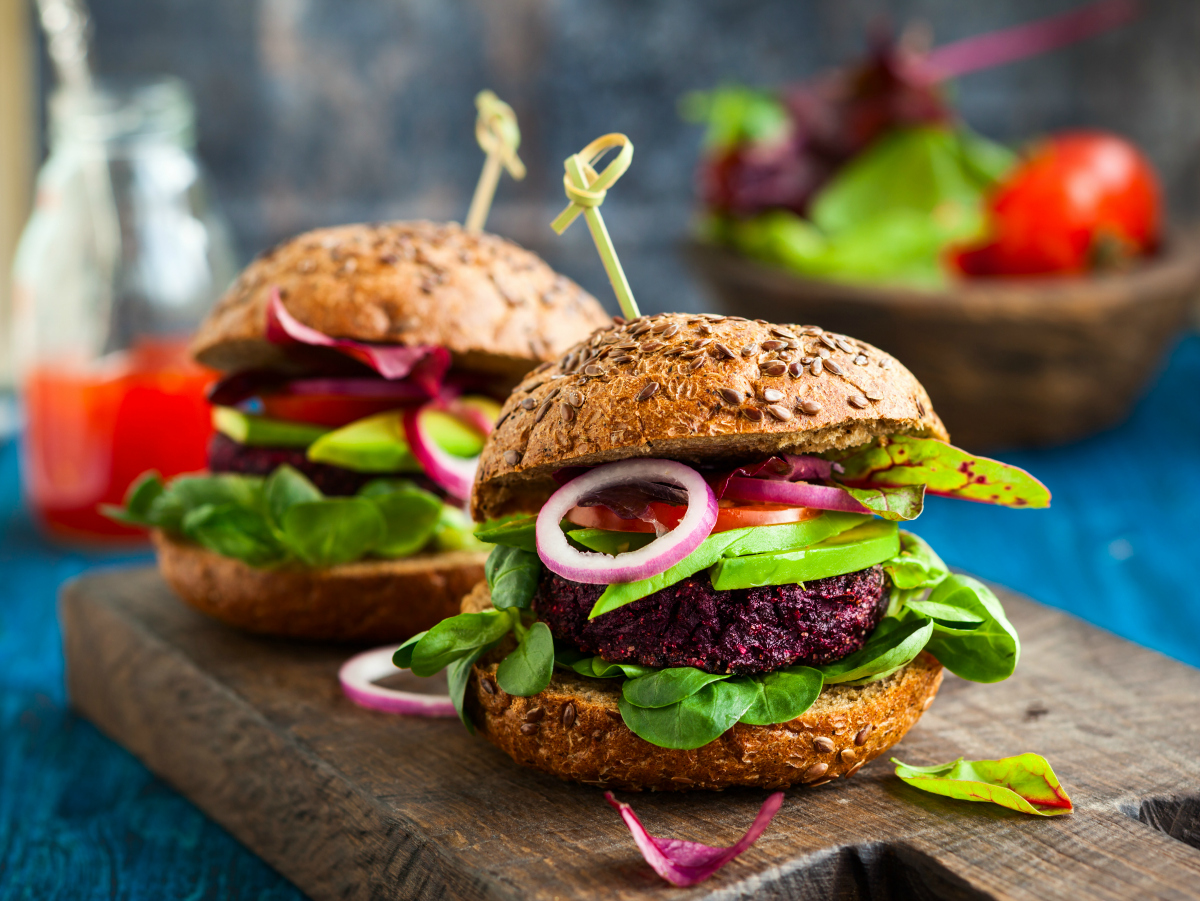 1½ cup cooked quinoa
1¼ cup cooked black beans, drained and rinsed
8 ounces cooked beets, chopped fine*
1 small shallot, finely chopped
2 cloves garlic, finely chopped
2 tablespoons apple cider vinegar
2 tablespoons fresh lime juice
2 tablespoons gluten-free flour (or any flour)
2 tablespoons ground flaxseed
½ teaspoon salt
½ teaspoon fresh ground black pepper
3 tablespoons of aquafaba liquid*
¼ cup cilantro leaves, chopped
6 whole-wheat buns
Spicy brown mustard or Dijon mustard
Lettuce
Red onion, sliced
Preheat the oven to 400
In a large mixing bowl, add the black beans and beats and use a potato masher to mix them together. Stir in the quinoa, shallot, garlic, vinegar, lime, flour, flaxseed, salt, pepper, cilantro and aquafaba and combine well. You could also use a food processor but keep it a little chunky.
Use your hands to divide the mixture into 6 equal portions, shaping each into a patty.
Transfer to a baking sheet lined in parchment paper and bake for 15 minutes or until the the tops are firm.
*Roasted Beets - Heat the oven to 400 degrees F. Wrap the beets tightly in aluminum foil and place on a baking sheet. Bake until fork-tender, 50-60 minutes. Unwrap and cool enough, remove peels.
*Aquafaba liquid is the liquid in a can of chickpeas. You could also use 1 flax egg.
Recipe by
Ordinary Vegan
at https://ordinaryvegan.net/vegan-black-bean-burger-beets-quinoa/