Garlic Soup with Pasta, Greens & Toast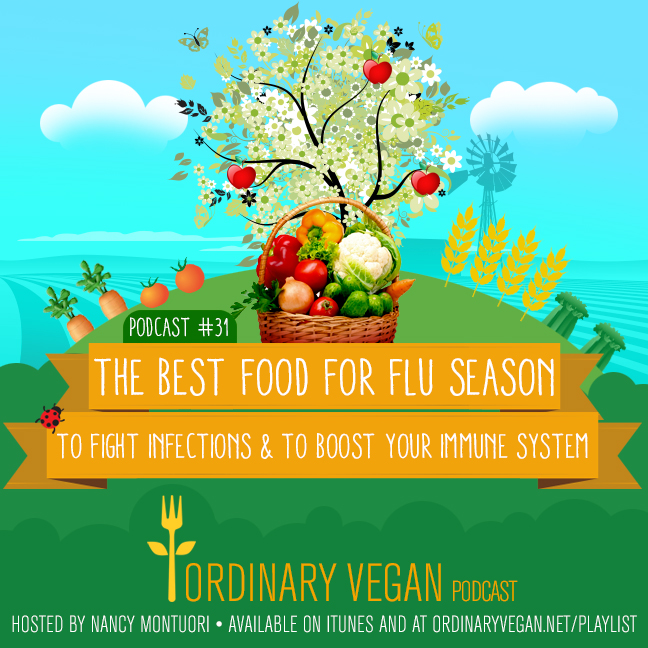 ⅓ cup of vegetable broth for sautéing
6½ cups of vegetable broth for soup
4 garlic cloves, minced
1 bay leaf
¼ teaspoon of dried thyme or a few sprigs of fresh thyme
½ cup of pasta
1 cup frozen peas
2 large handfuls of greens
½ teaspoon salt
fresh ground black pepper
6 slices of Baguette or bread brushed with garlic clove
¼ cup of pine nuts
In a large soup pot, heat ½ cup of vegetable broth and add the garlic cloves, bay leaf and thyme. Saute for approximately 2 minutes or until the garlic has softened.
Add 6½ cups of vegetable broth (or water) to the stock pot.
Season with salt and fresh ground black pepper.
Bring to a boil, reduce heat and simmer for 15 minutes.
Add the pasta and simmer until al dente about 5 to 10 minutes depending on pasta.
Add frozen peas and greens and simmer for another 3-4 minutes.
Meanwhile toast your bread slices and rub them with a cut garlic clove. Put the pine nuts in a food processor and process until they are crumbly texture.
Place 1-2 slices into each bowl. Ladle the cooked soup over the bread.
Top with a spoonful or two of pine nuts.
Recipe by
Ordinary Vegan
at https://ordinaryvegan.net/best-food-for-flu-season/