Swiss Chard with Raisins & Pine Nuts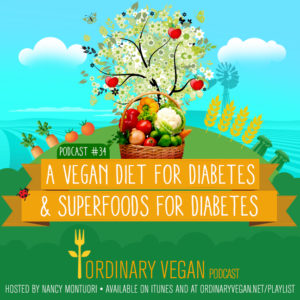 2 lbs Swiss chard, stemmed, washed, stems diced and set aside
½ of vegetable broth (or more if needed)
2 garlic cloves, minced
3 tablespoons of raisins
3 tablespoons of pine nuts
Salt and ground black pepper to taste
Optional: Top with a little balsamic vinegar
Place 3 tablespoons of raisins in bowl and pour hot water over to cover. Soak for 10 minutes and drain.
Fill a bowl with ice water. Bring a large pot of water to a boil and add the chard. Cook for 2-3 minutes and t transfer the chard to the bowl of ice water and let sit a minute. Drain and squeeze out as much water as possible and chop coarsely.
Heat ½ cup of vegetable broth in a large skillet. Add chard stems and cook 3 to 5 minutes or until tender. Add the pine nuts and cook stirring another minute. Add the garlic and cook another minute or two. Add more vegetable broth if sticking.
Add the chopped greens and raisins and toss together. Season to taste with a little salt and ground black pepper and serve.
Recipe by
Ordinary Vegan
at https://ordinaryvegan.net/vegan-diet-for-diabetes/