Zucchini Noodles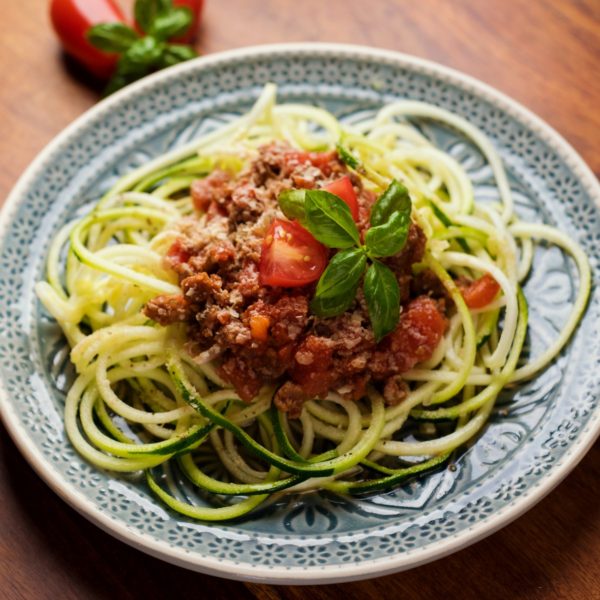 2 large zucchini (about 1½ pounds)
pinch of salt
Cut lengthwise slices from the zucchini using a vegetable peeler, stopping when the seeds are reached.
Turn the zucchini over and continue "peeling" until all the zucchini are in long strips. Discard the seeds. Slice the zucchini into thinner strips resembling spaghetti.
Heal a medium pot with water and bring to a boil. Add a small pinch of salt. Gently add the zucchini spaghetti. Cook for approximately three minutes or until al dente. Being careful not to overcook.