Vegan Egg Sandwich with a Sweet Delicious Center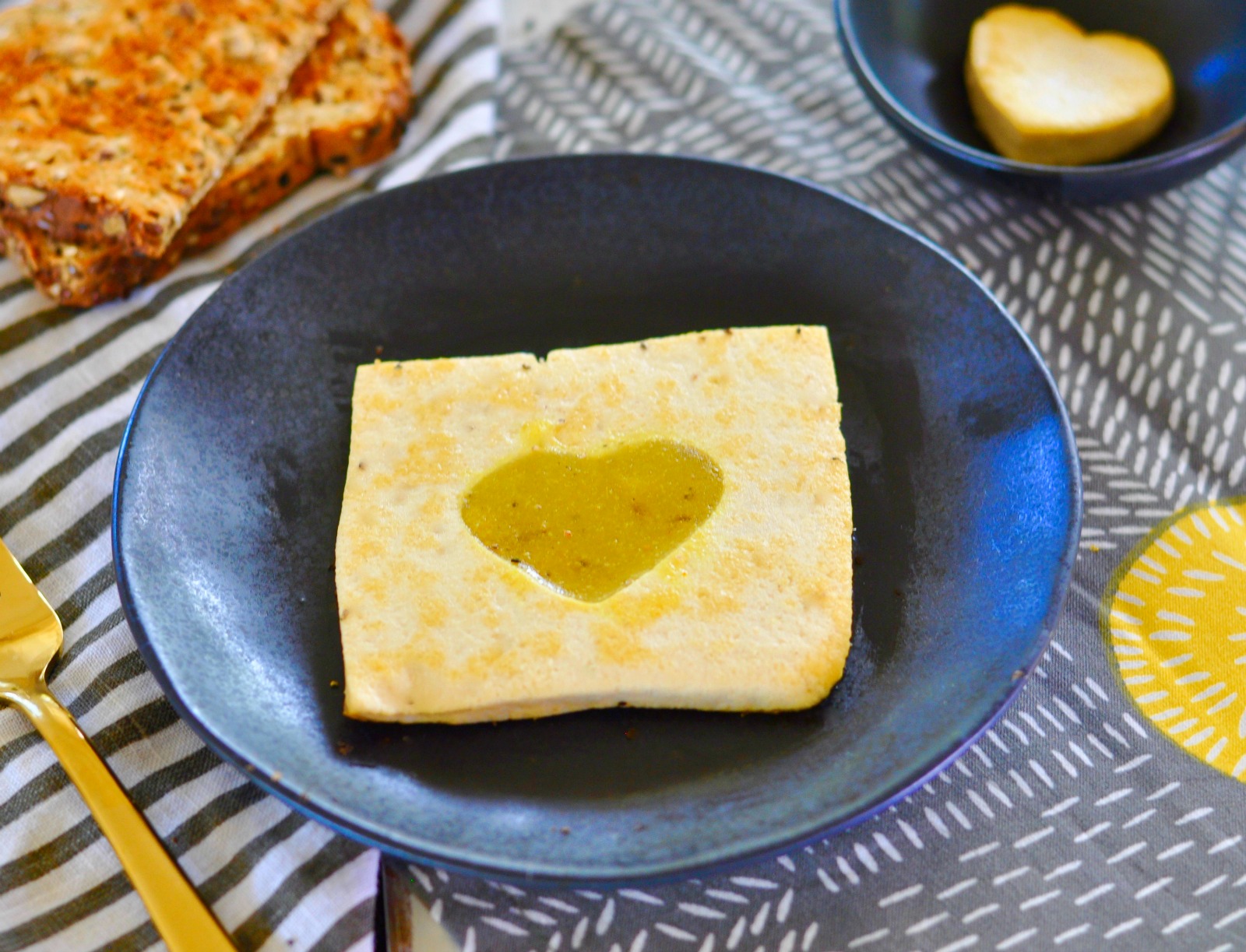 1 block of firm or extra-firm tofu, drained and wrapped in a dish towel to absorb excess water
1 tablespoon of vegan butter
salt and ground black pepper to taste.
1 cup of water
4 teaspoons of cornstarch
2 tablespoons of unflavored soy or almond milk
1 tablespoon of nutritional yeast
¼ teaspoon of turmeric
¼ teaspoon of salt
Fresh ground black pepper
¼ teaspoon of Kala Namak Himalayan Black Salt (optional)
Whisk all the ingredients together over medium high heat. Continue to whisk while it cooks for about 3 to 5 minutes or until the vegan yolk sauce thickens.
Taste for seasonings.
Transfer the tofu to a work surface, turn the block on its side and slice lengthwise to create 4 even slabs. Cut each slab into a round using a 3-inch ring mold or cookie cutter. Save the remnants for another recipe.
Heat the vegan butter in a non-stick skillet over medium heat. When the skillet is hot, add the tofu slices and pan-sear until golden brown on both sides. Transfer to a serving place and cut a small circle in the middle with a shot glass or knife. Pour in the vegan yolk sauce into the hole. Season with salt and pepper and serve.
Recipe by
Ordinary Vegan
at https://ordinaryvegan.net/vegan-egg-yolk/