Black Bean & Corn Salad with Oil-Free Avocado-Lime Dressing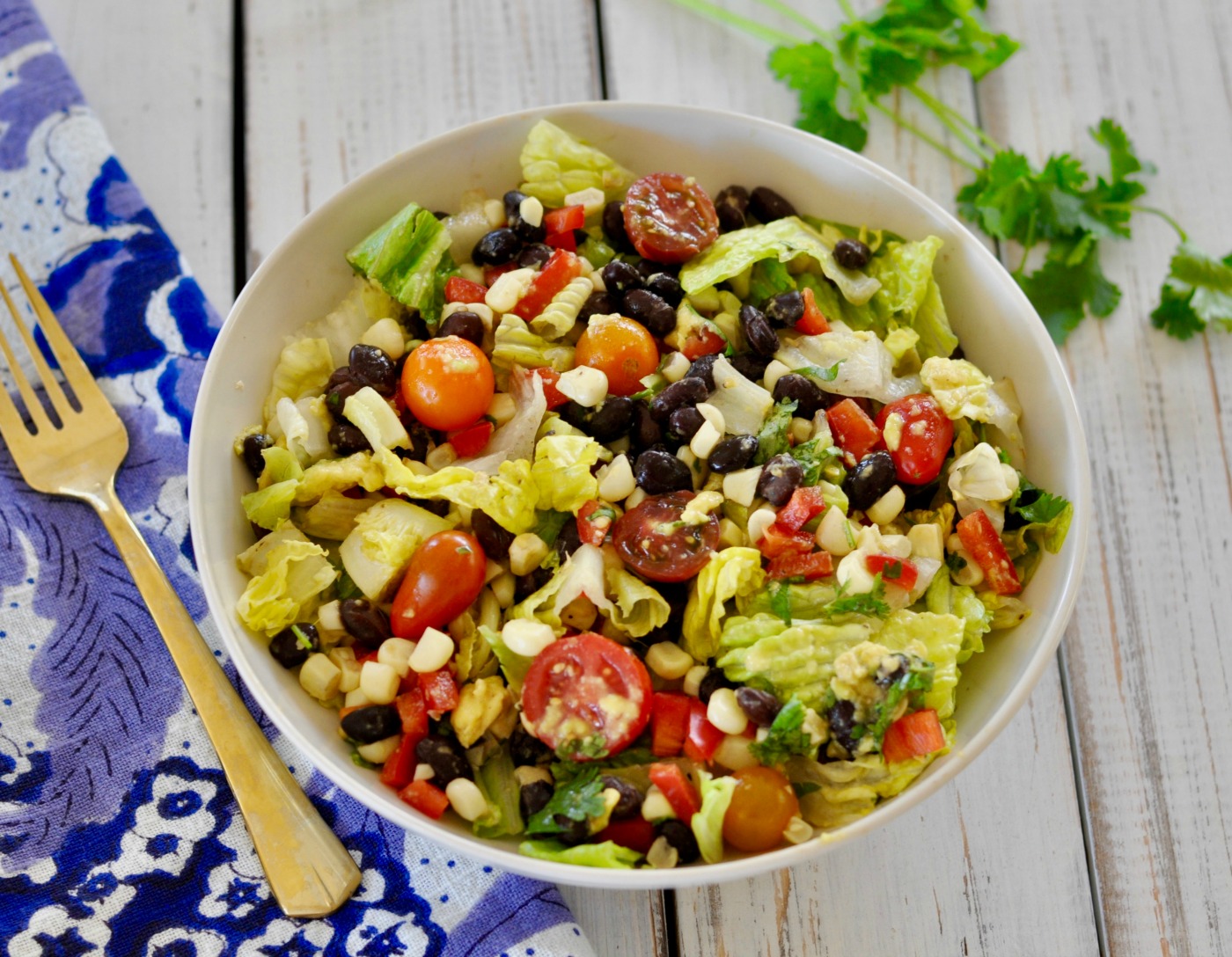 1 cup of ripe avocado, mashed
¼ cup fresh chopped cilantro
3-4 tablespoons lime juice
1 teaspoon of maple syrup
2 cans cooked black beans
1 cup of cooked corn kernels (fresh or frozen)
1 cup grape tomatoes, halved
1 small red pepper, chopped
4 cups shredded romaine lettuce
In a food processor add the avocado, cilantro, lime juice and maple syrup and process until blended. Add more water or lime juice for the right consistency and not too runny.
Season with a little salt and fresh ground black pepper. Taste and adjust seasonings adding more lime juice if needed.
In a large bowl toss together the beans, cooked corn kernels, bell pepper, tomatoes and lettuce. Drizzle with a little of the dressing and toss to coat. Adding more salad dressing as needed.
Recipe by
Ordinary Vegan
at https://ordinaryvegan.net/vegan-corn-salad/