Creamy Farro Salad with White Beans & Kale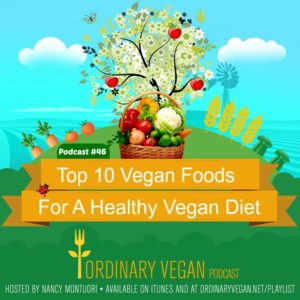 ¾ cup dried farro, rinsed
¼ cup pine nuts
1 pound Tuscan kale, stems and veins discarded, cut into ½ inch ribbons
1 tablespoon lemon juice
1 teaspoon olive oil (omit if you are oil-free)
1 15-ounce can cooked, drained, rinsed cannellini beans
2 tablespoons hemp seeds
¼ teaspoon salt
¼ teaspoon ground black pepper
¼ cup water
2 inches of peeled, chopped fresh ginger
3 tablespoons Tahini
2 tablespoons Maple Syrup
2 tablespoons apple cider vinegar
1 tablespoon low-sodium soy sauce or Tamari
Salt & Ground black pepper to taste
In a medium saucepan bring 2 cups of of water to a boil. Add the farro and cook until al dente, approximately 20 to 25 minutes. Don't overcook. It should still have a little bite. Drain and spread on a lined baking sheet to cool.
Meanwhile toast ¼ cup of pine nuts over moderate heat, tossing occasionally, until golden, about 5 minutes being careful not to burn.
In a large bowl whisk 2 tablespoons lemon juice and 1 teaspoon of olive oil. Season the mixture with the salt and pepper. Add the Tuscan kale and toss well. Use your hands to make sure all the kale is covered with lemon juice. Let stand for about 15 minutes.
Meanwhile in a food processor add all the Ginger Miso Dressing ingredients. Blend all the ingredients until smooth. Taste and season with salt and ground black pepper if needed.
Add the farro and cooked cannellini beans, and pine nuts to the kale and toss. Lightly dress with ginger miso dressing. Top with hemp seeds. Season with fresh ground black pepper. Taste and add salt if necessary.
Recipe by
Ordinary Vegan
at https://ordinaryvegan.net/top-10-vegan-foods/