5-Ingredient Vitamin C Salad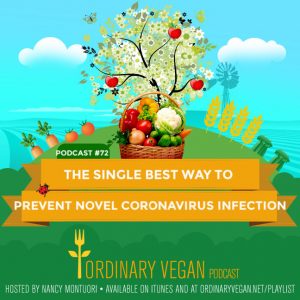 3 to 4 oranges
1 tablespoon pure maple syrup
2 tablespoons white wine vinegar
2 garlic cloves, chopped
¼ cup chopped walnuts
4 cups kale, ribs removed, cut into ribbons
Juice 2 to 3 oranges, until you have ⅓ cup juice. Peel and section the remaining oranges.
Combine the ⅓ cup juice, maple syrup, vinegar, and garlic in a food processor. Process until smooth. Taste and add a little water if necessary. Season with salt and fresh ground black pepper.
Heat the oven to 350 degrees F.
Spread the walnuts in a single layer on a baking sheet lined in parchment paper. Roast for 5 to 10 minutes, toss the nuts occasionally to ensure even cooking. They are done when they appear a shade darker and smell toasty. Keep a close eye so they don't burn.
Place the kale in a large. bowl. Add a small amount of the dressing and massage the dressing into the kale for about 2 minutes to soften it, being careful not to overdress.
Add the remaining orange segments and toasted walnuts, and drizzle with a little more dressing if needed.
*Serving Suggestion - Add dried tart cherries or a leftover grain like farro to amp up the protein. For a thicker dressing, add a tablespoon of olive oil.
Recipe by
Ordinary Vegan
at https://ordinaryvegan.net/novel-coronavirus/