Cashew Cream Polenta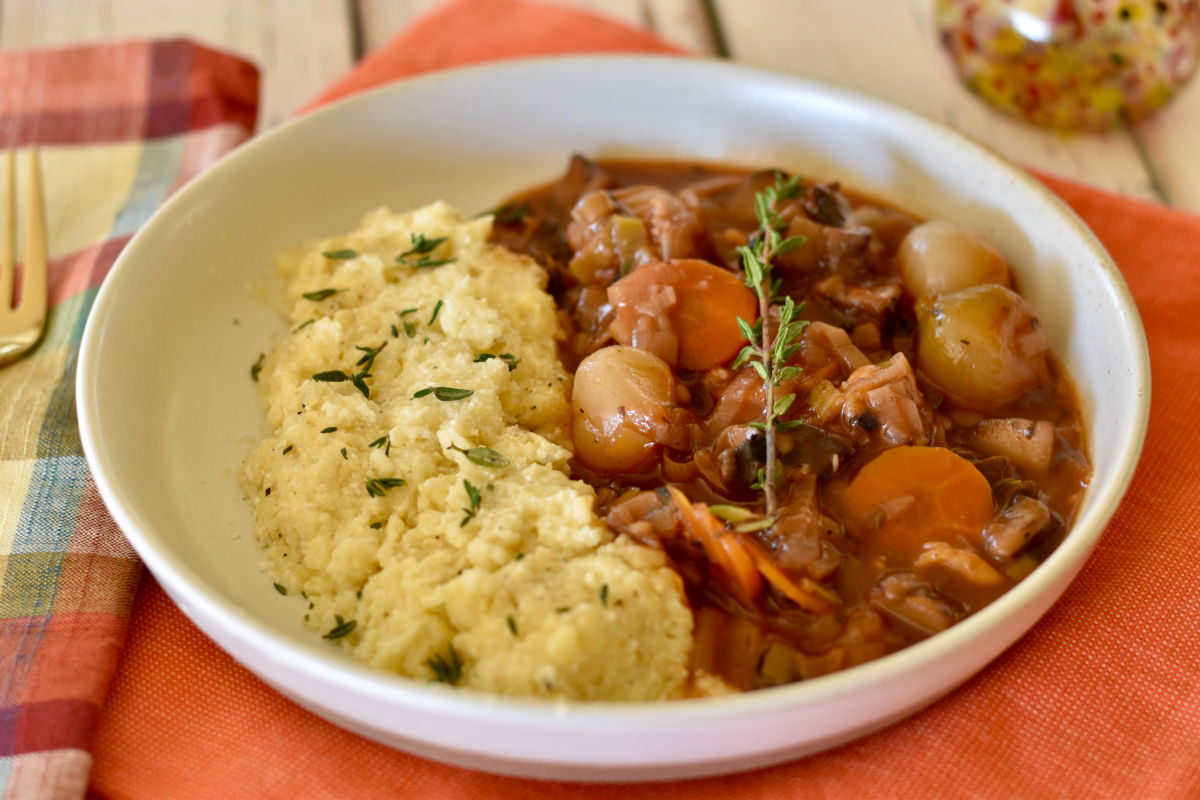 4½ cups water
1 cup yellow stone-ground corn grits (not instant
1 teaspoon salt
½ cup cashew cream*
¼ cup minced parsley
Add 4½ cups of water to a medium saucepan. Add salt and bring to a boil over high heat.
Gradually whisk in the stone-ground corn grits until no lumps remain.
Continue stirring and reduce the heat to low. Cook, stirring frequently, for about 30 minutes. Add the cashew cream and cook another 10 minutes or until the grits are very thick. As the grits thicken, they can scorch easily, so be sure to stir often. If the grits absorb all the water before they are done, add more hot water as needed.
Add parley at the end of cooking.
* To make cashew cream: Soak 1 cup of raw cashews in enough water to cover for at least four hours or overnight in the refrigerator. Drain soaked cashews. Place cashew and ½ cup of fresh water in a blender and blend on high until creamy and fluffy.