Ordinary Vegan Recipes For A Complete Vegan Holiday Thanksgiving Dinner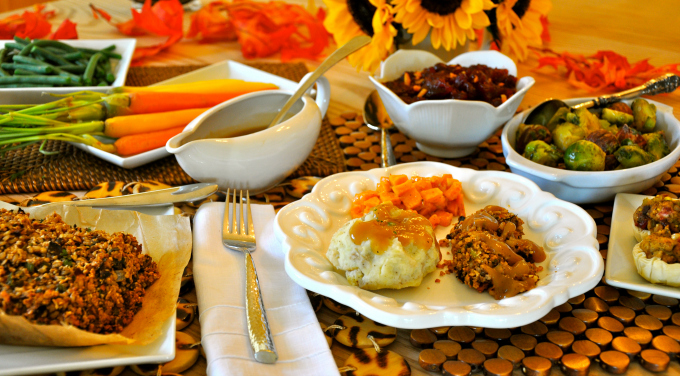 3 pounds sweet potatoes (about 6 medium), peeled and sliced into ¼ inch rounds
1 15-ounce can unsweetened coconut milk
1 chipotle chile in adobo sauce, minced
1 tablespoon fresh lime juice
1 teaspoon salt
fresh ground black pepper
1 tablespoon maple syrup
3 cloves garlic, thinly sliced
Pre-heat oven to 350 degress F
Mix together sweet potatoes, coconut milk, chipotle chile, lime juice, salt, maple syrup, pepper and garlic in a medium bowl.
Transfer mixture to a baking dish (7 by 11). Cover, then bake for 45 minutes to 1 hour, until the sweet potatoes are just tender.
Uncover and bake an additional 20 minutes until the tops are browned.
Recipe by
Ordinary Vegan
at https://ordinaryvegan.net/veganthanksgiving/