Cranberry Sauce with Tangerines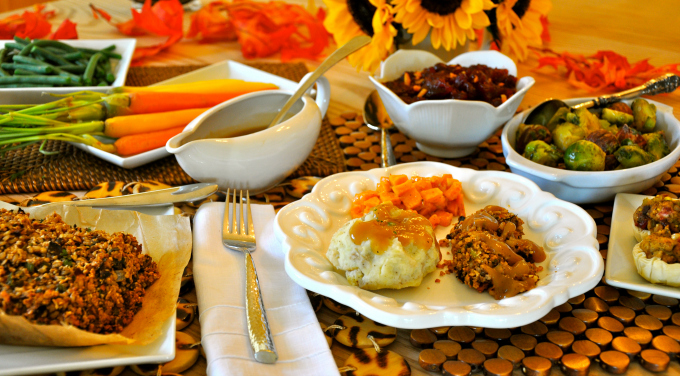 2 tangerines, and 1 tsp zest from tangerines and 1 strip
¾ pound fresh cranberries
1 teaspoon grated peeled ginger
½ cup packed light brown sugar
Remove a 4 by 1 inch strip of zest from 1 tangerine, then scrape off any white pith from strip.
Zest one tangerine for approximately 1 tsp of zest.
Squeeze ½ cup juice from tangerines, removing seeds.
Bring juice, zest strip, and remaining ingredients to a boil in a heavy medium saucepan, stirring until sugar has dissolved, then simmer uncovered, until berries have burst, 15 to 20 minutes.
Remove from heat and cool completely. Discard zest strip. Refrigerate until serving.
Serve with 1 teaspoon fresh tangerine zest on top.
Recipe by
Ordinary Vegan
at https://ordinaryvegan.net/veganthanksgiving/