Pickled Cranberries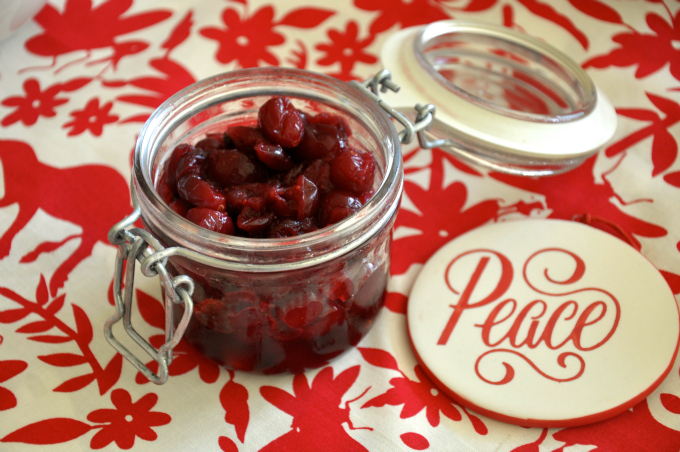 1 10-ounce bag of frozen cranberries (or fresh)
1 cup cider vinegar
1 cup water
1 cup maple syrup
1½ cinnamon sticks
½ teaspoon whole cloves
2 whole star anise
zest of one orange
½ tablespoon thinly sliced fresh ginger
In a medium saucepan, combine the vinegar, water and maple syrup and bring to a boil. Reduce the heat and add the cinnamon, cloves, star anise, orange zest and ginger. Cover and simmer gently for 10 minutes. add the cranberries to the liquid and bring to a simmer.
As soon as it reaches the simmer again, remove fro heat.
Pour the cranberries and liquid into a glass bowl.
Cover and refrigerate for at least a day to give the flavors time to develop. The cranberries will last for up to a week.
Serve a small dollop on a plate of vegan Thanksgiving loaf.