Parsnip-Carrot Sauce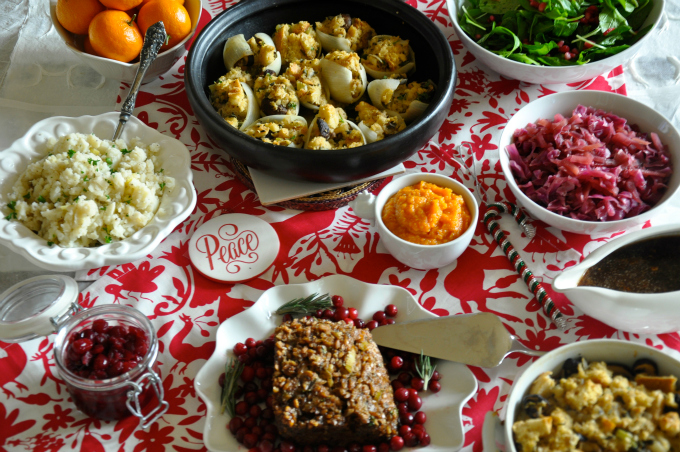 4 carrots, chopped
2 parsnips, chopped
1 onion, chopped
½ cup vegetable broth
1 bay leaf
couple sprigs of fresh thyme or a teaspoon of dried
½ teaspoon of ground black pepper (or more to taste)
½ teaspoon salt (or more to taste)
¼ cup fresh parsley, chopped
Preheat oven to 350 degrees F.
Place the parsnips, carrots, onion and vegetable broth in a medium baking dish. Sprinkle with the salt and pepper. Add the bay leaf and fresh thyme. Pour the vegetable broth over the top and cover with aluminum foil and bake for approximately 30-40 minutes or until the vegetables are very soft.
Discard the bay leaf and thyme sprigs if using. In a blender or food processor, blend the vegetable mixture until smooth. Stir in the parlsey. Taste and adjust seasonings. If you want it thicker, you can always add a teaspoon of tapioca starch (or cornstarch).
Transfer to a small saucepan and heat until warm. Serve as a side or ladled onto a plate and topped with your favorite vegan loaf.