Leek Mashed Potatoes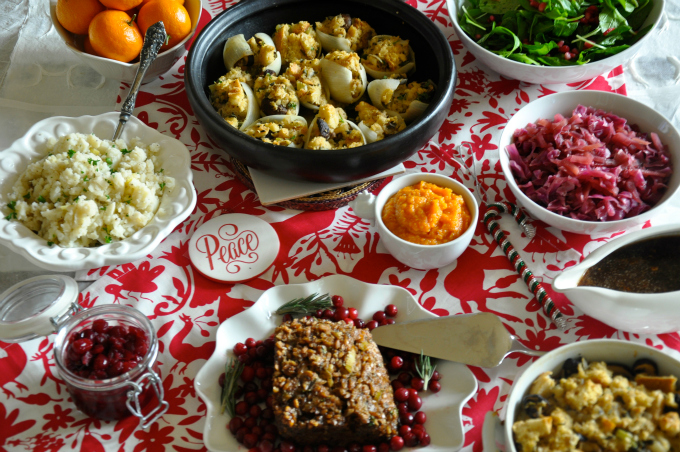 2 tablespoons vegetable broth or vegan butter
3 leeks, white part only, cut into ½ inch slices (rinse thoroughly to make sure you remove any dirt )
1½ - 2 lbs of yellow or russet potatoes, peeled and chopped into equal sizes.
1 bay leaf
1 teaspoon salt (or more or less to taste)
½ teaspoon fresh ground pepper (or more or less to taste)
2 tablespoons non-dairy unflavored milk (or more to taste) Optional
In a saucepan, heat the vegetable broth or vegan butter if using over medium heat. Add the leeks and sauce for 3-5 minutes until softened. Add the potatoes, ay leaf, salt and pepper. Add water to just cover the vegetables. Bring to a boil over high heat. Reduce the heat and simmer for 20-25 minutes or until the potatoes are fork tender. Drain and discard bay leaf.
With a potato masher, mash the potato and leek mixture until smooth. Add the unflavored non-dairy milk for a creamier texture.
Serve with my mushroom gravy ladled on top.