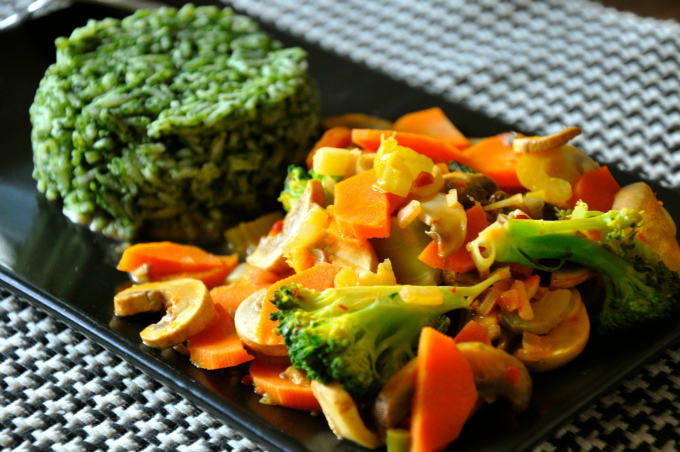 Have you ever asked yourself the question: "What do I stand for?"
I read a book recently that challenged me to explore why I was born into this world and what did my life stand for? It also raised the questions of what was I meant to do with my life and what is my true spiritual identity?
The book encouraged me to reflect on the lives of my caretakers, as in mother and father, and what irreversible effect they had on who I am.
Good and bad. It was a tough challenge because some people, like me, don't want to be critical of people we genuinely love. But when I examined the questions like "what did my parents teach me?" and "what did my parents stand for?", I was able to discover that I lived between their truths and not my own.
It was liberating and at the end of the day, I found out my truth is simply to help others. I have been practicing that truth in some form or other for my entire life. It began when I was eight-years-old.  I snuck out of my parent's house in the middle of the night with a magic wand with the purpose of ridding my small town of all it's woes and darkness!
Later in life I was always volunteering for some heart-wrenching organization or creating one unhealthy co-dependent relationship after another.
See, it's not always a good thing to want to help others. It was a journey, but I feel it all led me to writing this health and wellness blog. My intention is to help people live a healthy, long life, and there is no doubt in my mind that eating a plant-based diet can change a personal story forever.
So try asking yourself the tough questions.
Where did your parent's truths leave you? It might help you understand why you eat unhealthy food or not take the time to take care of the most important person in the world which is you.
Now on to some delicious, healthy plant-based recipes.
If you are looking for a brilliant way to spice up your stir-frys, look no further then this oil-free, spicy coconut and lemon grass vegetable stir-fry with green rice. I know lemon grass is a fancier ingredient than what we are used to, but it adds a delicious subtle citrus flavor and unique delicate aroma.
When using fresh lemongrass, always cut off the lower bulb and remove the tough outer leaves. The central stalk (the yellow section) is what is used in cooking. Simply cut the yellow stalk into very thin slices before adding it to your recipe.
As always, my favorite part about this ingredient are the health benefits. This lemongrass stir-fry is a good source of vitamins A, C, folate, magnesium, zinc, copper, iron and calcium. If that wasn't enough, it also contains certain antiseptic compounds that kill harmful micro-organisms like bacteria and yeast in the digestive track making it a natural remedy for unhealthy digestion.
I served the lemongrass stir-fry with a colorful presentation of emerald green rice. You can stick with the white if you like, but I love the added health benefits of the leafy green spinach in the rice.
Hope you enjoy this healthy, spicy lemongrass stir-fry recipe as much I did.  Don't miss any of Ordinary Vegan's recipes by signing up for the free newsletter. Wishing you a truthful and compassionate day.
Spicy Coconut & Lemongrass Stir-Fry with Green Rice
Spicy Coconut & Lemon Grass Vegetable Stir-Fry with Green Rice
Spicy coconut & lemon grass is a classical stir-fry Asian inspired dish and many different variations are floating around the internet. I love my version because it has no oil. Also, if you don't like too much heat, cut the chili paste to 1 teaspoon instead of two. You can always add more later.
Ingredients
Green Rice
1 cup uncooked brown or white rice
2 cups water
1 bay leaf
10 ounces of spinach (4 cups shredded)
¼ cup scallions, sliced
handful of fresh basil, chopped (optional) approximately ¼ cup
Sprinkle of ground nutmeg (optional)
salt & ground black pepper to taste
Vegetable Stir-Fry
½ cup vegetable broth divided
2 stalks lemon grass, outer leaves removed, yellow stalk trimmed and minced
2 shallots minced
1 tablespoon ginger, minced
2 garlic cloves, chopped
2 teaspoons Thai or Vietnamese chili paste
2 tablespoons fresh lime juice
1 tablespoon maple syrup
4 tablespoons low-fat coconut milk
2 teaspoons low-sodium soy or Tamari sauce
12 mushrooms, stemmed and sliced
2 carrots, sliced or grated
1 celery rib, sliced
½ cup scallions, sliced
½ cup broccoli florets, chopped into bite-sized pieces
6 ounces cubed firm organic tofu (optional)
Instructions
Rice
In a saucepan, combine the rice, water and bay leaf and bring to a boil over high heat. Reduce the heat and simmer, covered, for about 30 minutes, or until the liquid is absorbed. Keeping a close eye so it doesn't stick. Remove from heat covered.
Meanwhile, steam the spinach until tender. Combine the spinach, basil, scallions, salt & pepper, ground nutmeg in a food processor and process until combined. Add the spinach mixture to rice and combine well. Taste for seasoning.
Vegetable Stir-Fry
In a small bowl, combine the lemon grass, shallots, ginger, garlic, chili paste and lime juice. Set aside.
In another bowl, whisk together the coconut milk, ¼ cup of the vegetable broth, maple syrup and soy sauce. Set aside.
In a large sauté pan or wok, heat ¼ cup of vegetable broth over medium heat. Add the lemon grass mixture and stir-fry for about a minute. Add the mushrooms, carrots, celery, scallions, and broccoli and stir-fry for another minute. Reduce the heat to medium low and add the coconut milk mixture. Add the tofu if using. Cook for 5 minutes or longer or until the vegetables are tender but still crisp.
Serve spooned over the rice.