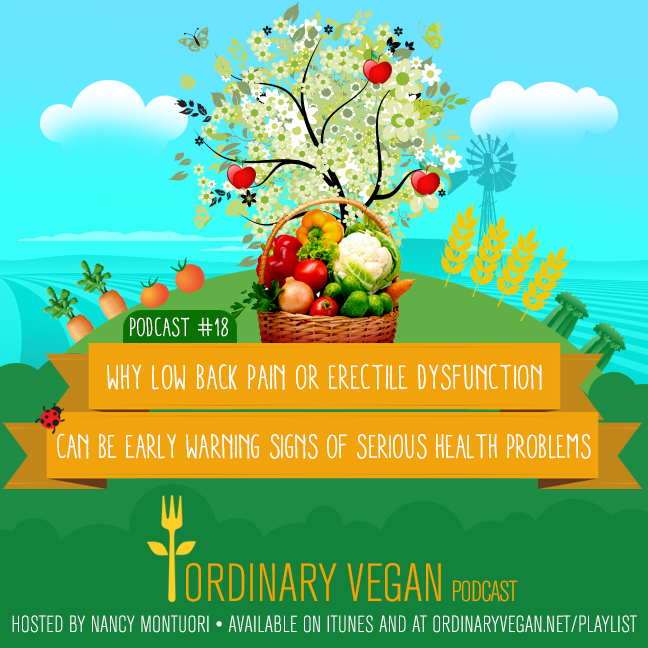 If you have low back pain, you are not alone. 
31 million Americans experience low-back pain at any given time, and low back pain is the single leading cause of disability worldwide. 
Back pain also has broad financial implications for patients and society. In the United States alone $50 billion a year is spent on low back pain treatment. 
Most low back pain is short term and lasts few days to a few weeks. Chronic back pain is defined as pain that persists for 12 weeks or longer and can be more than just physical. It can have a profound effect on every aspect of your life. 
Erectile Dysfunction can also have a profound effect on someone's life. Many people think ED is just an old person's problem or psychological problem, and roughly 40% of men in their 40s suffer from ED. 
Today we discuss underlying conditions that can predispose people to low back pain and erectile dysfunction.
The good news is a common underlying condition that could be causing your low back pain, or ED can be reversed with food and proper nutrition.
Learn more on today's podcast.
We also share a delicious plant-based recipe – Brown Rice and Beans With Ginger Lime Chile Salsa – recipe here.
Thanks for joining us today.
Don't miss any of Ordinary Vegan's recipes, podcasts, and plant-based nutrition tips by signing up here. 
Join our health and wellness community on Facebook. We are over 311,000 strong.
If you found this podcast information helpful today, please share on social media and consider writing a review in iTunes. The more reviews we receive, the better visibility iTunes gives our podcasts. 
If you have any questions, don't hesitate to reach out to me at questions@23.235.200.4 
Resources For Podcast #19 – Why Low Back Pain Or Erectile Dysfunction Can Be Early Warning Signs of Serious Health Problems
http://www.atasteofhealth.org
https://nutritionfacts.org
http://journals.plos.org/plosone/article?id=10.1371/journal.pone.0155194
https://www.ncbi.nlm.nih.gov/pubmed/16539167