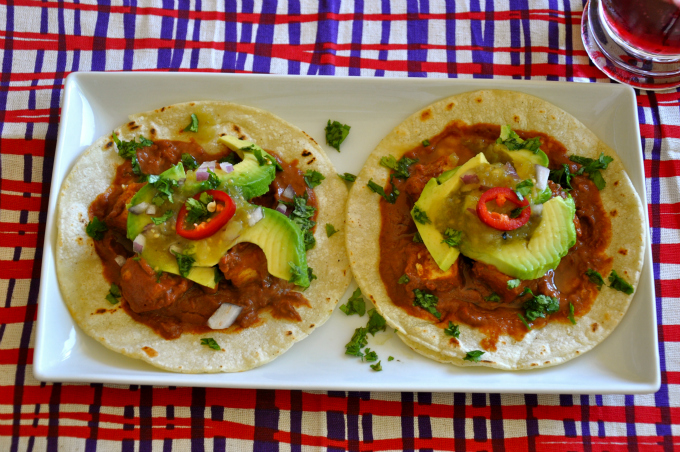 On Tuesday, March 26, President Barack Obama, signed a spending bill, HR933, into law that included language that has food advocates and organic farmers up in arms. It is being called the "Monsanto Protection Act".
The "Monsanto Protection Act" bars federal courts from being able to stop the sale or planting of genetically modified (also known as GMO) seeds, no matter what health issues may arise concerning GMOs in the future.
The advent of genetically modified seeds has been driven by the massive Monsanto Company. The same company who has poured billions of dollars into stopping GMO labeling in foods in the United States.
Most developed nations do not consider GMOs to be safe. In nearly 50 countries around the world, including Australia, Japan, and all of the countries in the European Union, there are significant restrictions or outright bans on the production and sale of GMOs.
Unfortunately for Americans, there have not been enough studies into the potential health risks of this new class of crop. Now it appears that even if those studies are completed and end up revealing serious adverse health effects related to the consumption of genetically modified foods, the courts have no ability to prevent the spread of seeds and the crops they grow.
The culprit behind this legislation is a man named Sen. Roy Blunt of Missouri. He actually worked with Monsanto to craft this provision. Many members of Congress were apparently unaware that the "Monsanto Protection Act" even existed with the bill they were voting on.
The President did nothing to stop it either. This sets a terrifying precedent. Corporations can get around consumer safety protections if they get Congress on their side. I am very disappointed in our government this week.
If you care about the future safety of food and your family, call the White House and ask President Obama to veto this bill.
The phone number is 202-456-1414  and ask for the comments line. Here is what I said, "I'm calling to ask President Obama to veto HR 933, the short term spending bill due to the inclusion of a dangerous rider by Congress, The Monsanto Protection Act, that is harmful to our environment, family farmers and citizens.
On to food.
Today, I made some plant-strong smokey mole tacos with tomatillo sauce. I couldn't believe how delicious the smokey and spicy plant-based mole sauce turned out.
It doesn't have to be cooked so it is perfect for raw vegans too. I couldn't stop eating it.
If you don't like tofu in your tacos, you can substitute it with sauteed portabellos or some sweet potatoes.  Anything you put in that taco, you will want to pour that mole all over it.
Hope you enjoy these smokey mole tacos as much as I did.
Don't miss any of Ordinary Vegan's recipes by signing up here..
Ordinary Vegan now has a podcast on plant-based nutrition and vegan recipes. You can listen here on this website or in iTunes.
Join our health and wellness community on Facebook. There are over 315,000 strong, vibrant community members waiting to embrace you.
Thanks for stopping by and hope you have a peaceful and compassionate day.
Smokey Mole Tacos with Tofu, Avocado and Tomatillo Sauce
Smokey Mole Tofu Tacos
Smokey and delicious vegan mole tofu tacos
Ingredients
Mole
2 dozen sun-dried tomato halves, soaked in 2 cups hot water (soak 2-3 hours)
3 chipotle chiles, soaked in ⅓ cup hot water
Juice of one lime
2½ teaspoons salt
1 avocado
1½ teaspoons cumin powder
3 tablespoons raw cacao powder
¼ cup olive oil
3 large dates
1 cup of soak water from tomatoes and chiles (or more depending on thickness)
Tacos
1 package of firm or extra firm tofu
¼ cup corn starch
1 tsp olive oil
1 avocado, sliced
½ cup tomatillo sauce or salsa of your choice
¼ cup chopped onion
2 fresno chiles, sliced thin
¼ cup chopped cilantro
Tomatillo Sauce
1½ lb tomatillos
½ cup chopped white onion
½ cup cilantro leaves
1 Tbsp fresh lime juice
¼ teaspoon sugar
2 Jalapeno peppers, or 2 serrano peppers, stemmed, seeded and chopped. You can use whole for more heat.
Instructions
Mole
Drain your tomatoes and chile, reserving the water.
Place the tomatoes, chipotle chile, and all other ingredients into a blender or food processor.
Add 1 cup of liquid to the blender and start blending. Increase speed gradually, scraping down sides as necessary. You may need to add more liquid. Stop blending when a smooth texture and thickness is achieved.
Tacos
In a non-stick pan heat oil. Toss tofu with cornstarch and saute until crispy.
Add some mole sauce and heat until warm throughout.
Meanwhile, grill tacos in frying pan until soft and brown on each side. Spread a little extra mole on the warm taco.
Add tofu mixture, top it off with slices of avocado, onion, chiles, cilantro and salsa of your choice.
Tomatillo Sauce
Place tomatillos (paper removed) in a saucepan, cover with water. Bring to a boil and simmer for 5 minutes. Remove tomatillos with a slotted spoon.
Place tomatillos, lime juice, onions, cilantro, chili peppers, sugar in a blender or food processor and pulse until all ingredients are finely chopped and mixed. Season to taste with salt.
Notes
I really like it with Tomatillo sauce