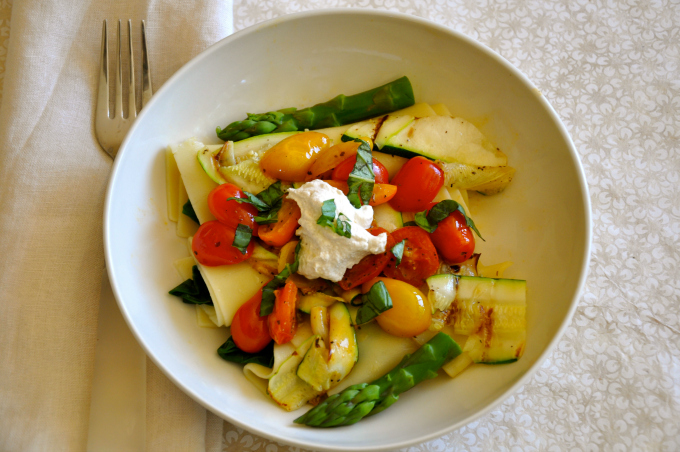 "The steeper the climb, the greater the view"
Vegan Actor, Musician, Jared Leto
This week I was thinking about my hard won epiphany.  It was the moment I realized that I can survive and be happy without something I always thought I needed to exist.
I could never have experienced that spiritual awakening had I not changed my diet three years ago.
Before I became vegan, I always felt like I was walking around a jungle with a machete in my hand, carving my path one underbrush at a time. After I became vegan, I didn't need that machete anymore. The jungle dissolved and I could see everything I needed to know about the world.
I wasn't alone anymore. My existence was interconnected to everything around me.
It all began when I started to feel my energy change. It was probably about 3 or 4 months into my vegan diet.
My first inkling of things to come was when I started to get rid of that scared part of myself. That part of me that used to hold me back. But that wasn't the only thing.
My diet provided me with energy, peace, contentment and more love for all sentient beings. It took me awhile to understand how it all tied into veganism, but when you ditch eating animals, not only does your health improve, but you are making a powerful connection to the world by saving animals and the planet.
You can't help but become more evolved.
I believe no matter where you are in your vegan journey,  full-time or part-time, you can experience this same spiritual growth. Every plant based meal you consume or serve to your family is cultivating compassion for the world. The more plant based meals you eat, the more powerful the results.
Now on to food.
Oh my goodness! This no bake ricotta lasagna was so clean, fresh and yummy.
You can use whatever vegetables you desire, and cook them (or not) in whatever way you want. There are certain vegetables I like to blanch and certain vegetables I like grilled. So these are personal choices.
You can also make your own vegan ricotta or do what I did. I used a commercial (no oil) vegan ricotta provided to me by those two awesome young women, Susana and Marika, from Avellena who were trying to raise money for their cheese through Indigogo.
The good news is they raised enough money and met their goal so hopefully we will see this yummy cheese on store shelves soon. My assistant and I shared this vegan ricotta lasagna for lunch and her quote was:
"If all vegan cheese tasted like this, I could definitely go vegan"
Hands down, Avellena is winning the #vegancheesewars so far. Hope you enjoy this vegan lasagna as much as we did.  Wishing you a compassionate week and thanks for being part of our plant based community.
No Bake Vegan Lasagna with Ricotta
No Bake Ricotta Lasagna with Zucchini, Spinach, Asparagus & Tomatoes
I used vegetable broth instead of oil to saute the garlic and tomatoes. If necessary, keep adding more to keep the vegetables from sticking.
Ingredients
8 Asparagus, trimmed
2½ cups fresh spinach
2 zucchini, thinly sliced (preferably on a mandoline)
3 cups mixed red & yellow cherry tomatoes, halved (approximately 2 pints)
2 tablespoons of vegetable broth plus ⅔ cup divided
3 garlic cloves, thinly sliced
½ teaspoon salt
¼ fresh ground black pepper
12 lasagna noodles
½ cup vegan ricotta cheese
⅔ cup fresh basil, chopped (& some for garnish)
Instructions
Fill a large non-stick skillet with water half way up. Bring to boil and add asparagus. Cook for 3-5 minutes making sure you don't overcook and it still has a bite. Remove from simmering water.
Add spinach and blanch for one minute. Set aside.
Heat a non-stick small grill pan. When it is very hot add the zucchini and grill on each side for one minute or two. Just until it has some good grill marks. (Or you can just blanch or eat raw if you don't want to go through the trouble of grilling.)
Pour out the water in the large non-stick skillet, wipe dry and heat the 2 tablespoons of vegetable broth. Add the garlic and cook until soft about 1-2 minutes. Add 2 cups tomatoes and ½ teaspoon salt and ¼ teaspoon pepper. Cook until soft. About 5 minutes. Add vegetable stock. Simmer about 1-2 minutes. Add remaining cup of tomatoes and cook until warm, another 2 minutes.
Meanwhile, bring a large pot of water to a boil. Cook lasagna according to package instructions until it is al dente. Drain
Toss pasta in skillet to coat. Stir in the basil, reserving some for garnish.
Divide pasta among 4 plates. Add a teaspoon or two of ricotta and some spinach leaves onto each lasagna sheet. Roll up each lasagna sheet. Top each plate evenly with the asparagus, zucchini and cherry tomato mixture. Sprinkle each plate with fresh basil and fresh ground black pepper. Serve. Don't worry if it cools down, this dish tastes great at room temperature.