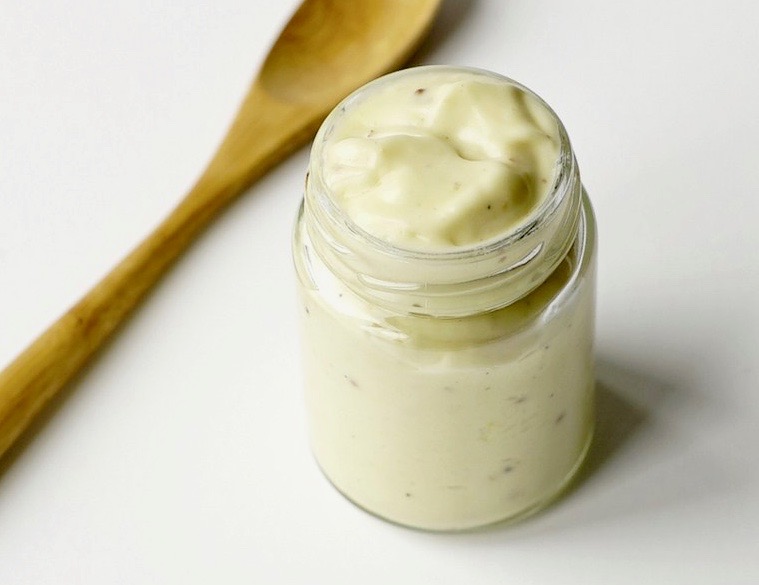 Oil-Free Vegan Mayonnaise
Makes approximately one cup
Ingredients
1 cup cashews, that has been soaked in hot water for 2 hours or soaked overnight,
¼ cup aquafaba liquid (liquid from cooked chickpeas carton)
¼ cup water
2 tablespoons lemon juice
1 teaspoon brown rice syrup or agave nectar
1 teaspoon ground mustard
one clove garlic, chopped (optional)
pinch of salt and ground black pepper
Instructions
Rinse the soaked cashews. Add all the ingredients to a food processor and process until it has the consistency of mayonnaise. Adding more water if necessary. Taste for seasoning.
Oil-Free Vegan Mayonnaise
Recipe type:
Scallion Aioli
Ingredients
¼ cup vegan mayonnaise
1 tablespoon capers
1 garlic clove, chopped
Juice of one lime
2-3 scallions, chopped
Instructions
In a small bow, combine all the ingredients. Smear on tacos.