Description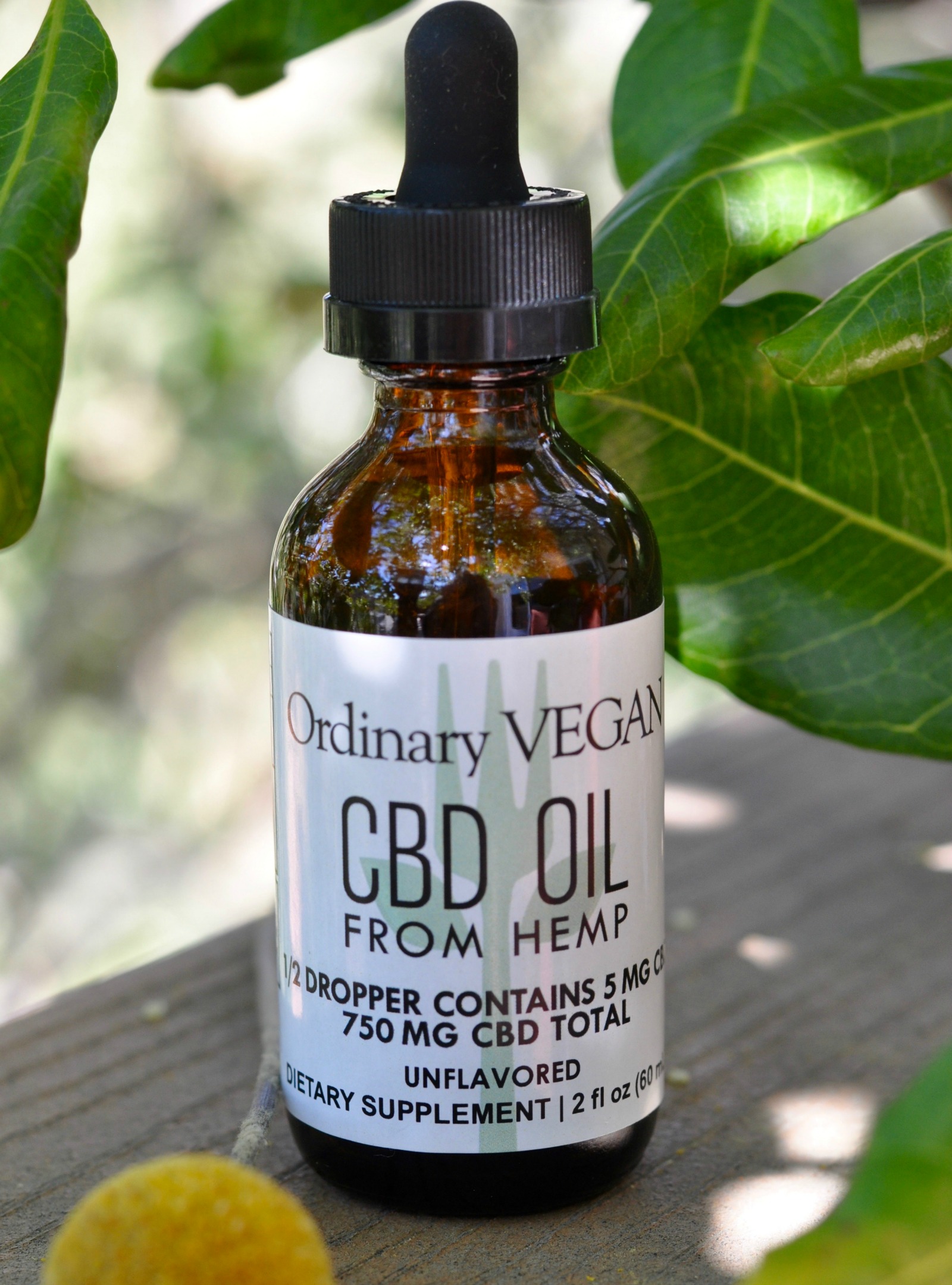 750 mg CBD oil in each 2 ounce bottle
1/2 Dropper contains 5 mg CBD oil
160 Servings per container
Vegan
Full Traceability – From Seed To Shelf
Full-spectrum hemp oil providing a full range of cannabinoids
Third-Party Tested
Non-GMO hemp is grown without pesticides, herbicides or chemical fertilizers
Gluten-Free
All Natural
Chemical-free CO2 Extraction Process
CBD Oil is a nutritional supplement that is derived from agricultural hemp. CBD, also known as cannabidiol, is a promising phytocannabinoid that is capable of positively impacting nearly every organ system in the human body. CBD Oil has a balancing effect on the body and mind and plays a role in restoring normal balance and physiologic homeostasis.
CBD is non-psychotic (i.e. it does not result in feelings of euphoria) and has a remarkable safety profile. Many people report that it can help with anxiety, depression, PTSD, inflammation, arthritis, pain management and migraines.
Ordinary Vegan partnered with North America's leading vegan, non-GMO, gluten-free brand that creates CBD oil from seed to shelf in order to provide a safe, effective product for her health and wellness community.
Consumed by adults all around the world, Ordinary Vegan CBD Oil Drops is trusted to deliver the purest, most consistent and traceable cannabinoids in North America.
SERVING SIZE: 1/2 Dropper contains 5 mg CBD oil
Ordinary Vegan CBD Oil Drops are vegan, gluten-free, non-GMO and made from hemp-derived CBD Oil, delivering cannabinoids (CBD), naturally occurring Vitamin E and fatty acids to support balance in your body and mind.
Disclaimer: CBD Oil is not intended for use under the age of 18. Do not take if you are pregnant or lactating. Consult your physician before use if you have a medical condition or are taking any medication.  This product is non-refundable.
Join our CBD education group to learn more about the benefits of CBD on health and wellness or listen to the Ordinary Vegan podcast to understand how CBD interacts with the body.
Still, have questions about Plant-Based CBD Oil Drops from Hemp? All your questions answered here.