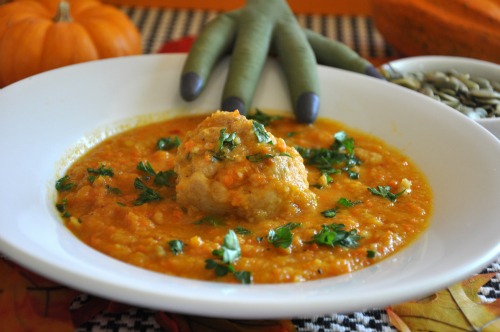 Is old age coming on? Are people encouraging you to slow down? How do you deal with that psyche? What are you going to do with all that power inside you? Aging can be difficult. It is essential to remember that even though your physical appearance changes, your spirit does not. It all comes down to one thing, and that is your outlook on life and how you take care of yourself.
The first thing I would like to point out is that the number of years you have been in this world is not relevant. What is relevant is that you are willing to change no matter how old you are. By change, I mean the willingness to love yourself enough to take care of your body and mind. It is never too late. You are never too old to realize a new goal or dream. Don't make "I'm too old" your mantra. It is a scientific fact that switching to a plant-based diet can reverse many diseases, at any age, including heart disease and type 2 diabetes. By switching to a plant-based diet, you can also look forward to a new found energy and a new outlook on life. You have the power to be born a second time around. If you need help, I am here for you. Vegan Day 554 – Wish me luck!
Now, on to food. It is time to enjoy all your favorite foods of the fall. Mine include super foods like squash, sweet potatoes, pears and brussel sprouts. This week I made a yummy roasted vegetable soup. Rough cutting all the veggies and throwing them in the oven to roast make it a pretty easy recipe to prepare. Also, winter squashes are inexpensive and beneficial for your health. I like butternut, acorn and kaboocha, but you can use any of your favorites. The dumplings make it a more robust meal. Hope you enjoy it.

Roasted Vegetable Soup with Herb Dumplings
Ordinary Vegan's Roasted Vegetable Soup with Herb Dumplings
Ingredients
For the Soup:
½ butternut squash
3 carrots
2 parsnips
1 sweet potato
2 leaks, white and light green parts only
1 yellow onion
4 garlic loves, unpeeled
olive oil
salt & Peppter
7 cups vegetable stock
1 bay leaf
For the Dumplings:
1 cup whole wheat white flour (or regular white flour)
2 teaspoons baking powder
½ tsp kosher salt
2 tbsp chilled Earth Balance butter, cut into small pieces
1 tbsp finely chopped marjoram
1 tbsp finely chopped parsley
1 tbsp finely chopped thyme
½ cup vegan milk (soy or almond)
Chopped parsley, for garnish
Instructions
Preheat oven to 400 degrees F
Peel and chop the butternut squash, carrots, parsnips, and sweet potato into 1-inch chunks. Cut the leeks into chunks.
Peel and quarter the onion.
Leave the garlic cloves unpeeled. Toss with enough olive oil to coat, plus a generous pinch of salt and pepper.
Spread the vegetables evenly on two baking sheets. Roast until tender, 30-40 minutes. Squeeze the soft, roasted garlic from the skins.
Working in batches, puree the vegetables in a blender, adding vegetable stock as necessary to achieve a smooth consistency.
Transfer the puree to a large pot along with the remaining vegetable stock and the bay leaf.
Season to taste and simmer for at least 15 minutes. Taste and add more seasonsings if needed. I sometimes add a pinch of chili powder.
Meanwhile, prepare the dumplings. Whisk together the flour, baking powder, and salt.
Add the butter and rub with your fingers or a fork until the mixture resembles fine crumbs.
Stir in the herbs.
Add the milk and stir until combined.
Drop tablespoonfuls of the dough into the simmering soup.
Cover the pot and simmer for about 10 minutes or until the dumplings are cooded through.
To serve, ladle soup and dumplings into bowls and garnish with chopped parsley.