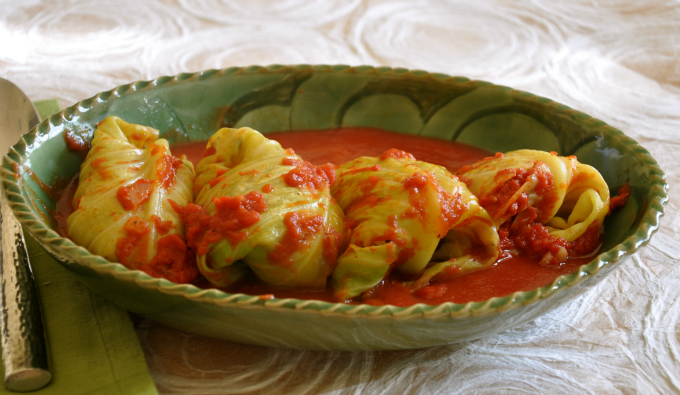 I am taking a course on plant-based nutrition, and yesterday we studied the historical reasons on why there is such a strong emphasis on animal protein. We also discussed the effects of too much animal protein in your diet.
The animal protein boom started in the 1800s.
People wanted to eat animals because their physical prowess was such that people thought if they ate them they would get the same characteristics such as body size, strength and agility. Animal proteins were thought of as "higher quality".
Later in the eighteenth century, with the development of modern chemistry, they discovered the most crucial function of protein is nitrogen, in addition to the 22 different types of amino acid in protein that the body needs to function properly.
It was thought at the time that the higher BV (biological value) in animal protein was more efficient and contained amino acid profiles similar to humans.
Then in 1983 came the 20-year project called The China Study.
The China Study was the one of the most challenging and most comprehensive studies ever undertaken on the relationship between diet and the risk of developing disease.
In this study, they discovered the link between animal protein and chronic disease, and the dangers of eating too much protein.
In the 1940s, the RDA (recommended dietary allowances) recommended that 8-10% of total calories should be protein. An example of that would be a woman who weighs 132 lbs would need approximately 48 grams of protein. A man who weighs 160 lbs would need approximately 70 grams of protein.
Animal protein diets provide approximately 50% of protein. That is 40% more protein than you need.
Plant based proteins can actually protect you from disease and in some cases, reverse disease. A plant-based diet with adequate amounts of different kinds of foods will naturally contain enough protein without the risk of disease.
If you eat a balanced whole foods plant based diet, you will automatically meet 100% of your protein needs without doing anything significant.
A new health and diet paradigm in in our near future, but you don't have to wait for the government to tell you that eating too much animal protein is dangerous to your health. Start your plant-based diet now and live a long and healthy life for yourself, and your family. Be plant strong!
Now on to these yummy stuffed vegan cabbage rolls.
I love cabbage and I especially love vegan cabbage rolls. Today I tried recreating an old recipe by using Field Roast vegan Italian sausages.
Field Roast comes in a variety of flavors and they also make frankfurters. I like Field Roast because they keep their ingredients pretty simple and the Italian sausage's main ingredient is eggplant.
Hope you enjoy these stuffed vegan cabbage rolls as much as I did. If you love cabbage as much as I do, you may enjoy this cabbage roll soup and my hot and sour cabbage soup.
Don't miss any of Ordinary Vegan's recipes by signing up here..
Ordinary Vegan now has a podcast on plant-based nutrition and vegan recipes. You can listen here on this website or in iTunes.
Join our health and wellness community on Facebook. There are over 315,000 strong, vibrant community members waiting to embrace you.
Thanks for stopping by and hope you have a peaceful and compassionate day.
Stuffed Vegan Cabbage Rolls
Stuffed Cabbage Rolls - Vegan
I like the vegan Field Roast sausages but you can use any vegan sausage brand.
Ingredients
1 large savoy cabbage
1¼ cup of cooked brown rice
2 tbsp bread crumbs
4 Field Roast Italian Sausages, casings removed (vegan sausage)
2 small sprigs of sage, finely chopped (or powdered - approximately ½ tsp)
1 sprig of rosemary, finely chopped (or dried - approximately ½ tsp)
Salt and freshly ground pepper to taste
1 28-ounce can organic crushed tomatoes
2 tsp dried basil
2 small garlic cloves, peeled and minced
½ small onion, chopped
1 tbsp olive oil
Instructions
Prepare cabbage:
Bring a large pot of salted water to boil.
Carefully peel 12 nice large leaves from the cabbage discarding any messy or broken ones. Work carefully but no big deal if a leaf tears.
Blanch leaves for about 1 minutes until wilted, remove immediately and spread out on towels so that they dry and cool.
Make Filling:
Crumble the sausage in a bowl.
Add 1¼ cups of brown rice, bread crumbs, rosemary, sage and a pinch or two of salt and black pepper. Mix together with your hands.
Make the cabbage rolls:
Lay your first cabbage leaf on the counter. Form some of the filling mixture on to the leave. Wrap the cabbage leave around it making a little package and pin at the top with a toothpick.
Repeat with remaining leaves and mixture. I had to use extra toothpicks to hold them together.
Make the sauce:
In a heavy dutch oven, heat olive oil over medium heat. I used the same pan that I blanched the cabbage leaves. Just wiped it dry.
Add the onions and saute until limp.
Add garlic and saute for another minute.
Add the tomatoes and basil. Season with salt and pepper.
Bring the sauce to a gentle boil.
Carefully add cabbage packages, arranging them in the pan so they all fit, cover the pot and gently simmer them for 25 minutes.
Carefully turn the rolls over, cooking them for another 15 minutes.
Remove the lid and simmer for another 10 minutes to cook off some of the wetness. It will be hard not to dig in but if you can rest them for 5 minutes before eating them, the flavors settle and they become even better.