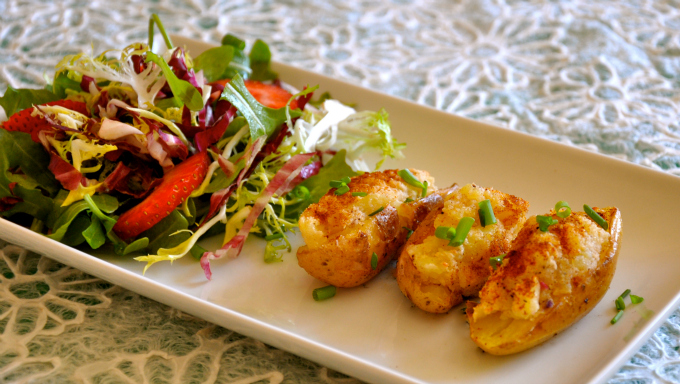 Did you know 1.02 billion people in the world are hungry, and every five seconds a child dies from starvation?  Hard to believe we have the resources to feed the world, but we are choosing not to use them.  So why are people starving?
Last week my girlfriend and I attended a charity luncheon that was raising money for world hunger.  They served chicken for lunch.
It seemed counterintuitive to me that they would serve meat while addressing world hunger, but than I realized that most people (even people addressing world hunger) don't fully understand the connection between animal agriculture and fighting famine.
The average American eats 185 pounds of meat (animal flesh) a year and approximately 630 pounds of dairy.
It takes up to 13 pounds of grain to produce just 1 pound of meat. The problem is our excessive meat and dairy diet means that land, water and other resources that could be used to grow food for human beings are being used to produce crops for farmed animals instead. 70% of all U.S. grain production is fed to livestock.
The growing consumption of meat, poultry and dairy products has created an explosion in livestock populations worldwide.
Livestock now outnumbers humans by almost three to one. Livestock farming is gobbling up land, water and energy that could be devoted to growing food for people to eat. The explosion of agricultural land is not only contributing to world hunger, it is also polluting our planet Earth.
So what is the solution? I know it may seem unbelievable to the average person that they can have an impact on such a huge global crisis, but it is true.
Changing the demand for meat and dairy can reverse and eventually end the food shortage problem. It is simple. If the entire world became vegan, there would be enough food to feed us all. Honestly, how hard is that?
Now on to food. I have a new favorite vegan cookbook and it is called "The Conscious Cook" by Tal Ronnen.
He opened up a restaurant in Los Angeles and everything he creates is delicious especially these twice baked potatoes.
I highly recommend buying his book. I hope you enjoy these twice baked potatoes as much as we did.
Don't miss any of Ordinary Vegan's recipes by signing up here..
Ordinary Vegan now has a podcast on plant-based nutrition and vegan recipes. You can listen here on this website or in iTunes.
Join our health and wellness community on Facebook. There are over 315,000 strong, vibrant community members waiting to embrace you.
Thanks for stopping by and hope you have a peaceful and compassionate day.
Twice Baked Potatoes with Cashew Cream & Horseradish
Twice Baked Potatoes with Cashew Cream & Horseradish
Ingredients
12 fingerling potatoes, cleaned and dried (or use any potatoes you like)
2 tsp prepared horseradish
3 Tbsp Cashew Cream
Salt & Freshly ground black pepper
1 Tbsp Earth Balance butter
Paprika
2 Tbsp minced fesh chives
Instructions
Preheat the oven to 350 degress F. Place the potatoes on a baking sheet coated with olive oil and bake for 20 minutes, until tender but not mushy. Meanwhile, in a small bowl, stir together the horseradish, cashew cream, and salt and pepper to taste.
Cut the cooked potatoes in hal lengthwise and scoop the pulp from each potat with a teaspoon, leaving a shell. (let cool enough to handle) Place the potato pulp in the bowl with the horseradish, cashew cream and butter. Mash together. Add salt and pepper to taste. Fill each potato half with the mixture. Put the potato halves filling side up on the baking sheet.
Sprinkle the potatoes with paprika, return to the oven, and bake for 10 more minutes. Garnish with chopped, fresh chives.
Cashew Cream
Amp up the protein of any dish with a little cashew cream!
Ingredients
2 cups whole raw cashews rinsed very well under cold water
Instructions
Put the cashews in a bowl and add cold water to cover them. Cover the bowl and refrigerate overnight.
Drain the cashews and rinse under cold water. Place in a blend with enough fresh cold water to cover them. Blend on high speed until you create a smooth cream.