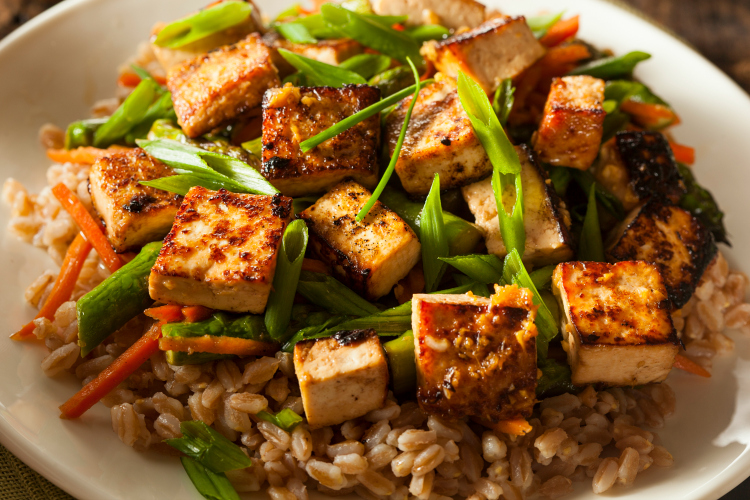 Yesterday, my dear friend, was telling me a sad story about her life and I unexpectedly burst out laughing. I wasn't being rude,  but it was a familiar story – something she has played out over and over in her life.
Fortunately she understood the irony and started laughing with me,  and the truth of the matter is, I couldn't stop laughing.
I was heading into a yoga class and every time I thought of our conversation or just the joy of laughing hard with a friend – I started laughing again. I certainly got some strange looks from the other yogis,  but I didn't care because laughing at your problems is acknowledging them.
I have been laughing a lot lately.
I have found a strategy that has made all my emotions, good or bad, workable. I no longer feel that I am dividing myself into two.
This is happening because now I have a direct experience with my emotions. The easiest way to describe it is to think of your emotions as energy. When we have emotions that feel unbearable,  we reject them instead of embracing them. We find other ways to keep them at bay.
All addictions are about not wanting to be in the moment and not just addictions. People use anger, fundamentalism and even political platforms to avoid their own energy, i.e., emotions. In other words, we all use the material of our life to avoid being present. We all reach for something because that energy (our emotions) need to make sense. That is where you become divided into two. It is temporary happiness.
Among some Buddhists, it is called the "The Lion's Roar".  It is when you start to experience the process of going towards emotions which results into a journey of complete happiness. "The Lion's Roar" is  described as a fearless declaration that whatever comes up in your state of mind, including powerful emotions, is not only workable but also looked at as a great opportunity.
Try it today,  and see what happens. The minute you start feeling any kind of emotion like sadness, loneliness, grief, anger, jealousy, hatred etc. – observe what you want to do next.
Do you distract yourself, eat something unhealthy, grab a beer, smoke a cigarette or lash out at someone? What ever it is, acknowledge it. Then go with your emotion. Feel it, think about it and most importantly, drop the storyline and go with the experience.
A storyline is what we tell ourselves about our feelings or who we blame for them. The source of all suffering is rejecting your own energy, i.e., feelings.
It is about not struggling against who you are. Even if you panic – be with the energy of panic. Soon you will begin to let go of the hold these emotions have on you,  and the suffering they cause you. You will become one with your own energy. The time has come for you to step out of your den and sound your roar.
This week I am sharing one of my favorite tofu recipes inspired by Tal Ronnen's black pepper tofu.
The key to the crispiness in this recipe is tossing the tofu in cornstarch and giving it a light coating. It helps it take on a truly crispy crust without frying. Hope you enjoy this easy vegan recipe as much as I did.
You Can Have It All & Crispy Asian Tofu
Crispy Asian Tofu with Brown Rice
This was inspired by Tal Ronnen's Black Pepper Tofu.
Ingredients
1¾ pounds firm organic tofu
1 tablespoon extra virgin olive oil
cornstarch to dust the tofu
3 tbsp vegan butter butter
3 tbsp vegetable broth
12 small shallots (12 ounces) thinly sliced
8 red chili (fairly mild ones) thinly sliced
12 garlic cloves, crushed
3 tbsp chopped fresh ginger
6 tbsp soy sauce (you can combine sweet & light or just go for the traditional)
4 tsp dark soy sauce (if you don't have dark soy just go for the traditional)
2 tbsp vegan sugar
Fresh ground black pepper
16 small and thin green onion, cut into 1⅓ inch segments
Instructions
Heat the olive oil in a large non-stick eco pan. Cut the tofu into large cubes, about 1 x 1 inch. Toss them in some cornstarch and shake off excess, then add to the hot oil. Saute them in batches until they are golden all over and have a thin crust. As they are cooked, transfer them onto paper towels.
Remove the oil from pan and melt the butter and 3 tablespoons vegetable broth. Add the shallots, chiles, garlic and ginger. Saute on low to medium heat for about 10 minutes, stirring occasionally until the ingredients are soft. Next, add the soy sauces, sugar and fresh ground black pepper and stir.
Add the tofu to warm it up in the sauce for about a minute. Finally, stir in the green onions. Serve hot with steamed rice.
"You Can Have It All" Artwork by Melanie Gomez
For fear of a broken heart, self or God, we make decisions to resist love. But here I am caring not for anything else. Time stands still and this moment is all that has ever mattered to me or seems ever will.