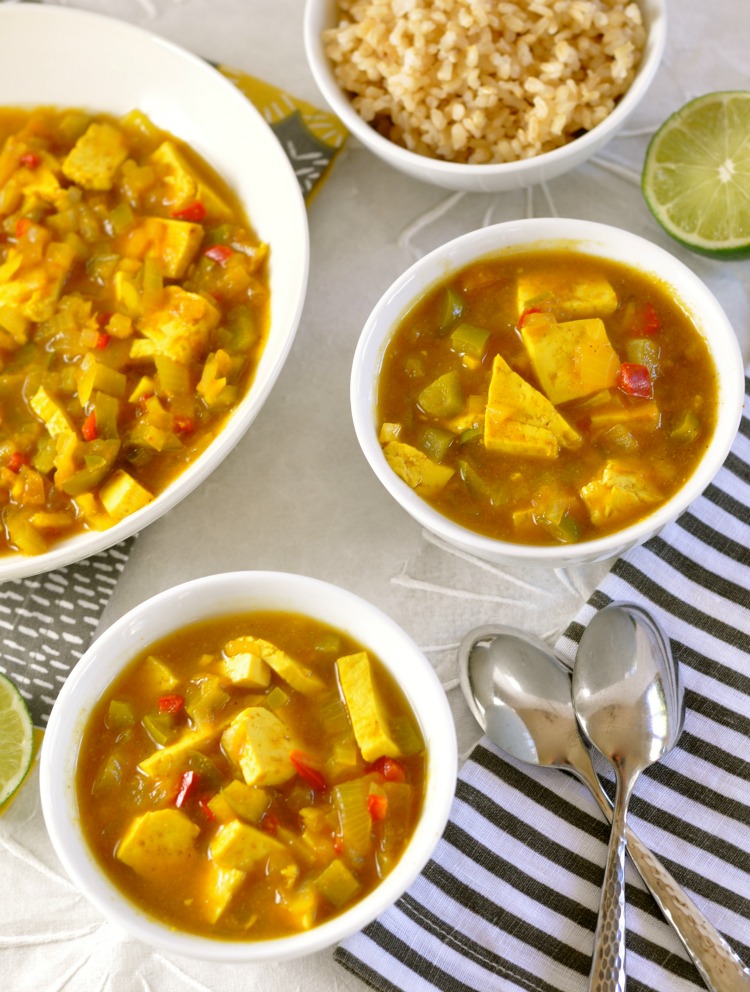 Last month I had the opportunity to teach plant-based nutrition on the Holistic Holiday at Sea all vegan cruise. It was such a fun time and I encountered so many inspiring people.
Some were just getting started on a plant-based diet. They were sick of being sick and wanted to take their health back. Others have been vegan for a long time but were concerned they weren't getting optimum nutrition.
One of the recurring problems I witnessed was the abundance of oil people were consuming. I get a lot of pushback when I discuss oil, but oil is fat and too much fat, even from so called healthy oil, can zap your energy and promote weight gain.
Even olive oil, one of the healthier fats, can expose you to several health risks if you consume too much.
Heart specialist and author, Dr. Caldwell Esselstyn, promotes "no oil" for his heart patients. Not even olive oil, which contradicts a lot of other people's opinions who call olive oil a good fat.
Dr. Esselstyn says that all oils are extremely low in nutritive value. They contain no minerals, no fiber, and are 100% fat calories. Both the monounsaturated and saturated fat contained in oils is harmful to the endothelium, and a damaged endothelium is the gateway to cardiovascular disease.
If you don't have heart disease and want to enjoy olive oil, I recommend putting your olive oil in a spray bottle and lightly spritzing your greens or roasted vegetables instead of pouring it on.
I also recommend sautéing your veggies in vegetable broth instead of a lot of oil. I don't know about you, but I used to just pour the olive oil straight from the bottle into the sauté pan without measuring. Come to find out I was using a lot more olive oil than I needed.
Also, watch the amount of oil in vegan power bars. If your bar has any saturated fat in it, it is not a healthy snack.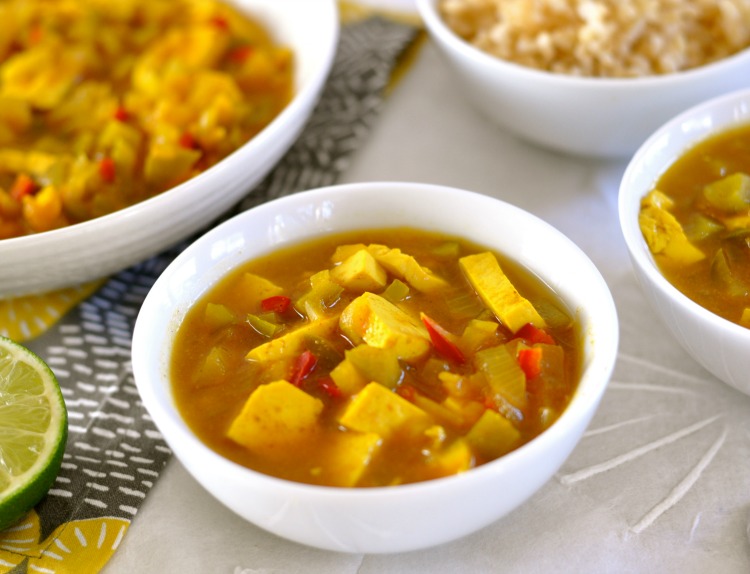 Cape Malay Curry with Tofu
Now, let's talk about this week's plant-based recipe. It is called Cape Malay Curry.  Since becoming vegan, I discovered a new fondness for curry. This Cape Malay Curry is packed with flavorful spices, and the addition of the dried apricots adds a sweet, savory flavor. Cape Malay Curry is known for combining sweet and savory flavors.
Because the Cape Malay Curry called for dried apricots and apricot preserves, I was nervous that it would be too sweet. Well, it wasn't, and I would add even more chopped apricots the next time I prepare it.
Also, you might want to add some additional vegetables or even change up the tofu to chickpeas. It is all about the sauce.
Hope you enjoy this South African Cape Malay Curry as much as I did.
If you would like to learn more about the Holistic Holiday at Sea – click here. Make sure you mention Ordinary Vegan for an onboard credit.
For those of you who want to take your plant nutrition to the next level, I am now offering three free training videos. Knowledge is power, and the more you know about plant-based nutrition, the easier it will be for you to get optimum nutrition. Click on this link to access the videos.

Easy Cape Malay Curry with Tofu
You can substitute chickpeas for the tofu.
Ingredients
1 14-ounce extra firm organic tofu, chopped into bite-size pieces
1½ teaspoons ground turmeric
1½ teaspoons ground coriander
1½ teaspoons ground cumin
1½ teaspoons chili powder
¾ teaspoon ground cinnamon
½ teaspoon salt
⅓ cup vegetable broth for sautéing plus 2 cups vegetable broth for curry
1½ cups chopped onion
2 tablespoons fresh ginger, minced
2 bay leaves
2 garlic cloves, chopped
1 cup chopped green bell pepper
⅓ cup chopped dried apricots
⅓ cup of apricot fruit spread (you can find it in the jelly aisle)
2 teaspoons sherry or red wine vinegar
Instructions
Combine turmeric, coriander, cumin, chili powder, ground cinnamon and salt in a small bowl and stir well.
Heat ⅓ cup of vegetable broth in a medium size sauce pan. Add the spice mixture and sauté for 30 seconds, stirring constantly and adding more vegetable broth if sticking.
Add the onion and sauté for another 3 minutes - adding more vegetable broth if sticking.
Add the ginger, bay leaves, and garlic; sauté for another minute
Add 2 cups of vegetable broth, chopped green pepper, dried apricots, apricot spread, vinegar and bring to a boil. Lower the heat to a simmer. Add the chopped tofu. Cover and simmer for 40 minutes.
Remove bay leaves and serve with brown rice and lemon wedges.