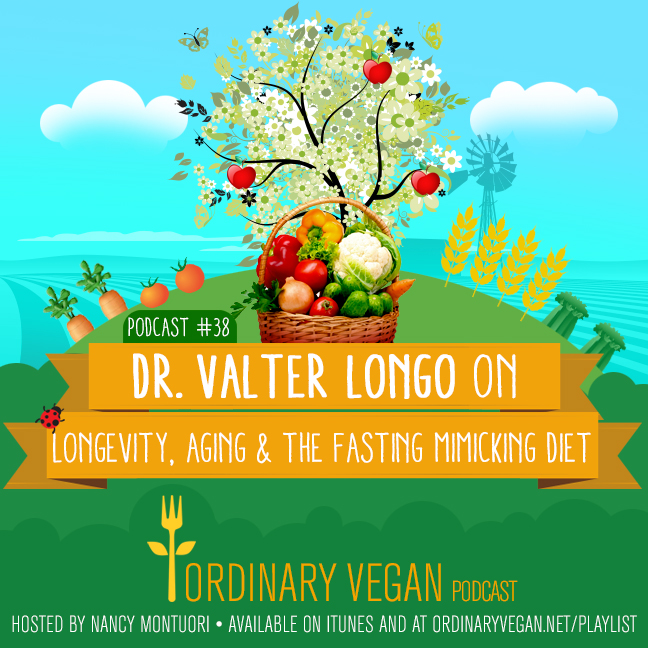 Can when and what you eat determine how long and how well you will live?
Today we discuss the fasting mimicking diet, aging, and longevity with Dr. Valter Longo who has devoted his life to answering that very question.
Dr. Longo is one of the world's leading scientific authorities on the subject of longevity and created the fasting mimicking diet. He is also the director of USC's Longevity Institute.
He has a best-selling book called The Longevity Diet which features the 5-Day Fasting-Mimicking Diet.
Don't be fooled by the name 5-Day Fasting Mimicking Diet because Dr. Longo's approach is fasting with food and having all the health benefits of fasting without the hunger.
So let's meet Dr. Valter Longo and discuss how we can protect ourselves from aging and chronic disease with the 5-Day Fasting Mimicking Diet.
THE LONGEVITY DIET – Featuring the 5-Day Fasting-Mimicking Diet
https://amzn.to/2J20pNJ
DR. VALTER LONGO, PhD
https://valterlongo.com/
https://prolonfmd.com/
http://twitter.com/prolonfmd
https://www.facebook.com/profvalterlongo
USC Longevity Institute
Hope you enjoyed today's podcast. To learn more about about the benefits of fasting on chronic disease, listen to Podcast #22 – The Benefits of Fasting with Dr. Joel Kahn.
If you found this podcast information helpful today, please share on social media and consider writing a review on iTunes.
The more reviews we receive, the more visibility and higher ranking iTunes gives our podcasts.
Please join our healthy and supportive community on Facebook – We are over 315,000 strong and growing -Here is the link.
Please sign up here to receive all of Ordinary Vegan's free delicious plant-based recipes.
In 2018, after two years of research, I launched my first product – Ordinary Vegan plant-based CBD Oil from Hemp. My fact-finding, research and testimonials from our vegan community proved to me that this natural food supplement could help people.
You can learn more about vegan CBD oil from hemp here. Please don't hesitate to reach out to me with any questions you may have at questions@23.235.200.4.
Thanks so much for joining us today. I hope this podcast and all my podcasts help you live a long and healthy life.
***Disclosure: The links above contain affiliate links so if you decide to buy anything – I make a small commission at no extra cost to you**