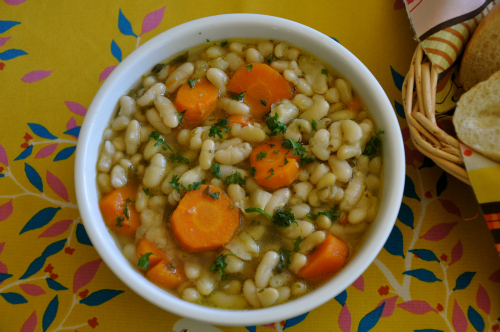 Yesterday I cried and felt numb with sadness and disbelief. I kept asking myself, "what kind of human being could possibly want to hurt so many innocent people?"
I know it happens all the time, but that didn't make it any easier to handle. But what a difference a day makes!  Today, the fog has lifted and I am inspired and filled with love.
Among the debris, stories of hope and compassion are emerging. New reports keep pouring in, but here are a just a few stories that show the world what we are made of.
Following the blasts, Bostonians opened up their hearts and their homes to many runners who couldn't get to hotels. People were using the hashtag #bostonhelp to offer assistance through twitter. Through this hashtag hundreds of tourists found warm beds and hearts waiting for them.
Another story tells us how marathon runners that crossed the finish line continued to run to Mass General Hospital to donate blood to victims following a call for help.
How about the bravery?
Numerous people ran towards the explosions instead of away including Carlos Arrendondo, a 52-year-old Costa Rican immigrant.
He is visible in a series of videos taken immediately after the blasts. The long-haired figure sprints across the street to tear away fencing and scaffolding to get to victims. He used his own clothes to try to stop the bleeding. He was one of many.
Now today, Boston Mayor Menino just announced that the city is starting a #oneBoston fund for relief for victims of the bombings.
It is this unity, resilience and tenderheartedness for one another that people who commit these crimes find the most threatening. Keep it coming.
Together we will show the world that heinous, self-loathing people can't take away our spirit, love and compassion for one another.
Now on to comfort food.
Sometimes I will cook something and the star's just align. Today that happened.
All I could ask myself is "how can something so simple be so delicious?"  I recommend making a big pot because you are going to want lots of leftovers.
Don't forget to serve it with some crusty bread because you will also want to mop up those juices.
There's no need to soak the beans beforehand; they cook to a tender finish straight from the package.
You can follow this method for other beans, but you may have to adjust the cooking time depending on bean size and freshness.
Don't miss any of Ordinary Vegan's recipes by signing up here..
Ordinary Vegan now has a podcast on plant-based nutrition and vegan recipes. You can listen here on this website or in iTunes.
Join our health and wellness community on Facebook. There are over 315,000 strong, vibrant community members waiting to embrace you.
Thanks for stopping by and hope you have a peaceful and compassionate day. #Bostonstrong.

Flageolet Beans with Rosemary, Carrots & Thyme
Delicious Vegan Flageolet Beans with Carrots, Rosemary and Thyme
Ingredients
12 ounces dried flageolet beans
6 garlic cloves, peeled and chopped
2 teaspoons kosher salt
2 teaspoons finely chopped fresh rosemary leaves, plus sprigs for garnish
2 teaspoons finely chopped fresh thyme leaves, plus sprigs for garnish
2 carrots, peeled and cut into ½-in. slices on a diagonal
About 2 tbsp. extra-virgin olive oil
5 cups of water
¼ cup roughly chopped flat-leaf parsley, divided
Instructions
Put all ingredients except the parsley in a 4- to 6-qt. slow-cooker. Add 5 cups boiling water and stir. Cover and cook until most of liquid is absorbed and beans are very tender, 2¼ to 3 hours on high or 4 to 4½ hours on low.
Stir in 3 tbsp. parsley. Transfer to a serving dish and drizzle with more oil if desired. Garnish with rosemary and thyme sprigs and remaining 1 tbsp. parsley.