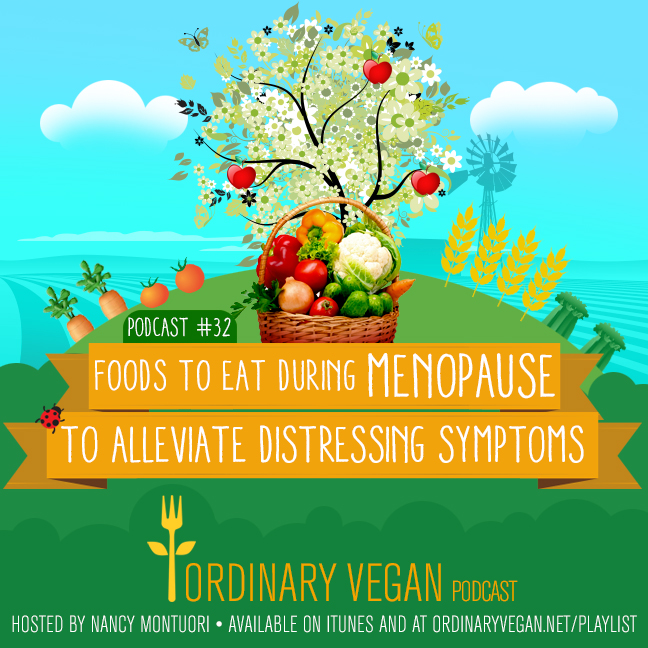 Menopause can come with a host of unpleasant symptoms, but knowing the foods to eat during menopause can help alleviate some of the suffering.
So let's break it down. Menopause is a natural period in the life of every woman.
On average, menopause starts after 45 years. It is defined as the point in time when menstrual cycles permanently cease due to the natural depletion of ovarian cells from aging.
Many women experience physical and emotional symptoms during menopause, caused by hormonal imbalance.
Today we learn the common symptoms of menopause. We will also learn foods to eat during menopause that can help manage and even eliminate menopausal symptoms.
The earlier you make sure these foods are staples in your menopause and perimenopause diet, the more manageable menopause and the years beyond will be.
Ordinary Vegan also shares one of her favorite plant-based recipes to help manage menopause; Crispy Vegan Coconut Panko Crusted Tofu. If you are looking for more tofu recipes, you may enjoy my Easy Cape Malay Curry with Tofu, Palak Paneer with Tofu, Grilled Tofu Kebobs, or favorite Crispy Asian Tofu. 
Thanks for joining us today. Hope all the recommended foods to eat during menopause ease your symptoms.
I am deeply passionate about providing all the information you need to live a long and healthy life.
If you enjoyed today's podcast, please subscribe in iTunes, and if you get a minute, please write a review.
You can find all my recipes and podcasts on Ordinaryvegan.net.
Just getting started on a plant-based diet? Here is a free downloadable list of delicious vegan protein and visit Ordinaryvegan.net for every vegan essential you will need for your journey.
Finally, in 2018, after two years of research, I launched my first product – Ordinary Vegan plant-based CBD Oil from Hemp. My fact-finding, research and testimonials from our vegan community proved to me that this natural food supplement could help people.
You can learn more about vegan CBD oil from hemp here. Please don't hesitate to reach out to me with any questions you may have at questions@23.235.200.4.
Foods To Eat During Menopause Resources:
https://www.organicconsumers.org/news/why-middle-age-japanese-women-dont-have-menopausal-hot-flashes-plant-based-diets-high
https://www.ncbi.nlm.nih.gov/pubmed/11400220
http://arizona.openrepository.com/arizona/bitstream/10150/194960/1/azu_etd_11099_sip1_m.pdf
https://www.ncbi.nlm.nih.gov/pubmed/11400221
http://www.pcrm.org/health/health-topics/a-natural-approach-to-menopause