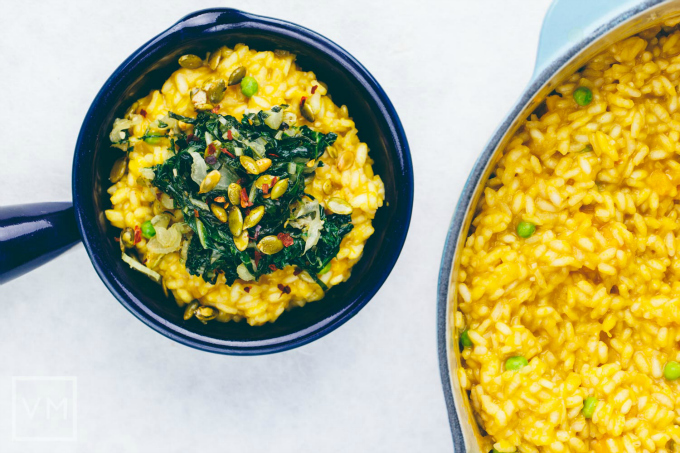 Kabocha Risotto with Sautéed Chard & Spiced Pepitas
About one year into writing my blog, I networked with a plant-based food blogger in my hometown of Boston called Vegan Miam.  Vegan Miam was one of my favorite plant-based food blogs so when I went home to Boston, I invited Rika, the girl behind Vegan Miam, to coffee. She turned out to be so inspiring and had such a beautiful energy about her. She was also gracious enough to share her experiences in the blogging world which was very helpful for a newbie. Fast forward to three years later and today I am very excited to have Rika as our guest chef and blogger. Her vegan kabocha risotto looks absolutely delicious. Please visit her food blog for more of her outstanding recipes and beautiful photography. Hope you enjoy this delicious plant-based recipe as much as I did. Thank you, Rika for sharing and for your kind words.
From Rika – Recipe developer, vegan food blogger, part-time photographer behind Vegan Miam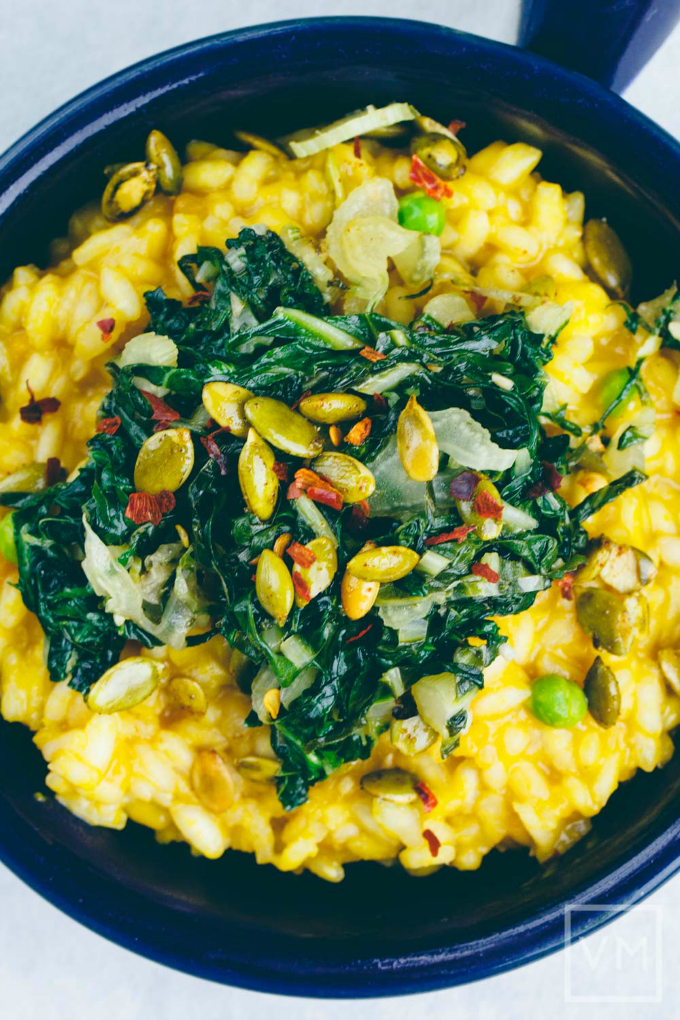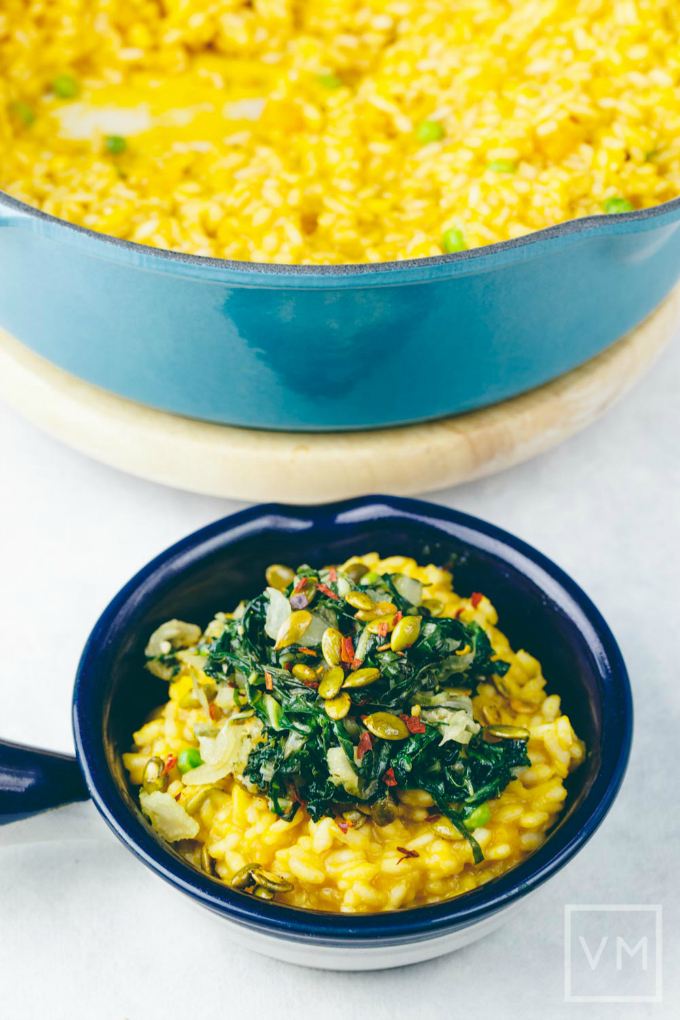 Homemade vegetable broth:
This is my favorite leek-based broth recipe. To make a homemade vegetable broth, heat oil in a Dutch oven or a large pot over medium high heat. Add 2 leeks (green and white), cook, stirring occasionally, until tender about 8 to 10 minutes. Add 1 carrot, 1 celery, 2 bay leaves, 2 fresh thyme sprigs, 1 cup cilantro or parsley (with stems), 1 cup mushroom stalks (optional), 5 cups water, dash of tamari and 1 1/2 teaspoons salt (optional). Bring to a boil and let simmer for an hour. Drain well in a colander or sieve and press with the back of a wooden spoon to release broth.