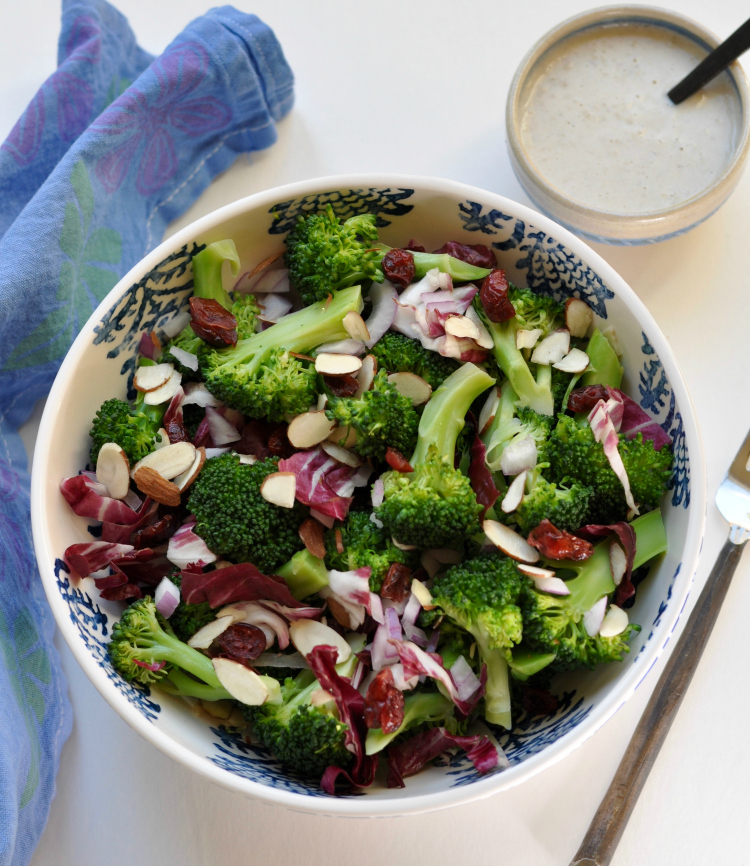 Milk substitutes have come a long way, so why are some people still drinking cow's milk?
If a new study is to be believed, some people are even confused about chocolate milk.
In a survey of more than 1000 adults, they discovered that 48% of the respondents weren't sure where chocolate milk comes from and that it could possibly come from brown cows.
It got me thinking about our views on cow's milk and all the confusion surrounding it. If people don't know where chocolate milk comes from, they certainly may not know how harmful cow's milk is.
The first thing I would like to say is… it's not our fault!
The United States Department of Agriculture and the milk industry has spent a lot of money over the years touting the importance of cow's milk, and marketing that message to all of us.
The message was that the calcium in cow's milk could help prevent stress fractures and broken bones. They also made it clear that if we didn't drink our cow's milk, our bones would become brittle.
The irony is that many scientific studies now show that cow's milk actually has an adverse effect on bone health.
If that wasn't enough, cow's milk could have antibiotic residues, hormones and FDA-approved medications in their system because of the way livestock are housed.
I know I have said this all before, but if you don't have to drink cow's milk, why take the risk?
There are so many milk substitutes that are equally as good and in fact, better tasting.
I use milk substitutes for cooking, baking, smoothies, and in coffee and tea.
Milk substitutes range in popularity with non-dairy almond milk leading the pack, but there are also other creamy rich, dairy free replacements available.
My favorite besides almond milk is cashew milk, and I love the new kid on the block – protein nut milk which is a combination of cashew and almonds.
I personally use all Silk  milk substitutes  because they are non-GMO verified. Silk non-dairy milk is also an excellent source calcium, protein and free of casein, gluten, egg, and MSG.
If you are concerned about all those recipes you own that call for milk, you need not worry.
There is no milk recipe that you could cook or bake that can't be replaced with non-dairy milk substitutes.
Just remember if you are looking for creaminess for a soup or something similar, always use a non-flavored unsweetened milk substitute.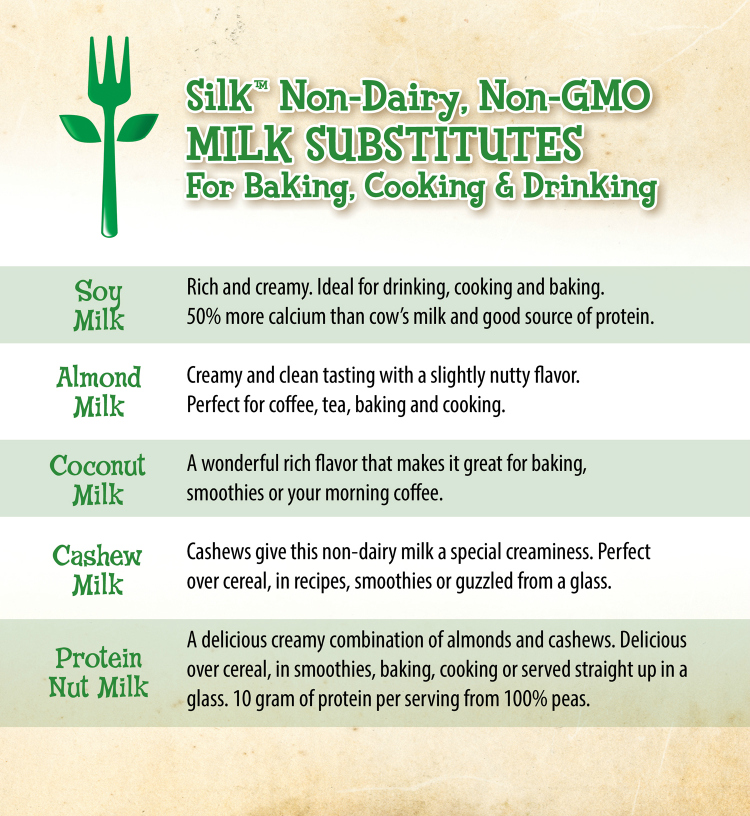 Milk Substitutes For A Long and Healthy Life
A flavored non-dairy milk is delicious in smoothies, coffee, teas and some baked goods.
Making the switch to non-dairy milk substitutes is easy and affordable, and I promise you won't miss the flavor.
Always remember, we are the only species that drinks another species milk, and it is not natural or healthy.
Now lets talk about using non-dairy milk for creamy salad dressings.
There is nothing like a crisp, refreshing summer salad this time of year, and I love pairing the season's offerings with healthy, oil-free dressings.
Broccoli is the star of this dish. This vibrant green vegetable packs a nutrient wallop and is available all year around.
I paired the broccoli with radicchio, slivered almonds, red onion and dried cranberries. I love thinking about color when eating, and this dish couldn't be more beautiful.
The pièce de résistance is what binds it all together is the creamy cashew dressing with unsweetened almond milk.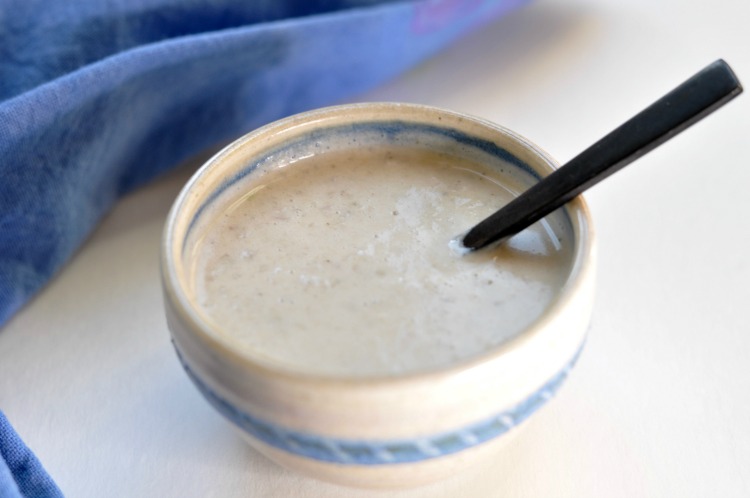 Hope you enjoy this plant-based recipe as much as I did. Thanks so much to Silk non-dairy milk for sponsoring this post. It's not easy finding brands whose values align with our health and wellness community and I appreciate their support.
Please register for Silk's email list to receive coupons and yummy recipes. Follow Silk on your favorite social media –  Instagram, Pinterest, Twitter, Youtube and Facebook for all the latest product information and bonuses.
Thanks for stopping by! Don't miss any of Ordinary Vegan's free recipes by signing up here. Listen to Ordinary Vegan's 5 star podcasts on nutrition here or on iTunes. Til next time.
This is a sponsored conversation written by me on behalf of Silk. The opinions and text are all mine.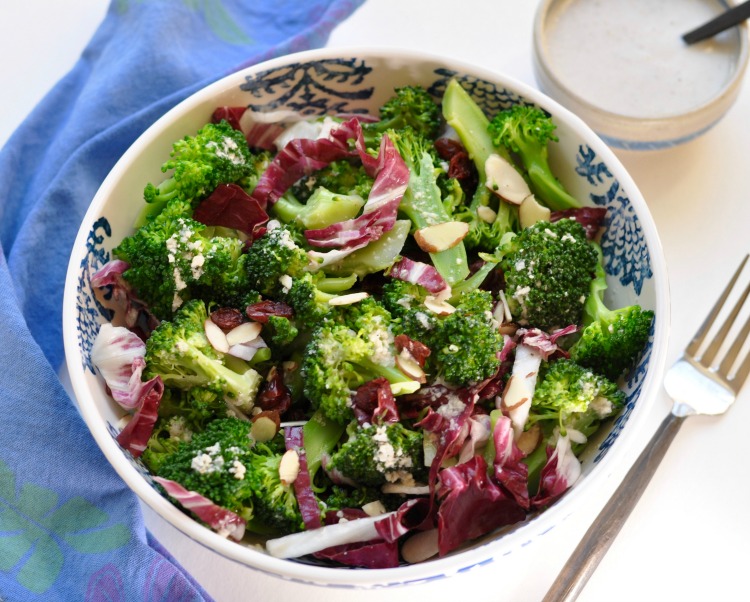 Broccoli Radicchio Salad with Almonds, Cranberries with Creamy Cashew Buttermilk Dressing
I like to blanch the broccoli for 2 minutes but you could also serve it raw.
Ingredients
Salad
1 head of broccoli
2 cups sliced radicchio
¼ cup thinly sliced almonds, toasted
¼ cup dried cranberries or tart cherries
¼ red onion, chopped
Creamy Cashew Buttermilk Dressing
½ cup Silk non-dairy unsweetened almond or soy milk
½ cup chopped cashews, soaked for at least 2 hours or overnight and rinsed
1 clove garlic, chopped
4 tablespoons fresh lemon juice
1 tablespoon dijon mustard
2 tablespoons nutritional yeast
½ teaspoon salt
Fresh Ground Black pepper
Instructions
Salad
Trim broccoli and cut into bite-sized florets. Discard tough lower third of broccoli stems. In a steamer set over boiling water steam broccoli, covered, and blanch for 2 minutes. Remove and plunge them into a bowl of ice water to halt the cooking process and then drain them well.
Toss the broccoli with the radicchio, sliced almonds, cranberries and red onion.
Salad Dressing
Place all the ingredients in a food processor or blender and blend until smooth adding more non-dairy milk or water if you want a thinner dressing.
Lightly dress the salad and serve dressing on side. Store left-overs in an airtight container in the refrigerator. Should last 4-5 days.