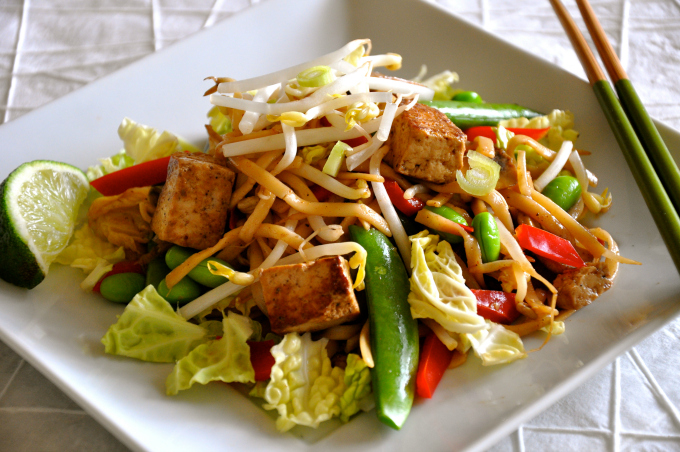 "The greatness of a nation and its moral progress can be judged by the way its animals are treated"
Mahatma Gandhi
Last week I met a very impressive young man.
He was ten-years-old and he told me "he loves animals."
Because of his love and compassion, he made a decision in his very young life to no longer eat animals and wanted my help finding new vegan recipes that he could take to school.
He was getting tired of hummus and carrot sticks.
I couldn't stop thinking about my encounter with him. He was so evolved for such a young age.
It really got me thinking about what that child will do with all that compassion when he gets older. Will he be the next Nelson Mandela, Albert Einstein, Abraham Lincoln, or Mahatma Gandhi?
They all changed the world with their compassion and with a powerful concern for the suffering of others,  I think anything is possible.
I feel honored that I got to meet him and if I ever get discouraged or tired from all the work ahead of me, I will think of him and keep spreading the plant-based word.  Thanks Dylan!
Now on to food. I was so hungry when I got home last night.  I stared into my refrigerator for what seemed like hours and couldn't figure out what to eat.
Finally, I opened the vegetable bin. I had some leftover red pepper, pea pods, cabbage and bok choy so I decided to make this easy breezy stir-fry vegan chow mein.
This healthy vegan recipe took about 15 minutes to make.
If you would like to re-create this vegan recipe gluten-free, use rice noodles instead of chow mein noodles and gluten-free tamari sauce in place of soy sauce.
As far as vegetables go, almost anything can be added that you have in your vegetable bin. Sometimes we just have to have some imagination when we are tired and hungry. Hope you enjoy this vegan chow mein with tofu and vegetables as much as I did. You don't have to miss any of Ordinary Vegan's free recipes by signing up here.

Vegan Chow Mein with Tofu & Vegetables
I used Chinese 5 spice powder in this stir-fry but it would taste just fine without it. The 5 spice powder adds a slightly sweet and pungent flavor and I love using it in stir-fry recipes.
Ingredients
Tofu Marinade
8 ounce package of extra-firm tofu, cubed
¼ cup Tamari or low-sodium soy sauce
1 teaspoon peeled and chopped fresh root ginger (or ½ teaspoon powdered)
1 garlic cloves, chopped
Sauce for Stir-Fry
¼ cup Tamari or low-sodium soy sauce
2 tablespoons rice wine vinegar
1 tablespoon maple syrup
1 teaspoon of Chinese 5 spice powder (optional)
1 teaspoon sesame seeds (optional)
Stir-Fry
8 ounces Asian rice noodles or chow mein noodles
1 teaspoon sesame oil
2 garlic cloves, chopped
1 tablespoon of fresh root ginger, peeled and chopped
2 scallions, chopped
1 red fresno chili, chopped (optional - you can always add in the end if you are worried about the heat)
¼ cup of vegetable broth or more if sticking
1 small head of shredded savoy cabbage or green cabbage
1½ cups of pea pods (or more)
1 red bell pepper, sliced
2 cups chopped Bok hoy (or broccoli)
1 cup frozen shelled edamame
handful of bean sprouts
Instructions
Measure one cup of shelled frozen edamame. Leave at room temperature for 10 minutes to thaw.
Put tofu in a medium bowl or container. Whisk ¼ cup of the Tamari sauce, ginger and garlic cloves. Pour tamari mixture over tofu and refrigerate for 10 minutes or up until an hour.
Cook the noodles according to directions or until al dente. Don't overcook. Drain them under cold water. Drizzle with some sesame oil, and toss to prevent them from sticking.
Heat the ¼ cup vegetable broth in a large frying pan or wok until hot. Add the garlic, ginger, scallions and Fresno chili (if using) and stir-fry for 2 minutes. Remove the tofu from the marinade and put into the saute pan with the red pepper and stir fry for another 2 minutes. Adding more vegetable broth if needed
Add the stir-fry sauce, bok choy, cabbage, pea pods and edamame. Stir-fry for another 2 minutes or until the vegetables are softened but still crisp. Add the noodles and stir-fry another minute. Mix in the bean sprouts and serve immediately. Garnish with some chopped scallions.