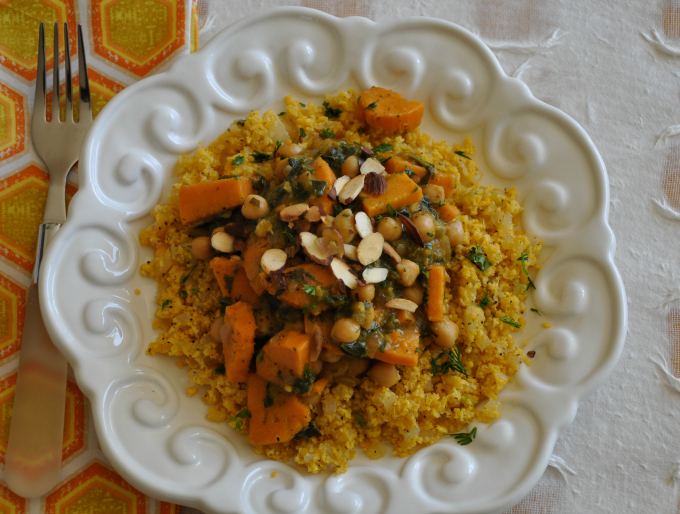 "The present moment is filled with joy and happiness. If you are attentive, you will see it."
Thich Nhat Hanh
I have friends who don't cook at all. They truly don't understand why I would love to cook.  I tell them that cooking grounds me, and I feel an extraordinary love for the food I cook, and the people I cook for.
The truth is when I cook, that is all I am doing and thinking.  I love paying attention to the smells, tastes and sounds of cooking. It puts me in a heavenly zone.
There are a lot of ordinary things I do in my life that I do with great love.
Playing with my three-year old Godchild, taking a walk in my neighborhood, making new music playlists, sitting outside and watching people, picking up the phone and calling a friend, sitting on my deck watching the birds interact are just a few that come to mind.
I used to be restless, and I was always thinking about what I needed to do next.
Everything changed when I started practicing mindfulness. Mindfulness means maintaining a moment-by-moment awareness of thoughts, feelings and the surrounding environment. Mindfulness also involves acceptance.
By focusing on the here and now, we are less likely to get caught up in the worries of the future or the regrets of the past. It has single-handedly been one of the most important changes I have made in my life.
There are many ways to practice mindfulness.
You can just sit quietly and focus on your breathing or a "mantra" that you repeat silently for a few minutes a day. When you take a walk or anywhere you go, notice sights, sounds and smells. Also allow your own emotions to be present without judgment.
When we are mindful and in the moment, we show up for our lives and aren't distracted. Mindfulness really helps with depression, substance abuse, anxiety disorders and a slew of other problems.
There are many books out there to get your started. My favorite is Thich Nhat Hanh's "The Art Of Mindful Living."
Now on to food. OK, here I go again. I can't get enough of that cauliflower rice.
I spied an orange cauliflower bunch at the Farmer's Market and decided to make it the base for my sweet potato curry with  swiss chard and chickpeas.
I am definitely loving the sweet, flavorful, spicy, well-balanced blend of Indian food lately, and plan to experiment more.
Because I must say, it was absolutely delicious.
Hope you enjoy this sweet potato curry as much as I did. Wishing you a mindful, compassionate and peaceful week.
Don't miss any of Ordinary Vegan's FREE recipes by signing up here.
Sweet Potato Curry with Chickpeas & Orange Cauliflower Rice & Doing Ordinary Things with Great Love
Vegan Korma with Sweet Potatoes, Swiss Chard & Chickpeas
Recipe type:
Indian Inspired
Ingredients
Korma
2 large sweet potatoes, peeled and cubed
1 tablespoon extra-virgin olive oil
2 cloves garlic, chopped
1 red onion, chopped
1 2 inch-sized piece of ginger, grated
1 red or green fresno chili, chopped (or jalapeno or red chili)
10 dried curry leaves, crumbled
1 teaspoon Thai red curry paste (or any curry paste)
1 teaspoon ground coriander
½ teaspoon salt
½ teaspoon of ground black pepper
1 small bunch of swiss chard, chopped into ribbons
2 13-ounce cartons of cooked chickpeas, rinsed (about 2 cups)
2 cups vegetable broth
1 tablespoon of chopped parsley (plus a teaspoon for garnish)
1 tablespoon of chopped dill (plus a teaspoon for garnish)
1½ tablespoons light brown sugar
Juice of 1 lemon
4-6 tablespoons of non-dairy plain (unflavored) yogurt - I like almond yogurt
1 tablespoon flaked or slivered almonds
Cauliflower rice
1-2 teaspoons coconut oil
1 small head of cauliflower, grated or put into a food processor to make a rice like texture (approximately 3 cups)*
1 onion, finely chopped
1-2 garlic cloves, chopped
¼ teaspoon salt (or more to taste)
¼ teaspoon pepper (or more to taste)
Instructions
Toast the almonds in a large non-stick saucepan. Remove and set aside.
In the same saucepan, heat the oil over medium-high heat. Add the onions, chili pepper and grated ginger. Cook for about 3 minutes or until onion is soft.
Add the crumbled curry leaves, coriander, salt and pepper.
Add the sweet potato and and fry for another 3 minutes. Add a little veggie broth if sticking.
Add the swiss chard and cook for another minute or two.
Add two cups of vegetable broth, brown sugar, curry paste and chickpeas. Bring to boil and lower to a simmer.
Cook for around 30 minutes, or until thickened.
You can take about a cup of vegetables and broth and puree in blender and return to pan. Definitely optional but it adds a richness.
Add the fresh parsley, dill and lemon juice. Cook another minute or two.
Remove from heat. Stir in the yogurt. Serve topped with toasted almonds and a sprinkling of the parsley and dill.
Cauliflower rice
Heat coconut oil over medium-high heat in a large saute pan. Add the onions and saute for 3-4 minutes until translucent.
Add the garlic and cook for another minute.
Add the grated cauliflower and saute for another 6-10 minutes until soft.
Season with salt and pepper.
Serve under vegetable korma.
*put extra rice cauliflower in a baggie in the fridge and save for more fried rice later on in the week or add to a soup for richness.