Easy Soup – Hot and Sour Soup with Cabbage, Mushrooms & Noodles
This is such an easy soup to prepare, but you would never know it from the complex flavors. Not only that, it can be created in 20 minutes. What more could you ask for?
I also love the health benefits.
Mushrooms are low in calories, fat-free, cholesterol-free, gluten-free, and very low in sodium, yet they provide important nutrients, including selenium, potassium, riboflavin, niacin, vitamin D and more. Scientists from the City of Hope found a potential link between mushrooms and a decreased likelihood of tumor growth.
Cabbage is also considered one of the world's healthiest foods. Eating a half-cup of cooked cabbage provides 47% of your vitamin C needs so this is a good soup when you are home with a cold. Cabbage can also provide you with some cholesterol-lowering benefits.
So not only is this easy soup delicious but also packed with nutrition.
Hope you enjoy this easy soup as much as I did Don't miss any of Ordinary Vegan's free recipes by signing up here. Also, please listen to Ordinary Vegan's podcasts on iTunes. It is my new labor or love and you can check them out here.
Ordinary Vegan now has a line of CBD Products made from all natural hemp. CBD oil is taking the wellness world by storm because of it's powerful anti-inflammatory and anti-anxiety properties. You can learn more about CBD Oil here. If you have any questions, don't hesitate to reach out to me at questions@23.235.200.4.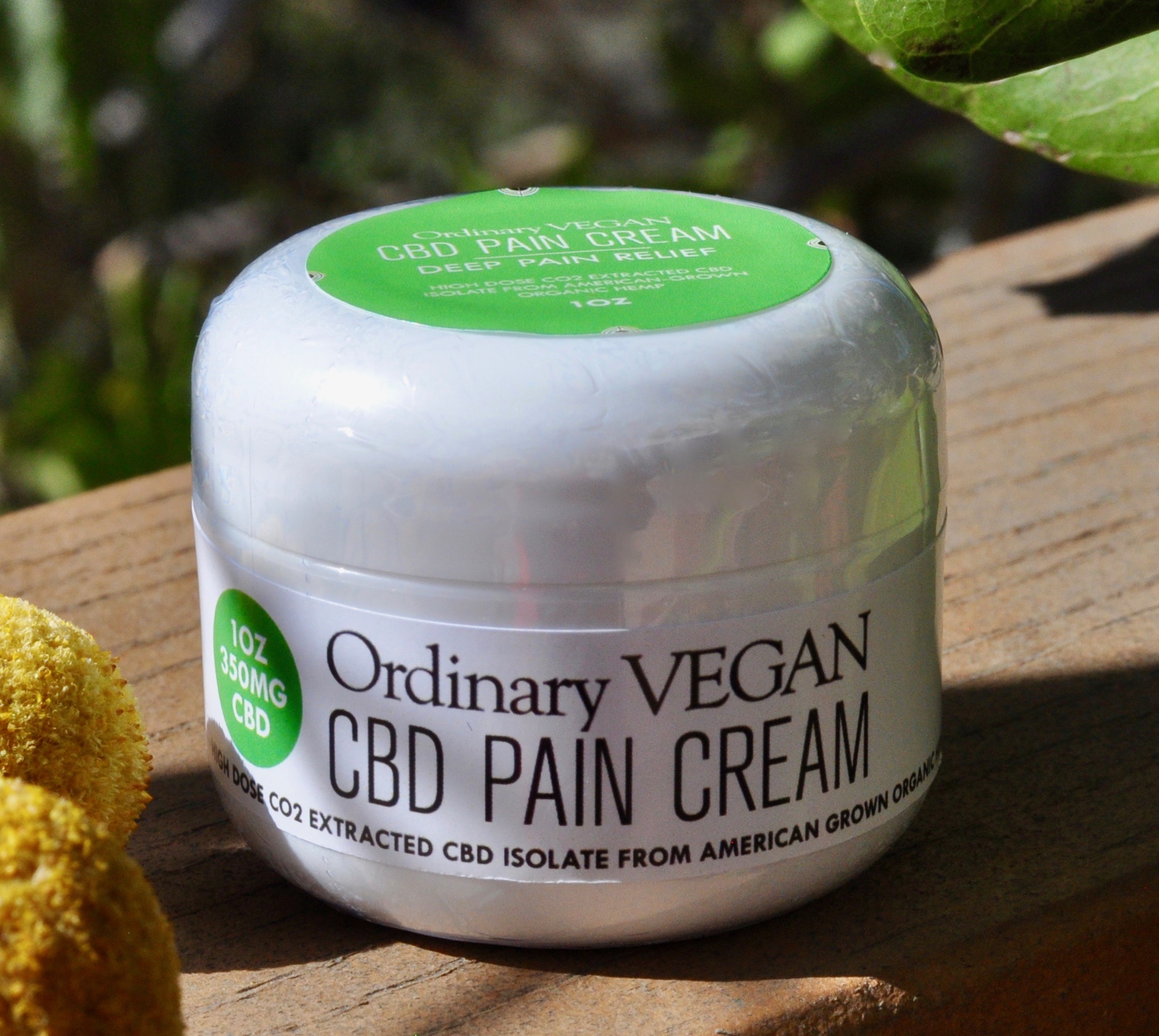 Hot & Sour Cabbage Mushroom Soup
This delicious soup can be created in under 20 minutes for a warm and satisfying meal.
Ingredients
1 small head of cabbage, chopped into bite-size pieces
2½-3 cups chopped mushrooms, portobello, crimini or mixed variety
1 8-ounce package of tofu noodles (or your favorite noodles)
6-7½ cups vegetable broth (divided)
1-inch fresh ginger, peeled and finely chopped or grated
1 tablespoon chili paste (I like Sambal Olelek)
¼ cup Tamari or low-sodium soy sauce
¼ cup rice vinegar1/2 teaspoon ground black pepper
1 teaspoon maple syrup
3 tablespoons organic tapioca or corn starch
¼ cup water
Chopped green onions and parsley for garnish
(Optional Serve over some cubed extra-firm House Foods Organic Tofu)
Instructions
Combine the soy sauce, chili paste, maple syrup, pepper, and rice vinegar in a small measuring cup and set aside.
Combine the corn starch and ¼ cup water until smooth and set aside.
Heat ½ cup of vegetable broth in a large pot over medium-high heat. Add the ginger and chopped mushrooms. Cook and stir for approximately 3-4 minutes until ginger is soft and the mushrooms have released their juices.
Add the soy sauce mixture. Cook for another minute. Add 6 cups of vegetable broth. Bring to boil. Reduce heat and add cabbage. Cook until the cabbage is slightly softened about 3 minutes. Add the cornstarch mixture and continue to simmer until the soup thickens. Add the noodles and cook for one more minute. Season with salt and ground black pepper if needed.
Ladle into large bowls. Garnish with green onions and parsley.