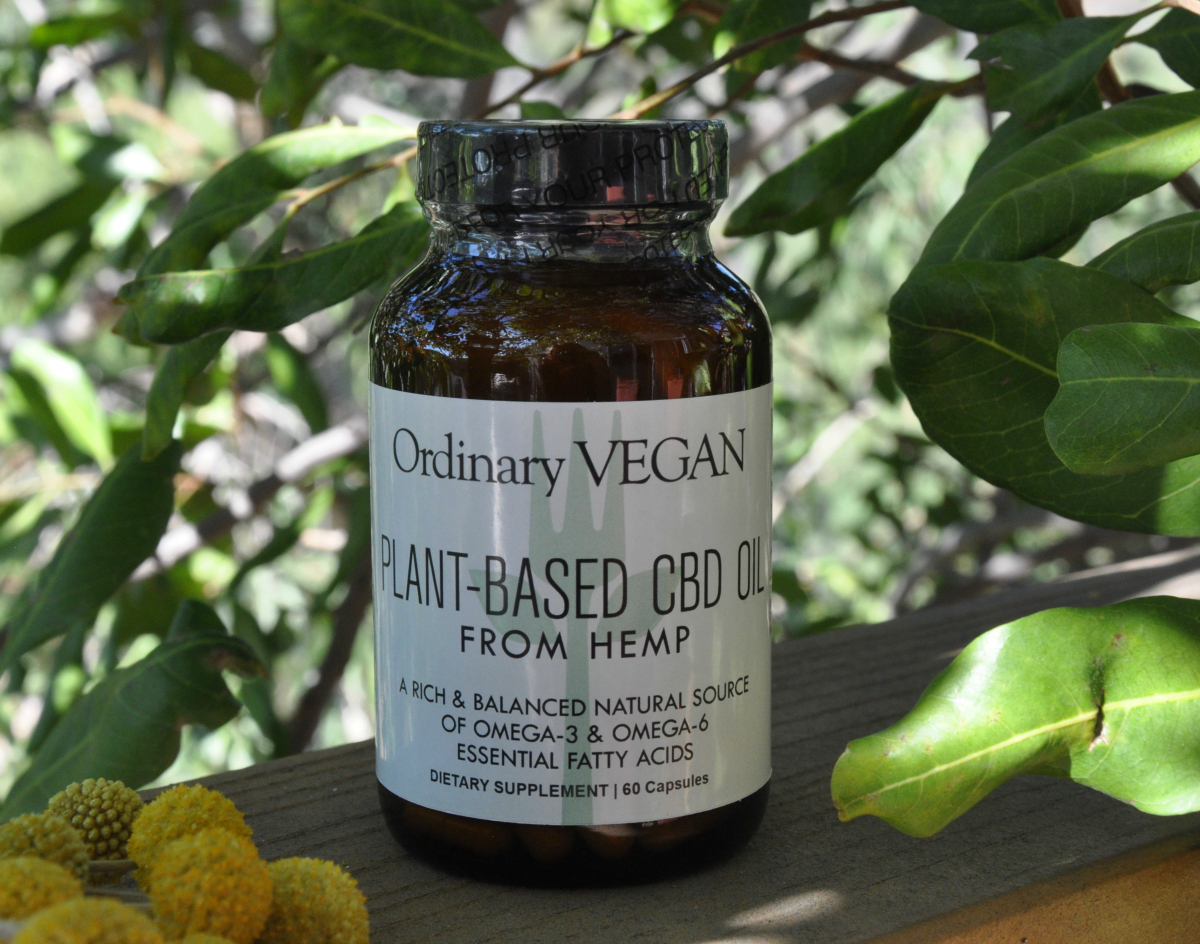 Hello and welcome!
Today I wanted to share my story and answer some commonly asked questions about my "Plant-based CBD Oil From Hemp." for anxiety and inflammation.
My number one goal with this product is to help you live an anxiety-free and pain-free life.
Back in early 2017, I began to hear many conversations from people I trusted about the benefits of CBD hemp oil. I also heard success stories from many of you. Some were using it for arthritis; others were using it for mental health issues like anxiety and depression. Many people were using for their animals aging problems.
I must say I was skeptical at first, and it was difficult to find studies that supported their claims.
But since mental health problems is a subject near and dear to me, I decided to dig deeper and do more research.
The more I found out, the more convinced I became that cannabidiol also known as CBD Oil was helping people with a variety of problems including arthritis, inflammation, anxiety and even addiction.
By the end of 2017, there was growing scientific evidence to back up the claims.
For example, one study showed that non-THC CBD directly activates the 5-HT1A serotonin receptor, thereby contributing to an anti-anxiety effect.
During my research, I also found out that not all CBD hemp oil is created equal and some CBD oil was coming from places like China. That is when I decided that I was going to make a safe non-THC plant-based CBD oil from hemp available to my health and wellness community.
I found a manufacturer who is a leader in product safety and quality. They test and analyze the products from seed to shelf, meaning they do everything with no go-betweens which is not often the case with other CBD oil manufacturers. They also test their product in a third-party accredited laboratory.
My CBD oil is also free of contaminants with no genetically modified ingredients (non-GMO) and grown without pesticides, herbicides or chemical fertilizer.
Here are some frequently asked questions:
What is Plant-Based CBD Hemp Oil?
Cannabidiol also known as CBD is a non-psychoactive (meaning it doesn't get you high) chemical compound produced by the hemp plant.
Is It Safe? 
Yes. According to the World Health Organization report published last month, naturally occurring CBD is safe and well tolerated in humans and animals and not associated with any negative public health effects. Click here to read the Forbes article. Please read grapefruit warning below.
Grapefruit Warning
CBD can have an interaction with certain drugs in a manner that is similar to grapefruit. Research has shown that certain compounds in grapefruit can interact with many common pharmaceutical drugs by inhibiting cytochrome P450 enzymes, a family of liver enzymes that metabolizes these drugs. However, CBD can also inhibit these enzymes when consumed at high enough dosages.
We always recommend checking with your physician before starting a new dietary supplement program. Any instructions you may have received from a medical professional regarding grapefruit should be treated with the same level of care when it comes to CBD products.
How Is Hemp Different From Marijuana?
Many people use the terms "industrial hemp" or "commercial hemp" so it is clear that they are not referring to the marijuana variety of cannabis. In very basic terms, marijuana is cultivated explicitly for drug production, whereas hemp is grown for fiber, seed, and oil.
Marijuana is grown to have elevated levels of THC, the primary psychoactive compound in cannabis, and the CBD levels are usually low. Hemp, on the other hand, is just the opposite. It has an abundance of CBD and is not psychoactive.
How Does Plant-based CBD Hemp Oil Work?
Studies show that receptors in our bodies play a major role in motor control, anxiety response, inflammation and even addiction. CBD interacts with these receptors by doing a lot of things like delaying, inhibiting and enhancing receptors.
For example, CBD directly activates the G-coupled protein receptor called the hydroxytryptamine serotonin receptor creating an anti-anxiety effect.
How Much Should I Take?
When beginning CBD Oil from Hemp, it's best to start with a smaller dose. Everyone reacts differently to various food supplements. As with any new product, it is important to become familiar with how your body responds to CBD before increasing the dose. The right dose of CBD varies from person to person.
Most people with  chronic pain, arthritis, anxiety disorder and migraines begin with one 15mg capsule a day for 6-10 days and see how they are feeling. If they are feeling good, they cut back to one every other day – if they are still feeling good – they cut back to one 3-4 times a week until they find the right dosage for their problem.
The CBD oil drops can also work well especially for anxiety. Many people start with a half dropper of the oil (5mg) per day and increase the dosage if needed. A full dropper is 10mg of CBD oil. The drops can also be handy for high stress situations. Some people also use the drops topically for muscle pain.
Please remember, it is important to administer consistent, measurable doses of CBD to understand what dosage is going to work for your unique body.
The great thing about the capsules are that you know exactly how much you are getting. Each vegan capsule contains 15mg of natural CBD hemp oil that can be taken at any time, and for most people even on an empty stomach.
Hope this information helps and I especially hope this Plant-Based CBD Oil helps you. If you have any additional questions, don't hesitate to reach out to me at questions@23.235.200.4.
To learn more about plant-based CBD hemp oil, listen to my podcast "Everything You Need To Know About CBD Oil" here or in iTunes.
You can purchase my Plant-Based CBD Hemp Oil tablets here.

You can purchase my Plant-Based CBD Oil drops from hemp here.

This product is not for use by or sale to persons under the age of 18. This product should be used only as directed on the label. It should not be used if you are pregnant or nursing. Consult with a physician before use if you have a serious medical condition or use prescription medications. A Doctor's advice should be sought before using this and any supplemental dietary product. All trademarks and copyrights are property of their respective owners and are not affiliated with nor do they endorse this product. These statements have not been evaluated by the FDA. This product is not intended to diagnose, treat, cure or prevent any disease. Individual weight loss results will vary. By using this site, you agree to follow the Privacy Policy and all Terms & Conditions printed on this site. Void Where Prohibited by Law.