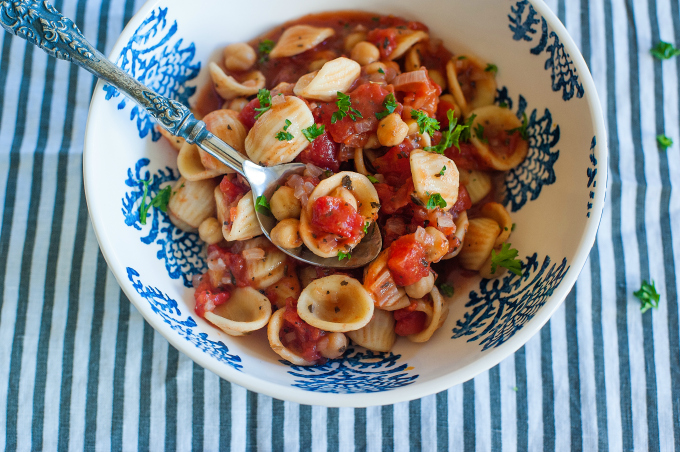 Before we discuss this incredibly delicious garbanzo bean soup,  I want to talk about the connection between veganism and the beautiful phrase – personal liberation.
Personal liberation is a term from the ancient sage Shantideva.  Shantideva was an 8th-century Indian Buddhist scholar who authored a poem called "The Way of the Bodhisattva".  According to this spiritual and inspiring poem, it is our state of mind that determines whether we live in misery or bliss, and achieve personal liberation.
He says we have an innate ability to free ourselves, and the shift occurs once we understand karma. When we have a complete understanding of karma, we accept the actions of our body, speech and mind and understand the consequences. We will then be motivated to act, speak and think in ways that benefit us and others, rather than harm us.
Becoming vegan is a giant step to creating good karma and personal liberation. When you are no longer involved with unnecessary cruelty to animals, your karma changes. All that good energy you put out will come back to you two-fold. When I tell people that becoming vegan will change their life, this is exactly what I mean.  Always remember, there is no escape from one's karma. Now on to food.
I keep telling our vegans in training to keep it simple,  and I am listening too! This week I made a garbanzo bean soup with tomatoes and pasta that took me 20 minutes, start to finish.  Hope you enjoy this easy, healthy, plant-based garbanzo bean and tomato soup as much as I did.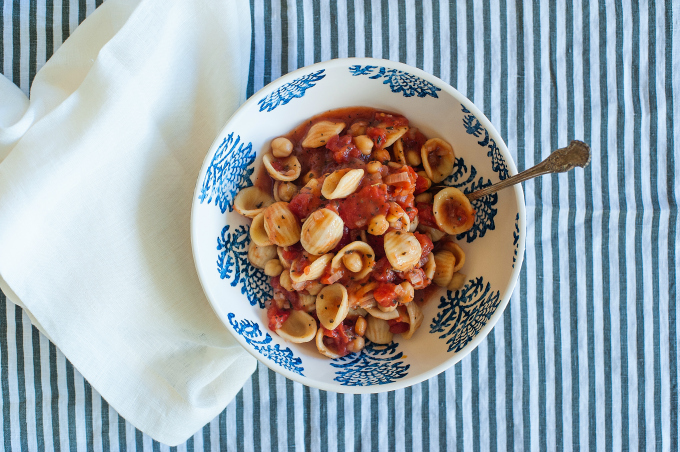 Garbanzo Bean Soup with Tomatoes & Pasta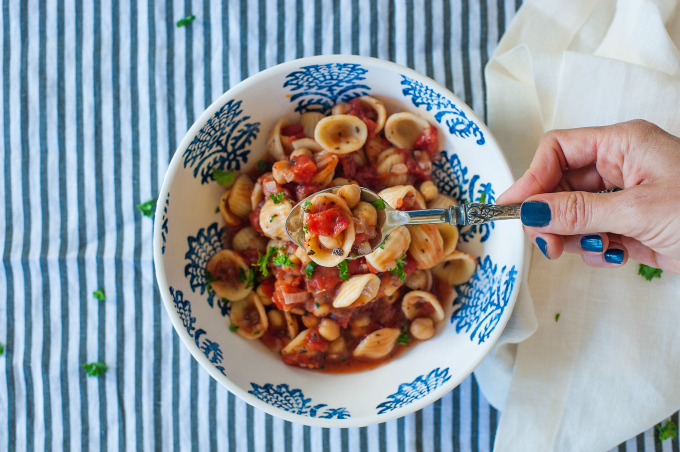 Garbanzo Bean & Tomato Soup
Ingredients
2 15-ounce cans organic, low-salt garbanzo beans (drained and rinsed)
3-5 cups vegetable stock
1 cup orzo or any small pasta
2 teaspoons extra-virgin olive oil
1 28-ounce can low-salt diced tomatoes (or crushed)
4 garlic cloves, minced
3 shallots, minced (or one leek)
2 teaspoons chopped fresh rosemary
1 teaspoon chopped fresh thyme
1 teaspoon dried basil
1 teaspoon salt
freshly ground pepper
¼ tsp red pepper flakes
Instructions
In a large soup pot or stockpot, heat the olive oil. Add the shallots and garlic and saute for about 2-3 minutes until soft. Add the seasoning, garbanzo beans, tomatoes, pasta and vegetable stock (use 3-5 cups of vegetable stock depending on how much liquid you like in your soup). Cook until orzo is al-dente, approximately 10 minutes. Taste and adjust the seasoning. Ladle the soup in to bowls and serve with crunchy bread and something green.
For a thicker soup, transfer about 2 cups of the soup to a blender or food processor and blend until smooth. Return the puree to the pot.