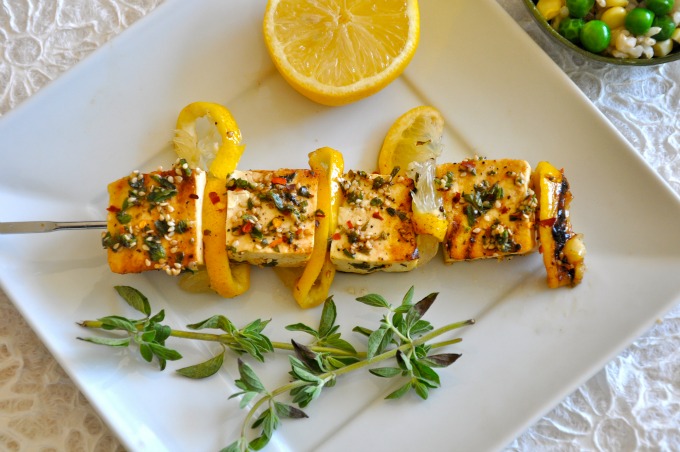 Did you know you can transform whatever you are eating by sprinkling some seeds on it?
I never used to eat seeds before I was vegan and I can't believe I have been missing out on these little, yummy concentrated sources of vitamins, minerals, protein, and healthy fats.
Seeds also add crunch, flavor and texture to any dish. For better health, try to work a spoonful of seeds into your diet daily. Here are a few of my favorites.
Hemp Seeds
Hemp seeds are similar in taste to sunflower seeds and pine nuts. They are an excellent source of essential fatty acids and contain all nine essential amino acids, which makes them a complete protein like egg whites and soy. I like to grind them with basil for a delicious pesto.
Sunflower Seeds
Sunflower seeds are extremely rich in folate which is a very important nutrient for women. Folate is essential for healthy fetal development. Sunflower seeds also promote better digestion and increase fiber intake which helps with weight loss. You can throw them on top of any salad or keep a bag handy for snacks.
Sesame Seeds
Studies show that these seeds can lower blood pressure, as well as protect the liver from damage. Sesame seeds also may help prevent Arthritis, asthma, migraine headaches, menopause, osteoporosis and PMS. They are nutty and delicate and delicious in any Asian inspired dish or my spiced grilled tofu kebab recipe below.
Grilled Tofu Keb0bs & Seeds of Life
Spiced Grilled Tofu Kebobs with Sesame Seeds
Ingredients
2 Tbsp. chopped fresh oregano or basil
2 tsp. sesame seeds
1 tsp. ground cumin
1 tsp. kosher salt
fresh ground pepper
¼ tsp. red pepper flakes
8 ounces super firm organic tofu, cut into squares
2 lemons, thinly sliced into rounds
1 Tbsp. olive oil
2 tablespoons fresh lemon juice
Lemon wedges for serving
Instructions
Prepare grill for medium heat.
Mix oregano, sesame seeds, cumin salt, pepper and red pepper flakes in a small bowl to combine.
Combine juice of 1 lemon and 1 tablespoon of olive oil in a small bowl.
Thread tofu squares and lemons slices onto three skewers. Alternating tofu and lemon. Brush with lemon juice and oil mixture. Sprinkle with spice mixture.
Grill on both sides until golden with grill marks.
Squeeze fresh lemon juice over cooked kebabs to taste. Season with more salt and pepper if needed.
I like to serve this with lemon wedges, brown rice and seasonal veggies.