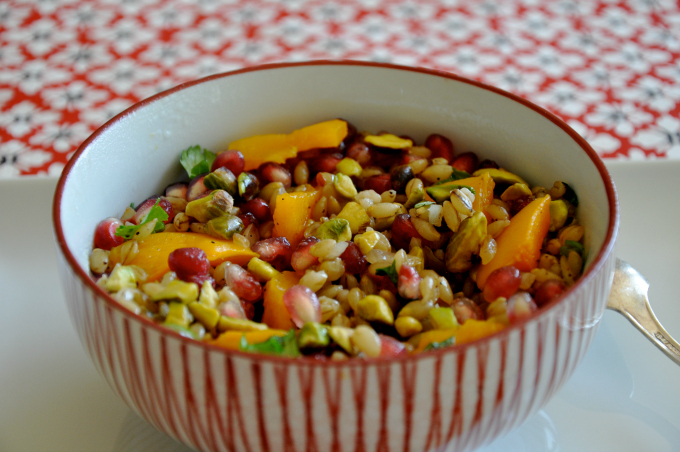 A couple of months ago my girlfriends and I had the privilege of working with someone who radiated positivity.
His energy was so high that everyone who came in contact with him felt peaceful and buoyant.  As a matter of fact, my one friend seemed happier than I have ever seen her in the 20 plus years I have known her.
It really got me thinking about energy and how one person can raise the energy field for so many.
I have always believed you can practice raising your own energy and in turn remove any self imposed roadblocks that are holding you back.
In other words, when you stay connected to positive energy you can produce whatever you want in life. When you look at things negatively, you attract a lower energy field. Here are few things that I practice to keep my energy level high.
How To Produce Positive Energy
1. Stay connected to your thoughts. When you start thinking negatively, think of ways to turn it around. I like to put a daily affirmation on my iPhone and every day at a particular time, my alarm goes off, and I read my affirmation.
2. Make meditation a regular spiritual practice. Our inner silence is our greatest teacher.
3. Stay away from toxic foods like flour, dairy, sugar, meat and anything processed. Also avoid low energy substances like alcohol and drugs.
4. Become aware of the energy levels in your own home. The colors, furniture, pictures and photographs. Throw out anything that doesn't give you a warm, peaceful feeling.
5. Reduce exposure to low energy television shows and magazines.
6. Practice acts of kindness towards yourself and others. There is no better feeling than doing something kind for someone who drives you nuts. It is very empowering.
7. Stay close to nature. Examine it and enjoy it. Even if it is just 10 minutes outside taking in the sights and sounds. It can be very grounding.
8. Most importantly, reduce your exposure to negative, low energy people. I know that is difficult sometimes especially if those people are friends or family. Limit your time with them and stay close to people  with positive energy and who empower you.
Hope this helps you attract more positive energy in your life!
On to food.
It is pomegranate season and as many of you know that pomegranate is my favorite autumn fruit.  I am always trying to find new ways to use it.
Today I made the most luscious warm bowl of barley with fall squash, pomegranates and pistachios. It is definitely on the Ordinary Vegan favorite list.
Lets start with the barley. Barley is considered a superfood. Not only is it a low-glycemic grain, it is also high in both soluble and insoluble fiber.
Soluble fiber helps the body metabolize fats and lowers cholesterol. Insoluble fiber promotes a healthy digestive tract.
The pomegranates have compounds that help reduce blood pressure and keeps all your blood vessels moving freely.
Last but not least, pistachios have many health benefits including potassium, vitamin k and B6. All in all,  this is one powerful, delicious meal.
Hope you enjoy this delicious plant-based recipe as much as I did. Here's to positive energy creating positive change!
Don't miss any of Ordinary Vegan's recipes by signing up here..
Ordinary Vegan now has a podcast on plant-based nutrition and vegan recipes. You can listen here on this website or in iTunes.
Join our health and wellness community on Facebook. There are over 315,000 strong, vibrant community members waiting to embrace you.
Thanks for stopping by and hope you have a peaceful and compassionate day.

Ordinary Vegan Barley Bowl with Pomegranate, Roasted Squash and Pistachios
So yummy!
Ingredients
4 tablespoons vegetable broth for sautéing, separated
2 teaspoons of extra-virgin olive oil
1 cup barley
1½ lb butternut squash, peeled, seeded, and cut into 1-inch chuncks (about 4 cups)
Maple syrup for drizzling on squash
1 small sweet onion, peeled and finely diced (about 1 cup)
½ tsp. red pepper flakes
2 tablespoons finely chopped parsley (or more to taste)
½ cup pomegranate seeds
½ cup pistachios
Salt & Fresh Ground Black Pepper to taste
Instructions
Heat 1 tablespoon of vegetable broth in medium saucepan over medium heat. Add barley, and cook 2 to 3 minutes.
Pour in 2¼ cups water, and bring to a simmer. Cover, reduce heat to low and cook 45 to 55 minutes, or until liquid is absorbed and grains are cooked.
Season with salt and pepper
Preheat oven to 425 degrees F. Line baking sheet with parchment paper. Toss squash with 2 teaspoons of oil and season with salt and pepper. Drizzle with maple syrup.
Roast 35 to 40 minutes, or until tender, stirring occasionally
Heat remaining 3 tablespoons of vegetable broth in large nonstick skillet over medium heat. Add onion, and cook until translucent approximately 5 minutes. Add more vegetable broth if sticking.
Add red pepper flakes and cook for another minute.
Add barley and cook until warmed through.
Stir in roasted squash and parsley and cook 2 minutes more.
Remove from heat; stir in pomegranate seeds and pistachios.
Serve warm or room temperature.