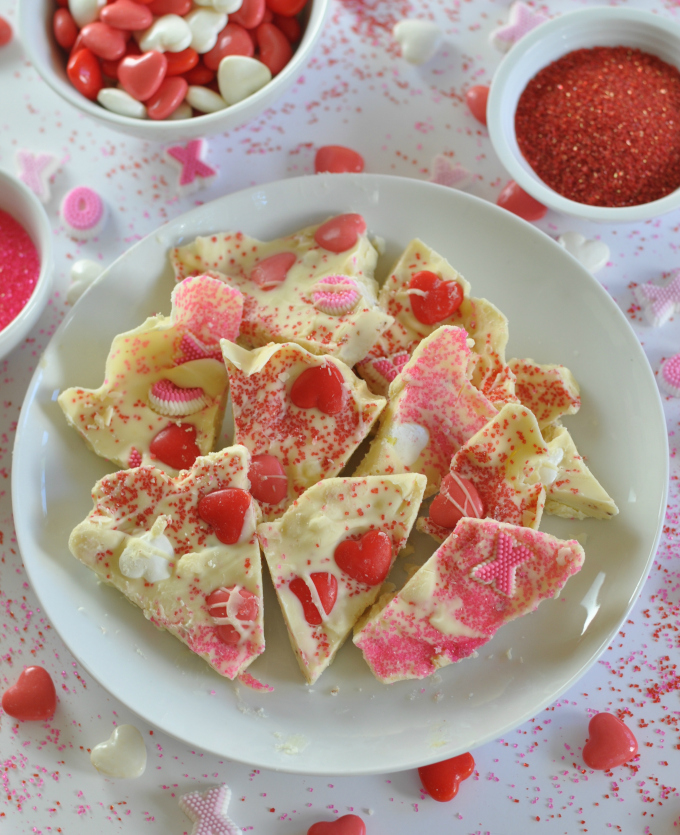 In 2014 I wrote a blog post about sugar and bone char. It is one of my most popular posts. People are often surprised, even shocked, to find out that bone char free sugar is not the norm!
Tomorrow is Valentine's Day and according to the National Retail Federations Valentine's Day Consumer Spending Survey, an extraordinary $1.7 billion will be spent on candy alone.
Refined sugar – the kind that's added to candy is either made from sugarcane or sugar beets. The labels of most brands of sugars and candy on supermarket shelves neglect to say whether what's inside is cane sugar or beet sugar.
So why should that matter to you?
The primary distinction between cane sugar and beet sugar is the processing method.
Unlike beet sugar, cane sugar is often whitened with bone char. Bone char is a porous, black, granular material produced by charring animal bones.
Even if you're not vegan, you have reason to be troubled about refined sugars and bone char.
The bones used to make bone char are predominately imported from countries like Afghanistan, Argentina, India, and Pakistan. The bones are sold to traders in Egypt and Brazil who then sell them to the U.S. sugar industry.
The bones are required to come from animals that die of natural causes, but because of this chain of importing, there is no guarantee that these animals were not diseased.
Avoiding cane sugar that has been processed with bone char is no easy feat. Most companies don't label their sugar vegan, and until recently, no sugar company ever labeled their sugar no bone char.
That is why I was euphoric to discover Zulka;  the only company that I know of who label the front of their cane sugar with the words – bone char free.
Today I teamed up with Zulka to spread the word about vegan sugar, and to provide you with a tasty vegan  dessert.
If you have any additional questions about bone char, Zulka has a frequently asked list here and a video on You Tube. You can find Zulka at many mainstream grocery stores or buy it here. You can also follow them on Facebook for recipe ideas.
Now on to indulging my sweet tooth! In celebration of Valentine's Day 2017, I made vegan white chocolate bark.
This is a great recipe for people who find it challenging to make desserts. There aren't many ingredients and you can decorate it for any theme or holiday. This also tastes delicious topped with nuts, dried fruit and coconut flakes.
Hope you enjoy this easy vegan dessert recipe as much as I did. Please sign up here to receive Ordinary Vegan's free recipes and nutritional information.  Ordinary Vegan now has a podcast focused on plant-based nutrition. You can listen here on this website or on iTunes.
Sending you lots of peace, love and compassion for Valentine's Day!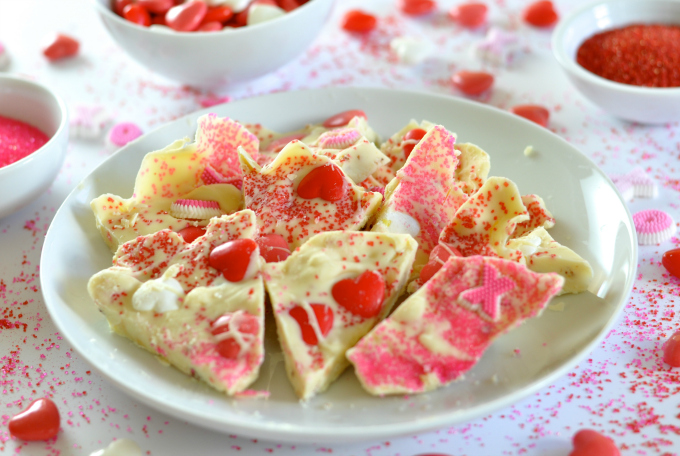 Vegan White Chocolate Bark with Bone Char Free Sugar & Raw Cocoa Butter
Celebrate Valentine's Day with Bone Char Free Sugar
Ingredients
¾ cup organic raw cocoa butter, grated or finely chopped
6 tablespoons coconut oil
¼ cup Zulka vegan sugar (confectionary works best)
1 teaspoon vanilla
Vegan candy and sprinkles for garnish (optional) I also like nuts and dried fruits
Instructions
Line an 8 x 8 baking dish with overlapping parchment paper.
In a double boiler, gently melt the cacao butter over medium-low heat. Making sure to stir frequently. Mix in the coconut oil until both oils are uniform in texture.
Add in the sugar and vanilla and use a whisk to help the sugar dissolve.
Working quickly, spread the cacao butter into the prepared baking dish in an even layer.
Save a few tablespoons to drizzle.
Top with vegan candy and sprinkles to make them more festive.
Drizzle the remaining white chocolate on top.
Place in refrigerator to harden or in the freezer for approximately 15-20 minutes.
Use your hands to break into pieces.
This is a sponsored conversation written by me on behalf of
Zulka
. The opinions and text are all mine.