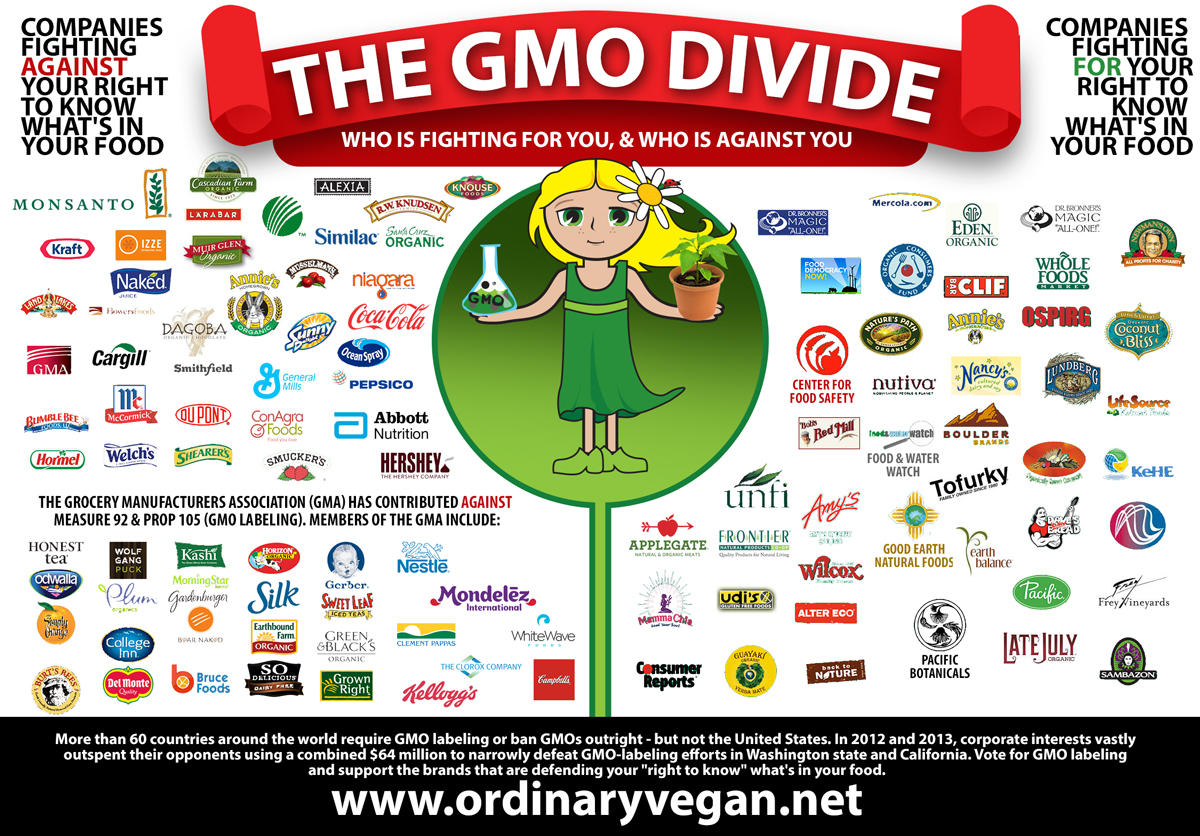 GMO Labeling – You Have The Right To Know
On Nov. 4, in the most expensive ballot measure campaign in Oregon history, voters will decide whether to force food manufacturers to label their products that contain genetically modified ingredients sold in the state. If successful, Oregon would be the first in the nation to pass a labeling law at the ballot box.
Seed Producing giant, Dupont's, $4.46 million donation to anti-GMO-labeling campaign breaks Oregon record for spending by one side. FYI: ANNIE'S is on both sides because it was recently bought by General Mills who has fought against GMO labeling but before it was bought, Annie's fought for GMO labeling.