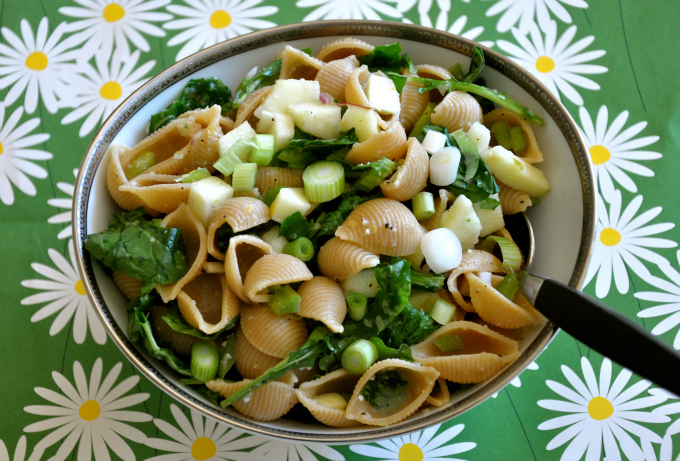 Yesterday I had a conversation with a relative of mine.
He is in his 70s and suffering from diabetes, heart disease and a slew of other debilitating health issues.
I asked him what he had for lunch that day,  and he replied a cheeseburger and french fries. When I told him how much fat and sodium were in that lunch and the direct link between his unhealthy meal and his illness, he truly did not know what I was talking about. It really got me mad.
Here is a man in his golden years who deserves to enjoy life to the fullest,  but will live what is left of his life,  suffering from "food related" diseases.  He is a smart man who is literally killing himself with food, and he doesn't know it. Unfortunately, he isn't the only one.
The United States of America is one of the wealthiest nations in the world, but it is far from the healthiest.
For many years, Americans have been dying at younger ages than people in almost all other high-income countries. This health disadvantage exists even though the United States spends far more per person on health care than any other nation.
It isn't easy to find someone or something to blame, but I know my relative believes in the information he receives from his doctor, our government and advertisers on nutrition.
Lets first take a look at our government agencies.
The U.S. Department of Agriculture oversees agriculture and has the important responsibility of looking out for our food safety. The USDA's "Food Pyramid", considered the holy grail by many nutritionists and dieters, is wrong and killing Americans.
The pyramid, developed by the USDA in 1992, advises daily consumption of 2-3 servings of meat, poultry and eggs, even after years of scientific evidence of the direct link between animal protein and heart disease.
The truth is the USDA food pyramid serves the interests of one main client, and that is the U.S. agricultural industry.
The FDA oversees Food and Drugs. The FDA just announced that almost half of their new budget of $4.5 billion dollars would come from fees paid by companies that make pharmaceutical drugs like Pfizer. They are taking money from the companies they are suppose to be watchdogging.
In another blatant disrespect for America's health, congress just pushed through a bill that would protect Monsanto from any future repercussions if indeed their genetically altered GMO seeds caused a health risk for the American public.
I hate injustice,  but this time it's not about injustice.
It is about the people in this country and all over the world who are suffering needlessly and dying pre-maturely because they don't know the truth about our food supply and nutrition.
I don't have all the answers, but our government needs to get rid of the FDA & USDA and create a new department of food advocates and scientists who genuinely care about the health of the citizens of this country.
Without action to reverse current trends, the health of Americans will continue to fall behind that of people in other high-income countries. The tragedy is not that the U.S. is losing a contest with other countries, but that Americans are dying and suffering from illness  at rates that are unnecessary.
Now, on to good, plant-based nutrition. I am going to a pot-luck this weekend and bringing this healthy version of an American favorite. I call it Ordinary Vegan's whole-wheat macaroni salad with a green onion dressing, apples and arugula. So yummy. Hope you enjoy it.
Don't miss any of Ordinary Vegan's recipes by signing up here..
Ordinary Vegan now has a podcast on plant-based nutrition and vegan recipes. You can listen here on this website or in iTunes.
Join our health and wellness community on Facebook. There are over 315,000 strong, vibrant community members waiting to embrace you.
Thanks for stopping by and hope you have a peaceful and compassionate day.
 Vegan Macaroni Salad
Ordinary Vegan Macaroni Salad with Apples and Arugula
Ingredients
1 pound whole wheat elbow macaroni
½ cup of vegetable broth for sautéing
4 cups thinly sliced green onions (3-4 bunches)
3 cloves garlic, chopped
Salt & fresh ground black pepper
zest and juice of one lemon
3 stalks celery chopped
¼ red onion, chopped (optional - the green onions give it a lot of onion taste so you don't really need extra but I like lots of onion)
¼ cup veganaise (optional - if you like a more old fashion version)
4 big handfuls arugula
1 large apple, diced
½ cup cooked pasta water
Instructions
Cook the macaroni in a large pot of salted water per package instructions. Set aside ½ cup of past a water. Then drain pasta, saving a ½ cup of pasta water and set aside.
Heat the vegetable broth in a large skillet until hot. Add most of the green onion, garlic and pinch of salt. Cook until the onions soften and garlic takes on a little color, about 4 minutes. Remove from heat and let cool for a couple of minutes.
Puree the green onion mixture in a food processor along with ¾ tsp salt, ¼ tsp black pepper, zest of the lemon, hal the lemon juice and the reserved pasta water. Puree and taste. The green onion flavor should be assertive.
Combine the macaroni with the green onion sauce in a large bowl. Toss well. Add the arugula and apple, and toss again. Taste, and add more pepper, salt and lemon juice if needed. Serve topped with the remaining green onion.