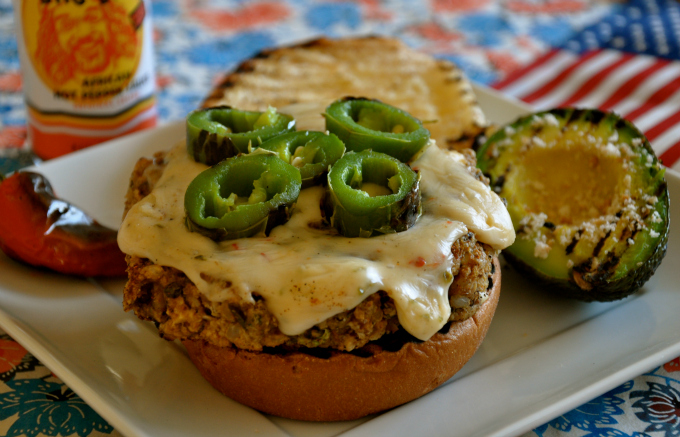 Healthy Recipes for Memorial Day
Happy Memorial Day Weekend everyone. With the massive beef recalls going on this week, it would be the ideal time to serve and encourage your family to enjoy a delicious meatless holiday. There are so many yummy options including this plant based burger as the piece de resistance. Sides could include baked beans, grilled vegetables, potato salad and the tasty quinoa black bean recipe below. I also love serving a buffalo wing cauliflower appetizer for all my parties.
Besides the food, let not forget what Memorial Day is really about. A day on which those who died in active military service are remember and thanked for their service. Thank you to all the men and women serving and protecting our country. Freedom is my favorite word and I thank you for it.
Hope you enjoy these healthy recipes as much as I did. Wishing you a peaceful and compassionate weekend.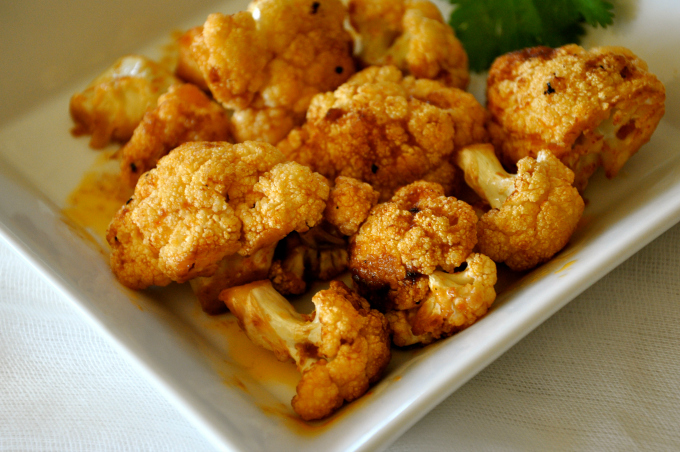 Hot & Spicy Cauliflower Buffalo Wings
Ingredients
3 tablespoons extra-virgin olive oil
1 tablespoon soy sauce
1 tablespoon rice vinegar
2 tablespoons Sriracha sauce
1 head of cauliflower, leaves removed, cut into florets
chopped fresh cilantro, for garnish
Instructions
Preheat the oven to 400 degrees F. Spread baking paper on a cooking sheet or lightly grease one.
In a large bowl, combine the oil, soy sauce, rice vinegar and Sriracha sauce.
Gently add the cauliflower to the bowl and coat with marinade.
Arrange the cauliflower on a baking sheet and roast for 10 minutes. Turn and roast for another 10 minutes, or until tender.
Garnish with fresh cilantro and serve.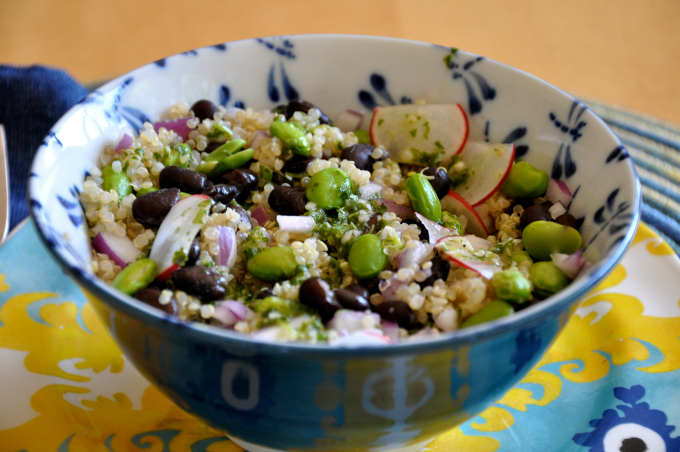 Edamame & Black Bean Quinoa Salad
Ingredients
1 cup quinoa, rinsed
2 cups water
1 carton black beans, rinsed
1 cup frozen cooked edamame
½ red onion, chopped
2-3 radishes, sliced thin
¼ cup chopped almonds (optional)
Fresh chopped cilantro for garnish
Cilantro Lime Vinaigrette
¾ cup fresh, chopped cilantro
3 tablespoons of fresh lime juice
3 tablespoons of white wine vinegar (or champagne vinegar)
1 tablespoon of water (add more if too tart)
1 garlic clove chopped
2 teaspoons dijon mustard
2 tablespoons of extra-virgin oive oil
¼ teaspoon salt
¼ teaspoon fresh ground pepper
1 teaspoon maple syrup
Instructions
Bring two cups of water to a boil. Add quinoa, cover and lower heat to simmering. Cook until all the water is absorbed, keeping a close eye so it doesn't stick. Approximately 13-18 minutes. Leave covered and set aside.
In a food processor, add the cilantro, lime juice, vinegar, water, garlic clove, dijon mustard, salt, pepper and olive oil. Process until somewhat smooth. Taste for seasonings. If too tart, add a little more water instead of more oil.
Combine the quinoa with the chopped red onion, black beans and edamame. Add some dressing. Mix gently. Taste for seasonings. Add more dressing if needed. Top with some chopped cilantro and / or slivered almonds.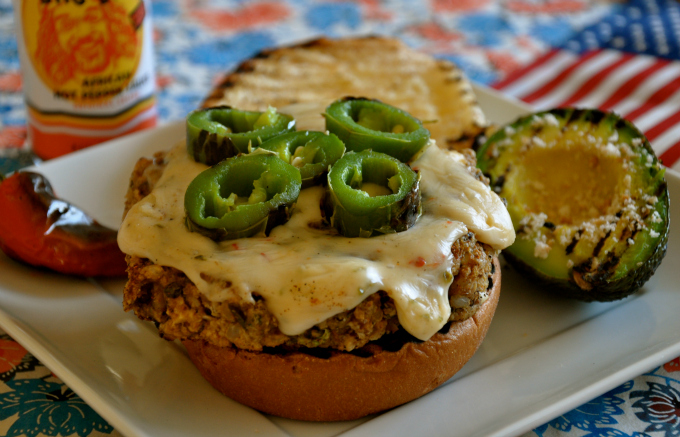 No Beef Burger
I like to bake these burgers or cooked on a stove top grill. If you put them on a barbecue grill, make sure the grill is well oiled or you put them on a grill pan so they don't fall apart.
Ingredients
2½ Tbsp ground flaxseed
1 cup cooked lentils
¾ cup cooked white short grain rice
1 cup of pecan nuts, finely processed
½ cup chopped green onion
½ cup finely chopped portabello mushroom
1 cup cup oat flour, or other flour of your choice (oat will keep it gluten-free)
2 slices wholewheat bread (or gluten-free), finely processed
⅓ cup sunflower seeds, finely processed
½ tsp baking powder
½ tsp salt
a sprinkle of red pepper flakes
2 cloves garlic, minced
¾ teaspoon dry mustard
2 teaspoons Tajin clasico seasoning or taco seasoning
½ teaspoon habanero or other chile powder and some for dusting
2 Tbsp smoky chipotle barbecue sauce (or your favorite)
4 fresh jalapeno peppers, grilled, sliced
4 slices vegan pepper jack cheese
a few twists of fresh ground pepper
Burger buns
Accompaniments could include hot sauce, lettuce, tomatoes, red onion, grilled poblano pepper, avocado, mustard and ketchup
Instructions
Make your flax egg mixture. In a small bowl, whisk together powdered flax seed & ½ cup warm water until well blended and thick. Place your flax egg mix in the fridge for at least 15 minutes but ideally closer to an hour.
Meanwhile, boil your rice and lentils seperately making sure they don't get too mushy
Process seperately (but using same processor) the pecan nuts, sunflower seeds and whole wheat bread - place in large bowl
Finely chop your onion and mushroom and add to large bowl.
Add all the remining ingredients except for flax-seed egg mixture and combine well
Then add in the flax egg mix, and using your hands continue to mix until well combined
Form into tight round patties and transfer onto a pre-greased baking tray, and place in the freezer for 20 to 30 minutes. This helps bind them.
Dust the burger on both sides with habanero powder. Place on barbecue grill for 5 to 6 minutes on each side, until they have a deep golden colour - add cheese on first turn cover grill to melt.
Meanwhile grill your jalapeno peppers.
Lightly toast the inside of the burger bun, place the patty on the bottom bun and layer with grilled sliced jalapenos. Top it off with some avocado and hot sauce.
You can also bake the burgers in a 400 degree F oven for approximately 15 minutes on each side until golden.
Freeze extra uncooked burgers for another day.