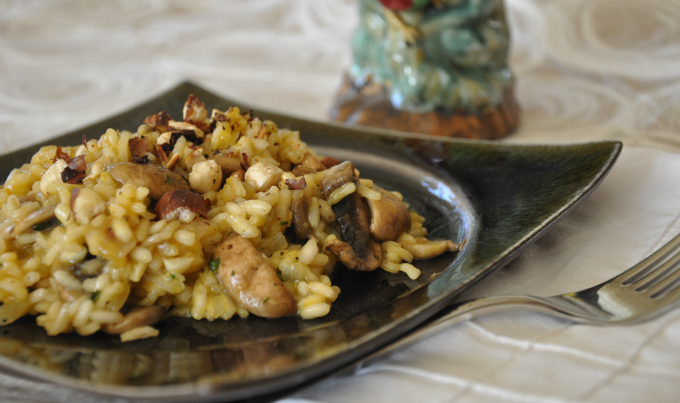 An Open Letter To President Obama
Dear President Obama:
Congratulations on being the 44th President of the United States. I loved your Inauguration speech and yes we can save the planet!
Please be a shining example for all mankind that you are serious about the need to act on climate change. You can begin by having the courage to take on the politics of meat.
A plethora of science analyzing the impacts on the earth from livestock farming has concluded that mankind's appetite for meat and dairy products is having significant environmental consequences. A global shift towards a vegan diet is vital to save the world from hunger, fuel poverty and the worst impacts of climate change, and the United States of America could lead the way.
You could begin by encouraging a countrywide  vegetarian day every Monday.
If every American skipped one meal of chicken or meat per week and substituted vegetarian foods instead, the carbon dioxide savings would be the same as taking more than half a million cars off of U.S. roads. See how easy it is to make an impact?
In addition to saving our planet, you will also contribute to saving animals and impacting health care by preventing disease.  Like you said, "The path towards sustainable energy sources will be long and sometimes difficult, but America cannot resist this transition; we must lead it." I'm ready to lead President Obama and I hope you are too.
Here are the top 5 environmental reasons why the production of meat is destroying our planet.
1. Save the Environment
Eating meat causes almost 40 per cent more greenhouse-gas emissions then all the cars, trucks, ships and planes in the world combined. Agriculture, particularly meat and dairy products accounts for 70% of global freshwater consumption and 19% of the world's greenhouse gas emissions. Livestock alone uses about 45% of all the world's land.
2. Save Water
It requires 2,640 gallons of water just to produce a pound of beef. The water that is used to raise animals solely to be slaughtered for food is more than half of the water that is used in the United States.
3. Environmental Pollution
Raising animals for food slaughter accounts for the largest amount of topsoil and water pollution. Factory-farmed animal's waste pollutes the ground as well as groundwater.
4. Save Our Natural Habitat
Cattle farming is the leading cause of deforestation in the Amazon. Rain forests are being destroyed just to make room for enormous cattle ranches for animals that are going to be fed and killed.
5. Help the Poor.
60 million people worldwide will die of starvation in 2013. 760 million tons of grain are used to feed farmed animals so that people can eat meat (which is 70% of grain production in the United States). We could feed 1.3 billion people with the grain and soybeans we feed to livestock every year.
Thank you for your  time .
Sincerely
Ordinary Vegan
Now on to food.
Today I made the most luscious, creamy and decadent tasting vegan mushroom risotto without a drop of dairy.
This is one of my favorite recipes and this vegan mushroom risotto would be lovely for a dinner party or just a cozy meal for yourself.  I am going to warn you though, you won't be able to stop eating it.
Added bonus – it is also high in protein! Hope you enjoy this vegan risotto as much as I did. If you like risotto, you may also like this toasted barley risotto with savory spinach sauce.
Don't miss any of Ordinary Vegan's recipes by signing up here..
Ordinary Vegan now has a podcast on plant-based nutrition and vegan recipes. You can listen here on this website or in iTunes.
Join our health and wellness community on Facebook. There are over 315,000 strong, vibrant community members waiting to embrace you.
Thanks for stopping by and hope you have a peaceful and compassionate day.
 Vegan Mushroom Risotto
Nutty Mushroom Risotto
Luscious and nutty vegan mushroom risotto
Ingredients
6 cups vegetable stock
4 TBSP extra-virgin olive oil
10 ounces mixed wild mushrooms (such as oyster, chanterelle or shiitake, thinly sliced
2 TSP chopped fresh thyme, plus sprigs for garnish
3 cloves garlic, minced
¾ cup finely chopped shallots
1 cup Arborio rice
½ cup dry white wine
½ cup (2 ounces) hazelnuts, toasted, skinned and coarsely chopped (see note below)
salt
fresh ground pepper
Instructions
In a medium saucepan, bring the stock to a simmer over medium heat. Adjust the heat to maintain a simmer as you prepare the rice and mushrooms.
In a large saucepan, heat 1 tbsp of olive oil over medium heat, Add the mushrooms and saute until softened, approximately 3 minutes. Add the thyme and garlic and saute for another minute or two. Transfer to a bowl.
Add the remaining 3 tbsp olive oil to the saucepan over medium heat. Add the shallots and saute until translucent, approximately 2-3 minutes. Add the rice and cook, stirring constantly, for 3 minutes. Add the wine and continue to cook, stirring constantly, until almost all the wine has been absorbed by the rice.
Add a ladleful of the simmering stock to the rice and continue to cook, stirring constantly, until almost all of the stock has been absorbed. Add another ladleful of stock and continue cooking in the same way, stirring continuously and adding more stock eat time the rice has absorbed almost all the previous addition. The entire process will take about 15 to 20 minutes. In the end, the rice should be rich and creamy but still al dente, firm with some resistance. Keep testing it. You might not need all the broth.
When the risotto is al dente, add the mushrooms and hazelnuts and stir gently to combine. Remove from the heat and season with salt and pepper. Serve immediately and garnish with the thyme sprigs.
Notes
To toast and skin hazelnuts, spread them in a single layer on a rimmed baking sheet and bake at 350 degrees farrenheit for 10 minutes. Transfer to a clean kitchen towel, fold the towel over the nuts, and rub vigorously to remove the skins.