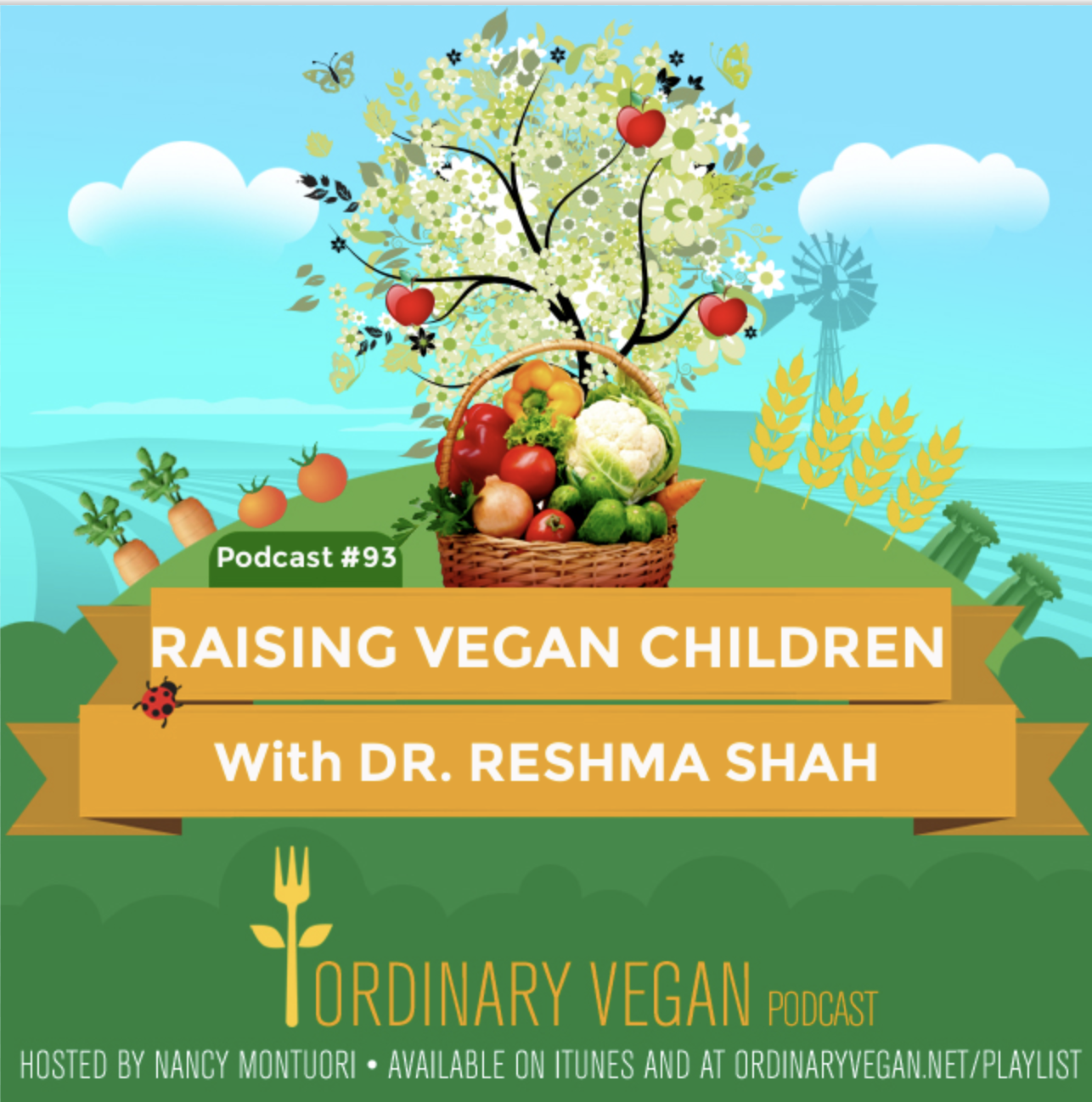 It is more and more common for parents to discuss raising vegan children, but is a plant-based diet nutritionally adequate for kids? Today we ask an expert.
Reshma Shah, MD, is a board-certified pediatrician and clinical instructor at Stanford University of Medicine. Along with her colleague, Brenda Davis, RD, they are the authors of a new book called "Nourish" The Definitive Plant-Based Nutrition Guide for Families." The book answers many of the common questions that often worry parents about raising vegan children.
Podcast #93 will answer all the critical questions and misconceptions about plant-based food and children along with:
Nutrition specifics for every stage of childhood
The best plant-based milk for babies and toddlers
Is soy safe for children
Protein requirements for kids of all ages
How parents can get their children excited about eating healthy foods
Most reliable sources of vitamin B12 and Vitamin D
Avoiding food anxiety
Strategies to follow to help a child meet their calcium needs
Tips and strategies for transitioning to plant-based eating
Thanks to Dr. Shah for sharing her expertise on raising vegan children with the Ordinary Vegan community. You can find Dr. Reshma Shah on Instagram and buy her book "Nourish: The Definitive Plant-Based Nutrition Guide for Families" on Amazon.
Thanks to Ordinary Vegan Organic CBD oil from hemp for sponsoring today's podcast. 
You can find my organic vegan CBD products made from hemp on my website. If you have any questions about how CBD may help you, don't hesitate to reach out to me at questions@ordinaryvegan.net.
For recipes and inspiration, follow me on Instagram @ordinaryvegan and join our fun Facebook group and community. 
Sign up here so you don't miss any of Ordinary Vegan's podcasts or recipes.
Are you looking for a no fuss simple plant-based recipe book?  You can purchase my book "The Easy Five-Ingredient Vegan Cookbook" here. 
If you find these conversations valuable, there are many ways you can support this podcast. You can leave a review on Apple Podcasts or Spotify and share the podcast with your friends via social media.  
Please stay safe, healthy, and always follow your bliss. 
DISCLOSURE: This post may contain affiliate links, meaning I get a commission if you decide to make a purchase through my links at no cost to you. Please read my disclosure for more information.