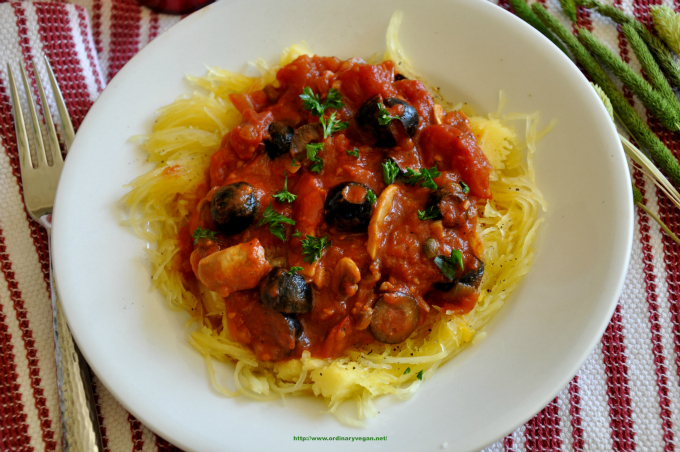 Love is in the air this week,  and I thought this would be a good opportunity to share with all of you the top 10 reasons I love being vegan. Drum roll please.
The Top 10 Reasons I Love Being Vegan
1. I am healthier than I ever thought I could be. I spent a good portion of my life taking medication for diseases like cholesterol. After only three months on a plant-based-diet, I was told my cholesterol went from 240 to 146 and I no longer needed medication. Less use of medication is a health and money saving benefit.
2 . My energy level is sky high. By not eating high portions of fat and sugar, you naturally have more energy.
3. I never have to diet again. Vegans are, on average, up to 20 pounds lighter than meat-eaters.
4. I feel a lot of joy knowing that my choices extend beyond me. By eating a plant-based diet, I am showing compassion for animals, the planet and humanity.
5. I look and feel fantastic. With more energy and weighing less you automatically feel and look great. PS also that vegan glowing-skin rumor is true!
6. Everything seems brighter to me. I feel more in touch with my feelings and everything going on around me. A plant-based diet helps you become more open and sensitive to the world leading to better choices and more creativity.
7. I am no longer stressed out and confused about nutrition. After a few months, eating a plant-based diet becomes easy and intuitive.
8. I like being a pain in the ass in restaurants. Ha ha – only kidding. What I actually want to say is since I became vegan,  I never leave a restaurant feeling bloated or with the horrible feeling of eating too much.
9. I'm happy!  A person is the happiest when he or she is healthy and peaceful.
10.  Last but not least, I love being vegan because it has opened my eyes to how many truly caring, empathetic, and compassionate people there are in the world dedicated to advocating and saving helpless animals. I am in awe of them, and so grateful that I have the opportunity to call them "my community".
Now on to food. With Valentine's Day in mind, I am making spaghetti squash alla puttanesca as an homage to one of my favorite romantic love scenes. It is from the movie Lady and The Tramp when eating spaghetti turns into an accidental kiss.
Here is my vegan version of those spaghetti and meatballs. Hope you enjoy it and Happy Valentine's Day everyone.
recipe for eggplant parmigiana here
Don't miss any of Ordinary Vegan's recipes by signing up here..
Ordinary Vegan now has a podcast on plant-based nutrition and vegan recipes. You can listen here on this website or in iTunes.
Join our health and wellness community on Facebook. There are over 315,000 strong, vibrant community members waiting to embrace you.
Thanks for stopping by and hope you have a peaceful and compassionate day.
Spaghetti Squash alla Puttanesca
Spaghetti Squash alla Puttanesca
Vegan spaghetti squash alla puttanesca
Ingredients
1 medium spaghetti squash
2 tablespoon olive oil
2 garlic cloves
½ tsp crushed red pepper flakes
½ tsp dried oregano (or more to taste)
1 tsp dried basil
4 ounces of sliced mushrooms (or more to taste)
10 large black olives, no pits, sliced into thirds (or canned)
1½ tbsp capers
1 14.5 ounce can tomatoes (I used san marzano organic cherry tomatoes - they worked perfectly)
4 tbsp tomato paste
water to thin out sauce
a few grinds black pepper
2 tbsp parsley, chopped
Salt to taste
Instructions
Preheat oven to 350 degrees F
Cut spaghetti squash in half, clean out seeds and place cut sides down on a lightly greased baking sheet and bake 30 minutes, or until a sharp knife can be inserted with only a little resistance. Remove from oven and set aside to cool enough to be handled.
Meanwhile, heat 1 tbsp olive oil in a skillet over medium heat. Saute onion and sliced mushrooms until tender. If you need more liquid for sauteing - use a little veggie broth rather than more oil. Add garlic, and saute for another 1 to 2 minutes. Stir in tomatoes, tomato paste, capers, black olives and seasonings. Cook for another 10 minutes. Thin out with water to desired thickness.
Use a large spoon to scoop the stringy pulp from the squash. Separate the strands of squash with fork to make it spaghetti like and make sure there are no big chunks. Toss with 1 tbsp olive oil and season with salt and pepper. Ladle the puttanesca sauce over the spaghetti squash. Sprinkle with chopped parsley. Serve warm and make sure you have a piece of big crusty bread for mopping.