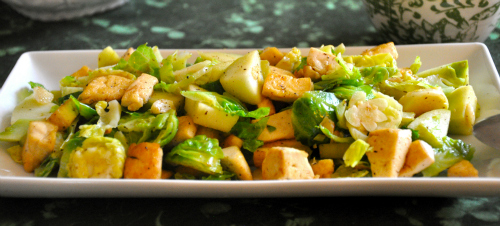 Do you pay attention to the universe? I pride myself on paying attention, but every once in awhile, I stick my head in the sand, especially when I am under the influence of my best friends.
My best friends always brings out the child in me. When we are together, I do immature things that I would not normally do.
For example, last week, my best friend and I stole a reserved table sign from a restaurant for no apparent reason at all except she dared me. I was so scared.
My heart was racing and all I could imagine was someone running out of the restaurant and having us arrested. When I pulled it out of my purse and placed it on her car dashboard, she was so proud of me.
The following day, I dared her to do something that was immensely stupid. The universe was telling me no, but I refused to pay attention. Right before we set out on this idiotic adventure, I decided I needed some eye drops in my eyes because my vision seemed blurry.
That of course was the first sign. I reached into my purse and squirted eye solution in my eye, or so I thought, and then I screamed.
My girlfriend pulled over quickly and looked at the bottle I was holding. I continued to scream with my hand over my eye. She asked "why did you put ear wax solution in your eye?" I screamed "what?". Then it hit me, I pulled out the wrong little white bottle and squirted ear wax removal into my eye. I was in so much pain.
My friend ran into a pharmacy and bought some solution to flush out my eye and finally I could somewhat see again through my red and painful eye. She wanted to continue our mission,  and I yelled "the universe is telling us no, don't do it", but she wouldn't listen. Fortunately, we didn't get caught on this silly adventure,  but it was a childish thing to do. Next time, I promise, I am going to listen to the universe. Now, on to food.
Yesterday I made the most yummy brussels sprouts, apple and tofu dish. I couldn't stop eating it.
I know you are probably saying, "brussels sprouts again?", but I can't help it. They are inexpensive, delicious and so good for you.
They are also low in fat and cholesterol and a good source of Iron, Magnesium, Vitamin A, C, K and B6. Hope you enjoy this brussels sprout recipe as much as I did.
Don't miss any of Ordinary Vegan's recipes by signing up here..
Ordinary Vegan now has a podcast on plant-based nutrition and vegan recipes. You can listen here on this website or in iTunes.
Join our health and wellness community on Facebook. There are over 315,000 strong, vibrant community members waiting to embrace you.
Thanks for stopping by and hope you have a peaceful and compassionate day.

Brussels Sprouts, Apple & Tofu Delight
Brussels Sprouts, Apple & Tofu Delight
Ingredients
l large, crisp apple, cut into bite sized pieces (I used a bright green granny smith and it was perfect)
1 lemon, juice only
4 ounces extra-firm tofu cut into inch cubes
12 ounces brussels sprouts, washed and cut into ribbons
¼ cup vegetable broth for sautéing (or more)
2 medium cloves garlic, minced
salt & pepper to taste
tbsp of maple syrup
Instructions
Soak the cut apples in a bowl filled with water and juice of one lemon.
Heat the vegetable broth in a large frying pan with bit of salt & pepper. When hot, saute the tofu until golden brown, about 4-7 minutes. Stir in the garlic, cook 30 seconds, add the maple syrup and cook another 30 seconds or so. Add more vegetable broth if sticking. Drain the apples, and add them to the frying pan, cooking for another minute. Scrape the apple and tofu mixture on a plate and set aside while you cook the brussels sprouts.
In the same pan (no need to wash), add more vegetable broth, another pinch of salt and heat up to medium-high. When the pan is hot, stir in the shredded brussels sprouts. Cook for 2-3 minutes, until you get some golden bits and the sprouts are bright green. Add a little vegetable broth if needed.
Stir the apple mixture back into the frying pan alongside the brussels sprouts and gently stir to combine. Remove from heat and serve.