When 10-year old Genesis Butler was 3-years old, she asked her mom, "Where do my chicken nuggets come from?" "Her mom told her the truth. She said, 'You know what, we kill animals for them."
Genesis was devastated. She said, "What! we eat animals mom?'"
That day, Genesis and her mom stopped eating animals. And three years later, Genesis became vegan. Following her lead, her entire family decided to embrace a vegan diet!
Genesis Butler is one of the many vegan children who is speaking out against consuming animal products for the health of the planet and to protect animals.
In 2015, Genesis gave a speech to the  Long Beach City Council describing the merits of veganism. Her speech influenced the city council to pass a proclamation about veganism, thereby becoming the 17th city in the USA and the 6th city in California to do so.
On May 19, 2017,  Genesis gave a Tedx Talk on her vision for healing the planet with a plant-based diet. Her video above is now going viral.
Raising happy, healthy vegan children is easier than you think, but it is crucial that they eat a variety of foods that includes grains, legumes like lentils and beans, vegetables, fruits and healthy fats like nuts, seeds, and avocado.
Also, monitor your vegan child's health. Remind your pediatrician of your child's dietary choices and ask for routine blood tests to check your child's levels of B12 and iron.
There will be times that your child will need your help navigating what to eat at school events and parties. It is important to try to be patient and always support and advocate for your child's choices.
Last but not least, make sure you educate yourself in plant-based nutrition so you can provide healthy, nutrient rich foods at home.
You can learn more about feeding vegan children at the nonprofit Vegetarian Resource Group or further your education in plant-based nutrition here.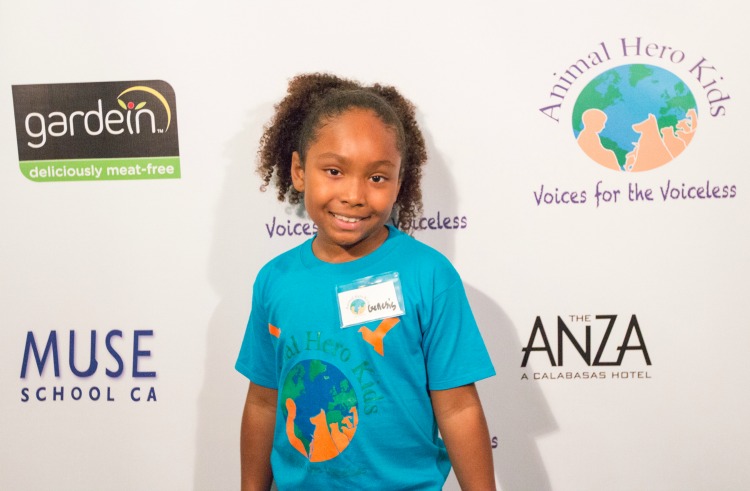 Vegan Children Saving The World